SHRM Learning System

Texas A&M University - Commerce's Human Resource certification preparation course is designed primarily for individuals wanting to increase HR knowledge or earn a Professional in Human Resources (PHR) or Senior Professional in Human Resources (SPHR) certification.

This intensive 12 week program combines expert instruction with the SHRM Learning System® for PHR/SPHR Certification Preparation, so you will learn faster, retain more knowledge and stay on track as you prepare for the exam
Spring 2014
Location
Dates and Time
Contact
Course Fee

Texas A&M University-Commerce

February thru May
Online

Jessica Adams


  $1395.00
Registration for the Spring semester will be opening soon.
When you complete this course, you'll be prepared to pass the PHR or SPHR exam. Year after year, professionals who use the SHRM Learning System consistently beat the average national pass rate. Our excellent online instruction provides a better flow of information and a more enjoyable and effective learning experience saving you time and keeping you motivated.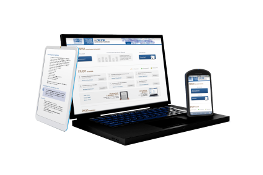 By enrolling in this course, you will receive the added benefits of:
An experienced, certified instructor
The SHRM Learning System, ranked the #1 certification prep tool
Practice Tests – more than 1,000 questions for continually testing knowledge and comprehension
A structured learning experience that keeps you on track
Opportunities to network and learn from your peers
This course utilizes the 2014 SHRM Learning System for PHR/SPHR which features up-to-date study materials and the latest technology, including SmartStudy tools, learning modules in print or e-reader formats and extensive multi-media online resources accessible via mobile devices. Thousands of HR professionals have used the SHRM Learning System to earn their certification.
Who Should Enroll In This Course?
Our Human Resource certification preparation course is designed primarily for individuals seeking a PHR or SPHR certification.
Advancing your career. For those not seeking certification, the SHRM Learning System course provides a comprehensive and accelerated option for professional development. Participants gain a generalist point of view, refresh key ideas and concepts, strengthen their understanding of core competencies and increase productivity.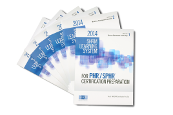 The most up-to-date learning modules. The SHRM Learning System includes six modules covering the entire HR Certification Institute body of knowledge so you'll learn everything you need for the PHR or SPHR exam. Modules were updated to reflect the new HR practice and legislation in the HR Certification Institute's body of knowledge and are available in print and e-reader formats.
Business Management and Strategy
Workforce Planning and Employment
Human Resource Development
Compensation and Benefits
Employee and Labor Relations
Risk Management
For complete module descriptions, click here
If you have any questions or would like more information, please contact:
Jessica Adams
903-886-5089
Jessica.Adams@tamuc.edu

For additional information

Certification

PHR/SPHR eligibility
Testing windows
Certification handbook

 

Product or HR Information

SHRM resources
Membership
SHRM Learning System