Abet Accreditation
You want to earn a degree from the best. You want an exceptional education experience. You want employers to seek your talents and skillsets. Our ABET accreditation shows that our programs strive for excellence, nothing less. ABET's accreditation is highly respected and sought after because it adds critical value and standards to programs where quality, precision and safety are key. Each program must meet curriculum, faculty, facilities and institutional support standards for accreditation. Teams of highly skilled professionals from industry, academia and government periodically peer review programs to ensure they meet accreditation standards set by the ABET. Earning a degree from an ABET-accredited program means that you'll be well-prepared to thrive in a global, interconnected world.
What Does ABET Accreditation do for You? (Engineering)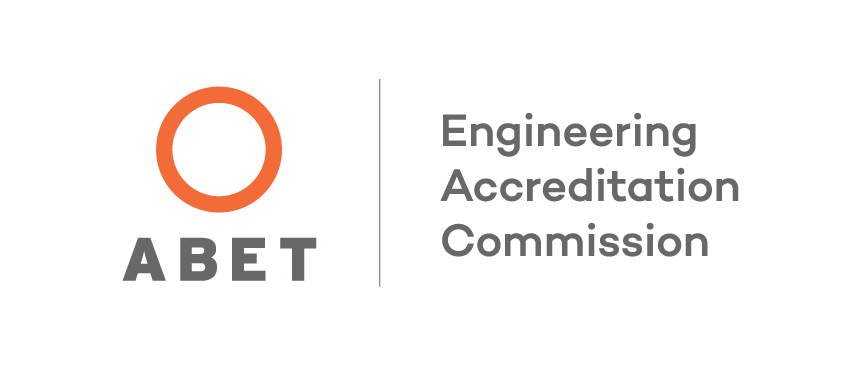 Benefits of Graduating from an ABET Accredited Program
Meet global standards for technical education in your profession
Enhance your career opportunities
Support your entry to a technical profession
Establish your eligibility for many federal student loans, grants and/or scholarships
Pave the way for you to work globally
Back to menu
Construction Engineering :: Graduate Outcomes
Graduates of the Bachelor of Science in Construction Engineering program at Texas A&M University-Commerce will
Engage in life-long growth within the construction profession as evidenced by, but not limited to, continuing education, participation in professional societies and conferences, industry certifications, or graduate education.
Serve as a catalyst for technology within the construction profession as evidenced by, but not limited to utilization of industry-accepted project controls software, responsibility for developing recommendations for industry-accepted systems, or serving as a liaison between company, vendors, and technology user groups.
Meet professional requirements necessary for engineering licensure.
Construction Engineering Student Outcomes
An ability to identify, formulate, and solve complex engineering problems by applying principles of engineering, science, and mathematics
An ability to apply engineering design to produce solutions that meet specified needs with consideration of public health, safety, and welfare, as well as global, cultural, social, environmental, and economic factors
An ability to communicate effectively with a range of audiences
An ability to recognize ethical and professional responsibilities in engineering situations and make informed judgments, which must consider the impact of engineering solutions in global, economic, environmental, and societal contexts
An ability to function effectively on a team whose members together provide leadership, create a collaborative and inclusive environment, establish goals, plan tasks, and meet objectives
An ability to develop and conduct appropriate experimentation, analyze and interpret data, and use engineering judgment to draw conclusions
An ability to acquire and apply new knowledge as needed, using appropriate learning strategies
Back to menu
Construction Engineering :: ANNUAL STUDENT ENROLLMENT AND GRADUATION DATA
Annual Student Enrollment and Graduation Data
| | | | | | |
| --- | --- | --- | --- | --- | --- |
| Program Enrollment (Majors) | Fall 2017 | Fall 2018 | Fall 2019 | Fall 2020 | Fall 2021 |
| BS Construction Engineering | 96 | 92 | 99 | 84 | 73 |
| Degrees Awarded | Fall 2016-2017 | Fall 2017-2018 | Fall 2018-2019 | Fall 2019-2020 | Fall 2020-2021 |
| BS Construction Engineering | 6 | 14 | 13 | 15 | 14 |
Back to menu