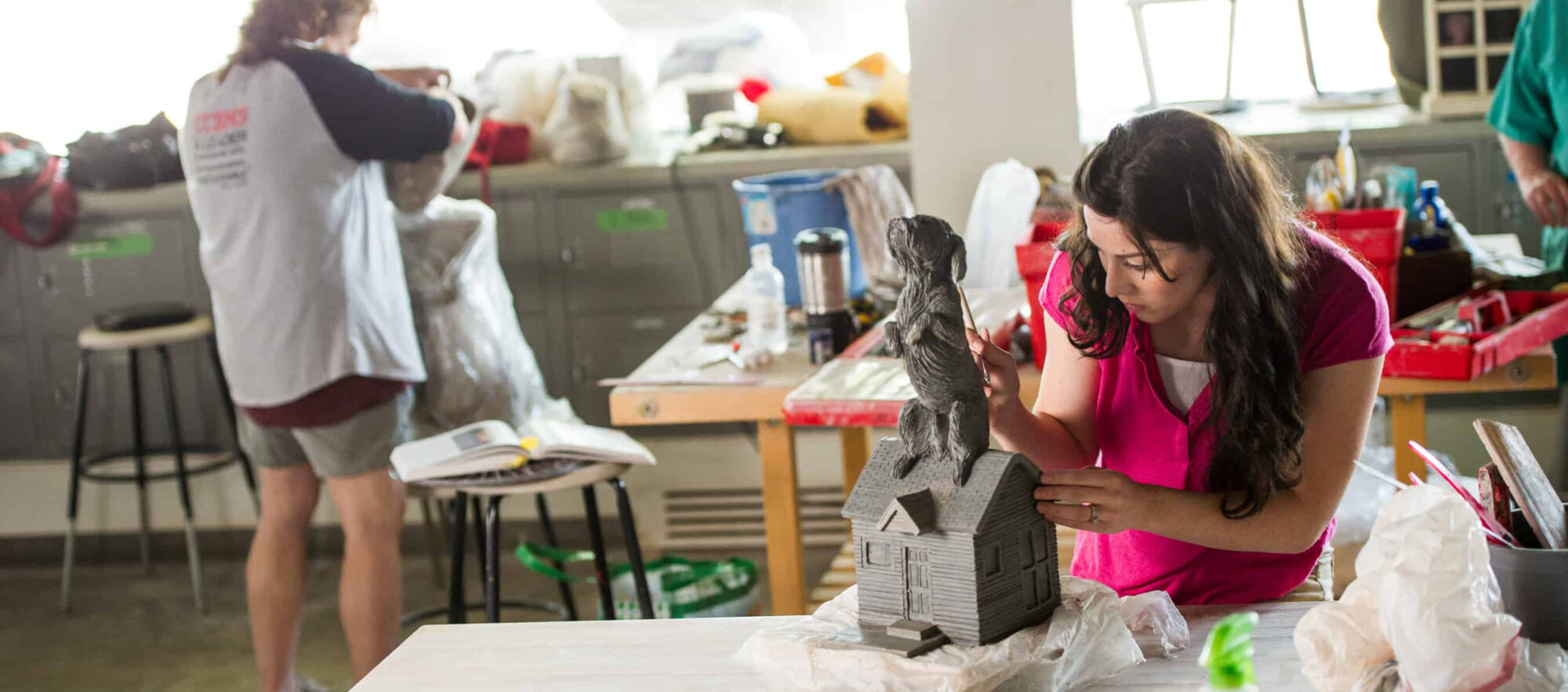 Department of Art :: Explore Our Programs
Explore Our Programs
The advanced degree with an emphasis in visual communication centers on meeting the needs of practicing professionals in the expanding field of visual communication who aspire to achieve a higher level of proficiency in creative innovation, design professional practice and design leadership. The program explores creative process innovation; design professional practice leadership, strategy, process and product; and creative marketing promotion grounded in a social and business perspective. Courses for this degree are taught at A&M-Commerce in Dallas.
Where It Is Offered
Dallas
Foreign Language
No foreign language credits required
Total Credit Hours
30 to 36 Hours
Thesis Requirements
Thesis and non-thesis options available
Back to menu
Department of Art :: Facilities
Our Facilities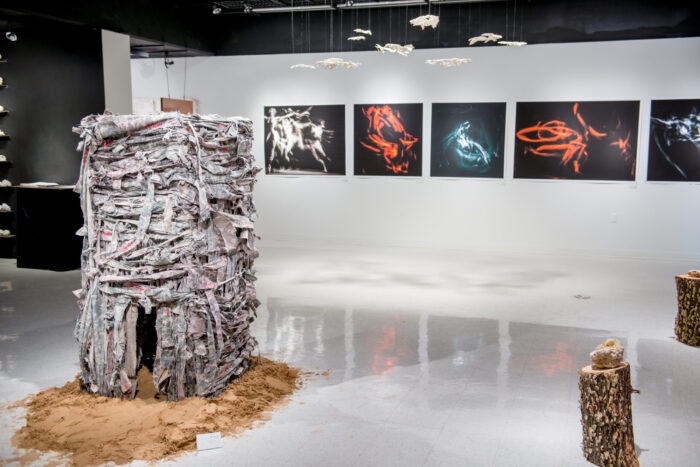 Art Building
The main Art Building is home to the administrative offices, art history lecture room, north light studios for drawing and painting and the University Gallery.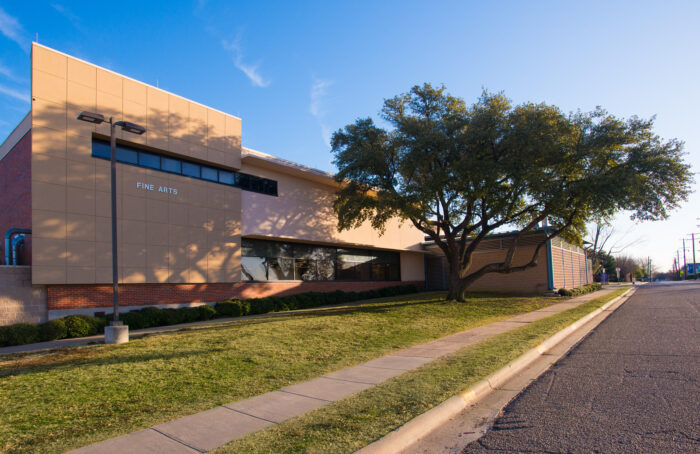 Wathena Temple Fine Arts Building
The Wathena Temple Fine Arts Building was dedicated in 2004 and includes one the region's finest ceramics facilities, with an exhibition space and private studios for graduate students. Also, the department's photography facilities are housed in this building comprised of a Mac and inkjet printing lab, darkroom and shooting studio.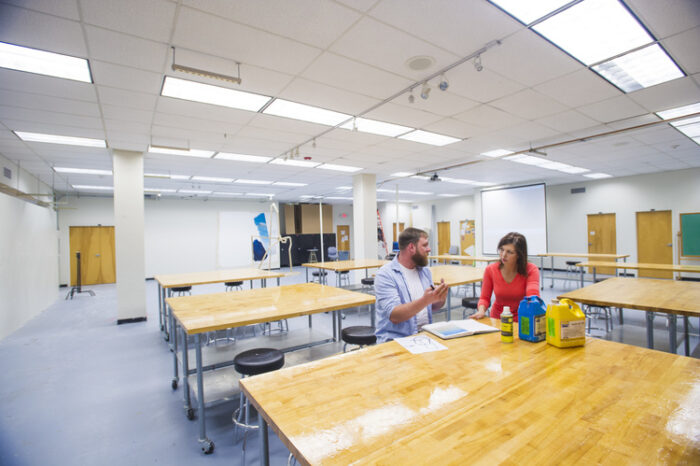 Large Sculpture Lab
Opened in 2007, our large sculpture lab occupies a full building and is equipped with tools and work areas supporting a broad range of three-dimensional media, including wood and steel, and a foundry for metal casting.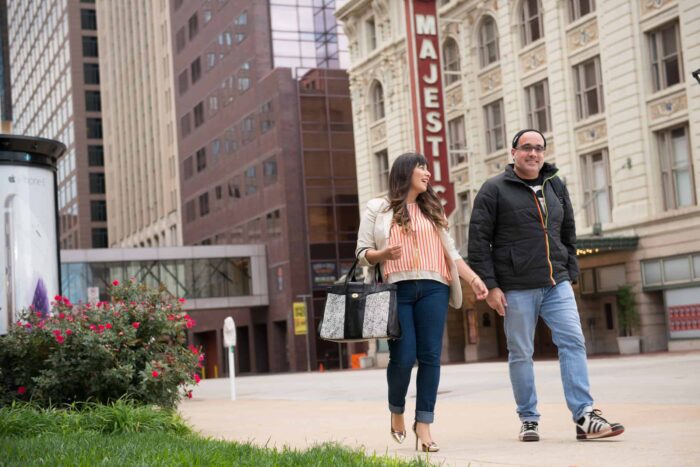 A&M-Commerce at Dallas
Our visual communication students are situated in the heart of Dallas which is recognized as one of the nation's key centers of advertising and design. Computer labs support graphic and web site design, video and ad production, new media, and high-end modeling and animation. It is also home to a letterpress studio in which students and faculty collaborate on design projects using traditional letterpress techniques.
Back to menu
Department of Art :: We are Here to Help!
We are here to help!
Back to menu
Department of Art :: Scholarships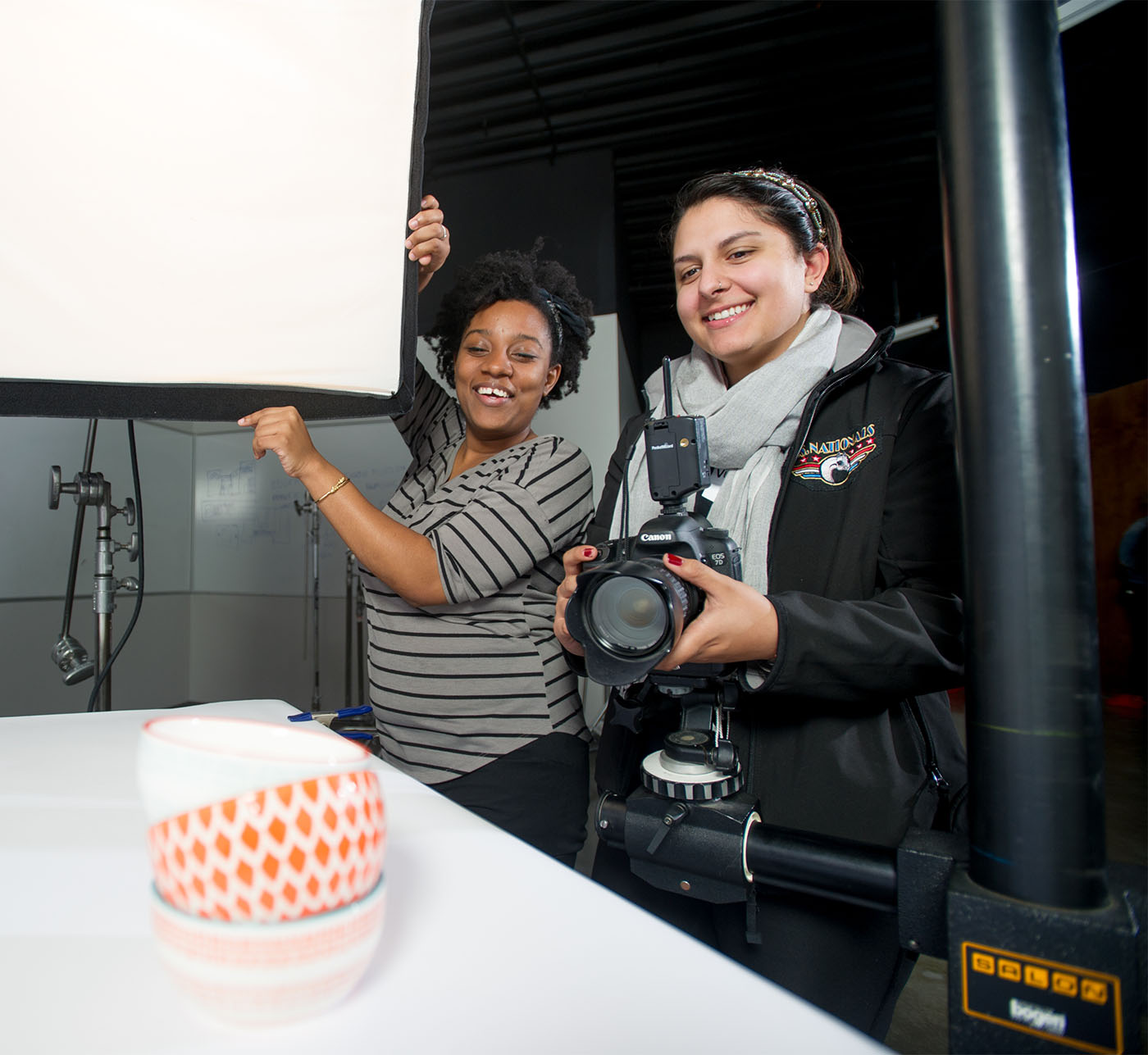 Scholarships
The Department of Art offers students multiple opportunities to receive scholarships. Some available scholarships include:
Daniel Lloyd Ross Memorial Endowment
Alex W. Kibler & Shirley Riley Kibler Endowment
June Kidder Memorial Endowment
John & Phyllis Carrier Scholarship Fund
Wathena Temple Memorial Scholarship
In addition to these named scholarships, the Department of Art will annually offer approximately $2,000 in scholarships funded by the department's fundraising efforts. Amounts of endowed scholarships will not be announced until awarded.
Back to menu
Department of Art :: Giving
Giving Opportunities
Your generosity makes a big difference in the lives of our students. Consider giving to the Department of Art. For more information, contact us.
Back to menu