Research Experience for Undergraduates
DISCOVER YOUR PASSION FOR CHEMICAL RESEARCH Through the REU Program
The Research Experience for Undergraduates provides an opportunity for community college students across Northeast Texas to participate in chemical research at A&M-Commerce. Ten students are selected each year for this summer-long program. While here, you'll experience one-on-one faculty mentorship in a collaborative environment and participate in a series of training workshops. You'll also have access to our McFarland Science Building, Jerry D. Morris Recreational Center and other campus facilities. Visit with industry leaders at research institutions in Northeast Texas through our field trip opportunities. At the end of the program, you'll showcase your conclusions at a symposium presentation. Find your passion for chemistry and discover what projects interest you at A&M-Commerce.
Back to menu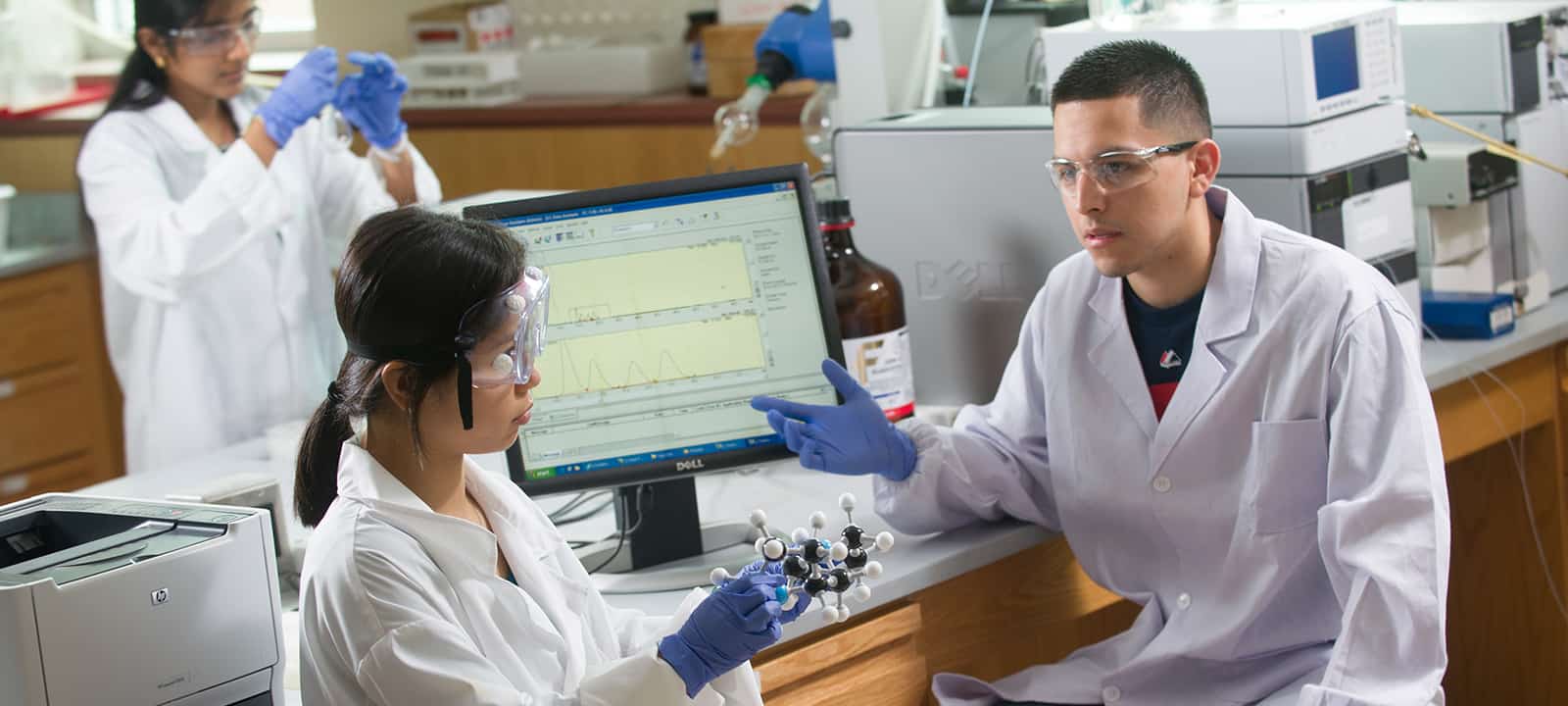 Research Experience for Undergraduates, Schedule
Schedule
You'll spend your first week building research skills: searching library databases, recording scientific results, analyzing research data and writing progress reports. Then you'll be paired with a faculty research mentor for more advanced research training, development of a short research proposal and completion of the research project.
Week 1
Move in, program orientation, research introduction and pairing with faculty mentors
Weeks 2-10
Research with faculty mentors, writing and presentation skill workshops
Weeks 4 & 7
Field trips to academic and industrial research laboratories in the Dallas-Fort Worth area
Week 10
Completion of project reports, presentation at the final symposium. Presentations
at professional meetings with REU travel support are greatly encouraged.
Back to menu
Research Experience for Undergraduates, State-of-the-art instruments
State-of-the-art instruments
Instrumentation is one highlight of our science program. Most research is conducted in our $28 million Keith D. McFarland Science Building, a cutting-edge facility.
Our Instruments
IM-Q-TOF Mass Spectrometer
UV-Visible Spectrometers
FT-IR Spectrometers
Gas Chromatography
Thermal Analysis Equipment
Varian 400 MHz NMR Spectrometer
High Performance Liquid Chromatography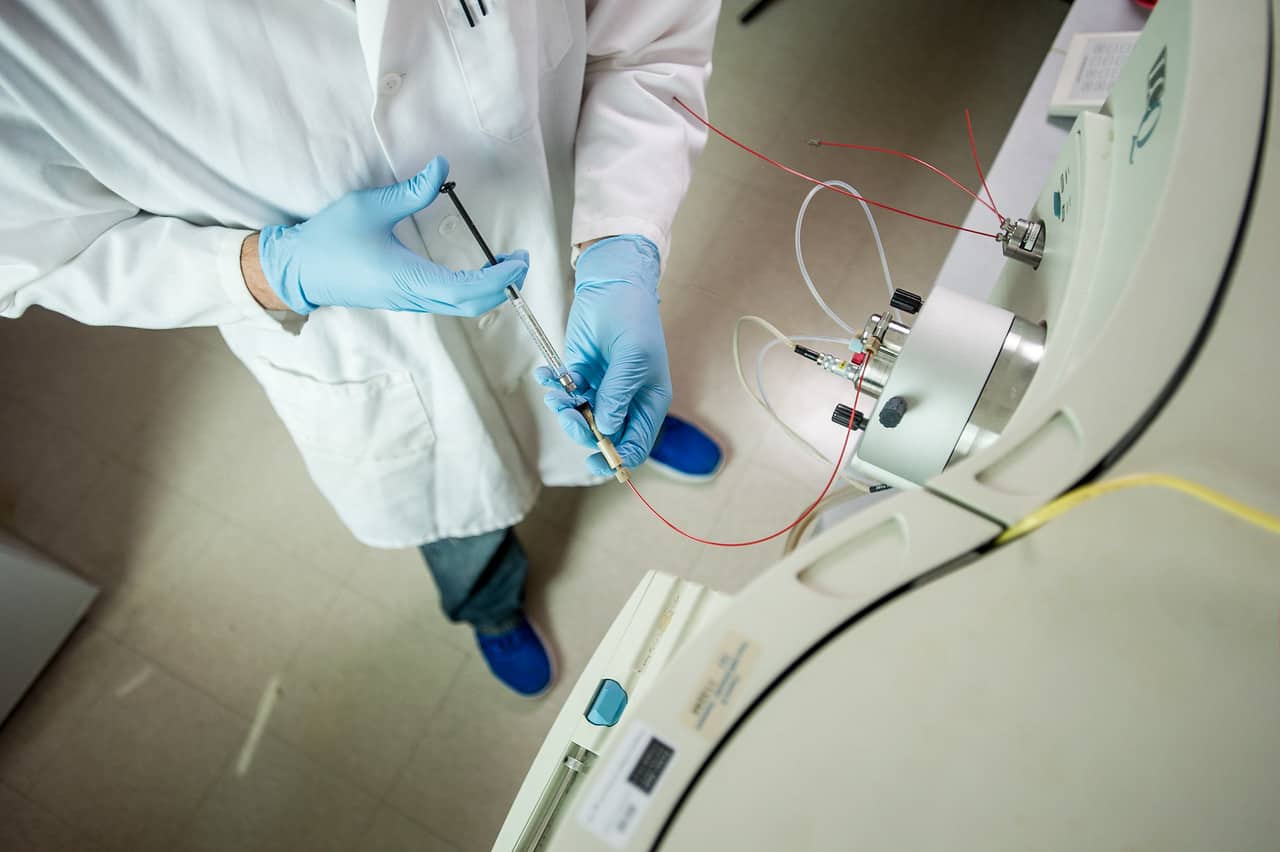 Back to menu
Projects and Mentors
Projects and Mentors
There are 3 main projects in the Starnes research group.
The Development of Synthetic Hosts for Anion Recognition Applications
The Development of Synthetic Hosts for Chiral Recognition Applications
The Development of Molecular Switches
Project 1: The Development of Synthetic Hosts for Anion Recognition Applications.
One aspect of the Starnes research group is centered on the development of synthetic receptors for anions of environmental and biological significance. Environmentally, many anions (such as perchlorate, nitrate, nitrite, sulfate and pertechnetate) present themselves as toxic and problematic contaminants in lakes, rivers, aquifers, nuclear waste repositories etc. We aim to develop sensors and extraction agents for these anions. There are also many anions of biological importance such as DNA, RNA, proteins and peptides. The development of receptors for these analytes has diagnostic applications in the monitoring of cellular processes.
The research utilizes computational software to design the artificial receptor on a computer, analyze its conformational preferences computationally and then evaluate the receptors molecular recognition properties computationally. Receptors showing promise computationally are then synthesized in lab and studied for their anion recognition properties.

Project 2: The Development of Synthetic Hosts for Chiral Recognition Applications.
The research group is working to modify hosts previously prepared in the research group that have been shown to function as stereoselective hosts for chiral guests in order to 1) improve on the selectivity of these types of hosts in their guest binding properties and 2) to learn more about the conformations of the hosts and host-guest complexes which will allow the group to improve on host design. One practical result from the work is that it will lead to a better understanding of biological chemistry. Chiral compounds are important, especially in biological chemistry. For example, one enantiomer of a chiral drug is useful whereas its enantiomer might be toxic or deadly. Many biological substrates and structures are chiral as well (such as proteins and what they act on or the product of an enzyme catalyzed reaction). By understanding chiral recognition better, we can understand biological chemistry better or biological recognition in general better. Understanding the structures of the hosts and their complexes will contribute to a better understanding of the requirements for selective chiral recognition. The research could also impact the design of sensors for chiral species, the development of catalysts for chiral synthesis and the separations industry (for the separation of chiral substances such as enantiomeric molecules, which would greatly impact the pharmaceutical industry since one enantiomeric of a chiral drug might be toxic and therefore must be isolated and removed from the drug mixture).
Project 3: The Development of Molecular Switches.
A molecular switch is a molecule or set of molecules that will undergo a pre-defined shift between two or more distinct states in response to a specific stimuli. A schematic illustrating the basic concept is below. There is interest in the development of molecular switches for a variety of applications such as in nanotechnology for application in molecular computers (the different states can represent the binary numerical system 0 and 1).
For this project, we will develop synthetic host compounds that contain a mechanism for a switching stimuli that arises from the stereochemistry (3D shape) of a guest which binds to the host. Depending on the absolute stereochemistry of the guest, the host will exist in one of two different conformations; if the host can exist in conformer A and conformer B, when one enantiomer of a guest binds to the porphyrin host, the host will adopt conformer A. When the opposite enantiomer of a guest binds to the host, the host will adopt conformer B. We aim to utilize 19F-NMR, Circular Dichroism (CD), and fluorescence spectroscopy to determine which conformer the host exists in (and hence determine which stereoisomer of guest is bound). If successful, we will be able to determine the absolute stereochemistry of a guest or the stereo composition of a mixture of enantiomers from the 19F-NMR, CD or fluorescence response. This will represent a major advance is chiral discrimination using spectroscopic methods. The knowledge gained from this study will contribute to a better understanding of the requirements for selective chiral recognition. This type of system could find use in the pharmaceutical industry for example for high-throughput enantiopurity determination of chiral pharmaceutical agents.

A student working on any of these projects will be trained in synthetic organic chemistry, including the synthesis, isolation, purification and identification of organic compounds. The student will use techniques such as computational chemistry, NMR, IR, circular dichroism, fluorescence and mass spectrometry to study the systems.
Back to menu
Research Experience for Undergraduates, Recreational Activities
Recreational Activities
Even researchers need a break every now and then. Use our workout facilities at the Morris Recreation Center, or check out the pool tables, video games and dining facilities at our Rayburn Student Center. You'll have plenty of time to get to know your fellow researchers and current A&M-Commerce students during organized activities such as picnics and fun weekend trips.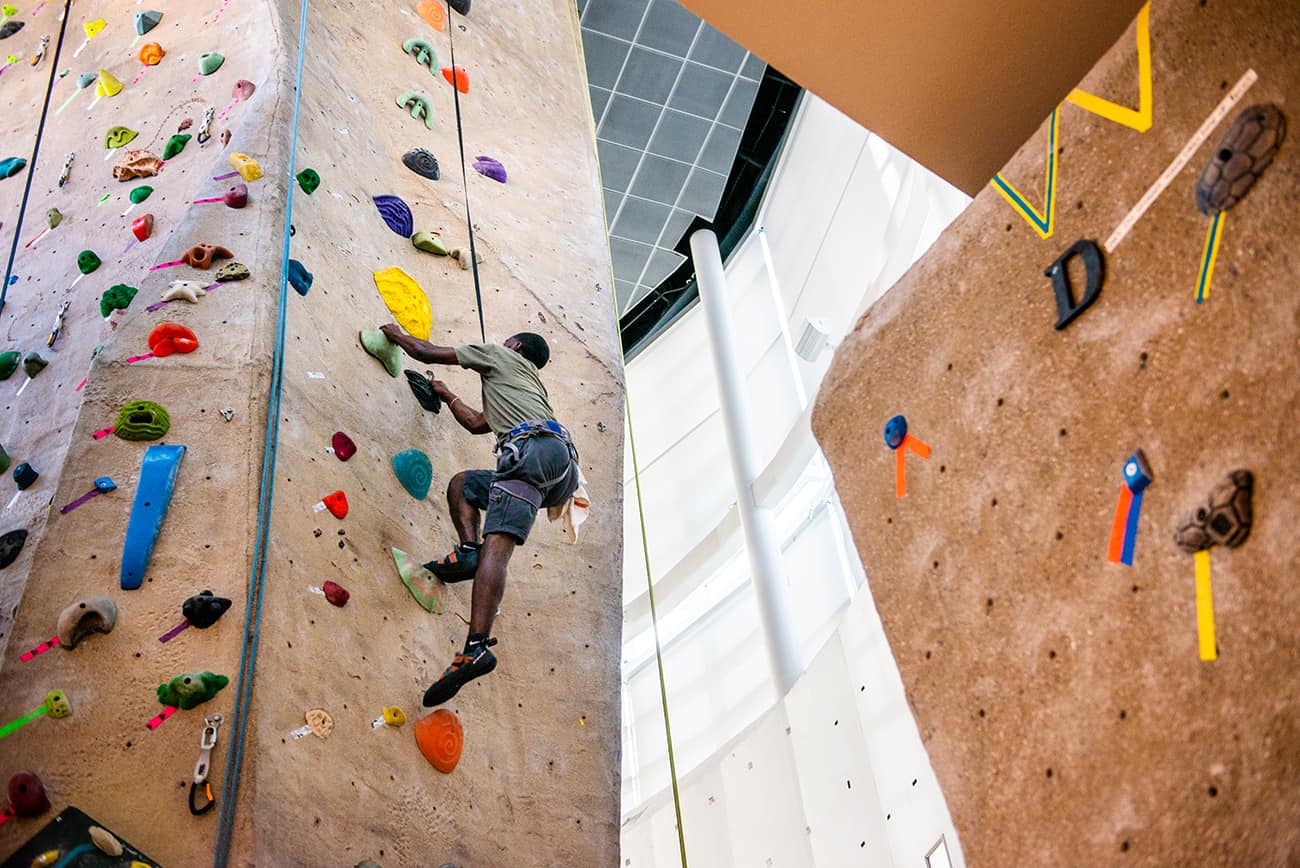 Back to menu
Research Experience for Undergraduates, Individual Awards
Individual Awards
You will receive a stipend of $4,500 in addition to paid housing in the New Pride Apartments (next door to the McFarland Science Building and the Morris Recreation Center), paid tuition and fees for college credit, research supplies and travel expenses. The total package is valued at $6,500.
Back to menu
Application
Application Details
Applicants for this program must currently be attending a 2-year community college and majoring in a natural science, mathematics, or engineering discipline.
Applicants must be willing to commit to the entire 10-week program and participate in all of the planned activities.
The application form must be submitted online.
The deadline for the 2021 program is December 18, 2020.
Notification of acceptance will be made within three weeks, and all participants will be required to make a formal commitment to the program by the last day of January.
Required Documents
Letter of intent

500-1000 words
Include training background, career goals, and area of research interest
You are able to copy and paste the letter into the application.
Official transcripts
Two reference letters
Back to menu
REU Awards and Presentations
REU Award Recipients
2018
Jorge Ahumada Gonzalez (Richland College)
Oriana Castro (Northeast Texas Community College)
Cole Donald (Panola College)
Ryan Florence (Panola College)
Sofia Gonzalez Higgins (Brookhaven College)
Karen C. Mejia (Richland College)
Duy Tran (Mountain View College)
Julie Travis (Tarrant County College)
Kathryn Wilbanks (Tarrant County College)
2010
Best Alex (Northeast Texas Community College)
Christina Castle (Tyler Junior College)
Josh Galloway (Northeast Texas Community College)
Hossein Ganjizadth (Texarkana College)
Elizabeth Long (Collin College)
Khoa Nguyen (Brookhaven College)
Patricia Rhodes (Mountain View College)
Juana Rivas (Texarkana College)
Carlos Tovias (Trinity Valley Community College)
Jreada White (Trinity Valley Community College)
Will Lian (A&M-Commerce)
Jeremiah Secrest (A&M-Commerce)
Jeffery Sun (A&M-Commerce)
Alternate: Maria Duran (A&M-Commerce)
Alternate: Katy Kidwell (Tyler Junior College)
Alternate: Aaron Philips (El Centro College)
Alternate: Hien Tran (Collin College)
2009
Ramesh Bhattarai (Collin County Community College)
Virginia Giganti (Collin County Community College)
Kurt Harman (Tyler Junior College)
Megan Hubbard (Tarrant County College)
Samuel Eli Hunt (Texarkana College)
Thandar Myint (Trinity Valley Community College)
Angella Namutebi (Kilgore College)
Luis Pena (Northeast Texas Community College)
Ben Perkins (Northeast Texas Community College)
Tam Phan (Collin County Community College)
Alternate: Disney Rachel-Philip (Collin County Community College)
Alternate: To Giang Quach (Collin County Community College)
Alternate: Christopher Koehler (Collin County Community College)
2008
Robert Cardenas (Trinity Valley Community College)
Amy Davis (Trinity Valley Community College)
Kritanjali Dhungana (Collin College)
Jessica Elizalde (Navarro College)
Samantha Garza (Northeast Texas Community College)
Hikma Jemal (Collin College)
Amir Karimloo (Navarro College)
Lida Vatanpour (Collin College)
Tadele Wondimu (Trinity Valley Community College)
Richard Wond (Collin College)
Alternate: Alisha Berryhill (Tarrant County Community College)
Alternate: Travis Meeks (Grayson County College)
Alternate: Josh Caldwell (Texarkana College)
2007
Johnathan Bailey (Navarro College)
Mariano Coleman (Eastfield College)
Christina Cutting (Navarro College)
Tracy Fanous (Collin County Community College)
Reuben Hinman (Northeast Texas Community College)
Steven McDonough (Eastfield College)
Erica Parker (Trinity Valley Community College)
Disney Rachel-Philip (Collin County Community College)
Patrick Roberts (Navarro College)
Anna Vladimirova (Collin County Community College)
Alternate: To Giang Quach (Collin County Community College)
Alternate: Christopher Koehler (Collin County Community College)
2006
Yadlapalli Amulya (Collin Community College)
Elida Bonilla (Northeast Texas Community College)
Darryl Encino (Northeast Texas Community College)
Marsa Fardin (Collin County Community College)
Brian Hanes (Collin County Community College)
Reuben Hinman (Northeast Texas Community College)
Chuan Nguyen (Grayson County College)
Bishnu Pathak (Grayson County College)
Shiloh Shaw (Texarkana Community College)
Daniel White (Eastfield College)
Alternate: Johnathan Bailey (Navarro College)
Alternate: Lizbeth Rojo (Northeast Texas Community College)
Alternate: Anna Vladimirova (Collin County Community College)
Alternate: Marlo Chavez (Northeast Texas Community College)
Back to menu