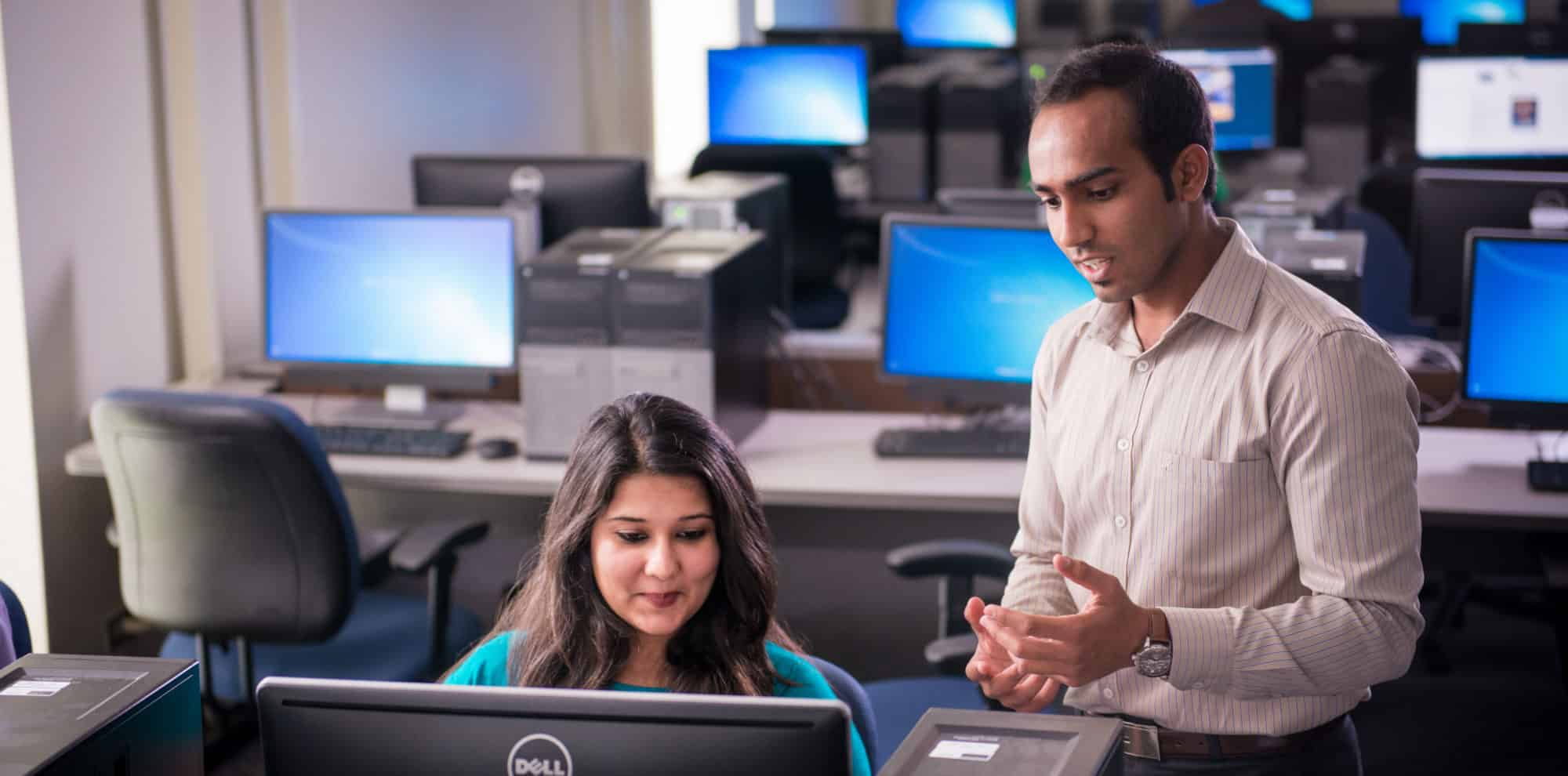 Department of Computer Science and Information Systems :: Explore Our Programs
Explore Our Programs
This program will prepare you for a wide variety of applications found in the diverse computing and information technology fields. With a strong foundation in programming, database technology, data structures, computer networks and application program development you will have the skills and knowledge you need to succeed as an application analyst, data analyst, data scientist, information systems management and other information technology fields.
Where It Is Offered
Bryan (Texas A&M-RELLIS), Commerce, Corsicana (Navarro College)
Foreign Language
No foreign language credits required
Delivery
Blended (50-85% Online)
Total Credit Hours
120 hours
Thesis Requirements
No thesis required
Back to menu
Department of Computer Science and Information Systems :: Featured News
News Spotlights
A&M-Commerce Chemistry Faculty, Students Present at Regional Meeting
Students and faculty representing the A&M-Commerce Department of Chemistry gave 12 presentations at the 78th American Chemical Society Southwest Regional Meeting held Nov. 6-9 in Baton Rouge, Louisiana. Drs. Laurence Angel, Bukuo Ni and Thomas West accompanied 14 students, including: Undergraduate students: Graduate students: Learn more about the American Chemical Society and the Department of […]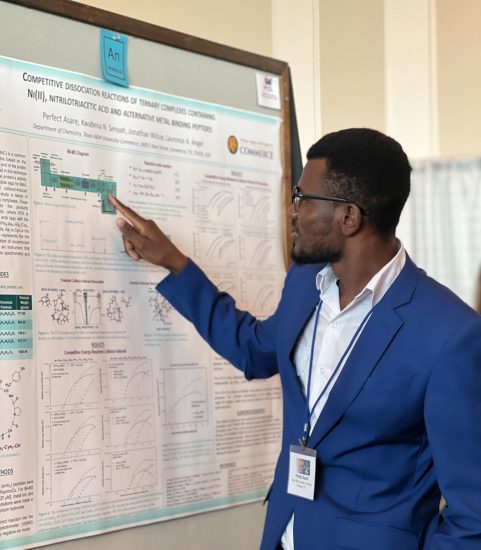 A&M-Commerce at RELLIS Student Recognized as Outstanding Employee
The Texas A&M University System recognized A&M-Commerce student Tyler Harrison with the Outstanding Student Employee award this summer for his role at the Cybersecurity Operations Center at Texas A&M RELLIS in Bryan, Texas. Harrison is pursuing a Bachelor of Science in Computer Information Systems through A&M-Commerce at RELLIS. "Tyler continues to amaze wherever he goes," […]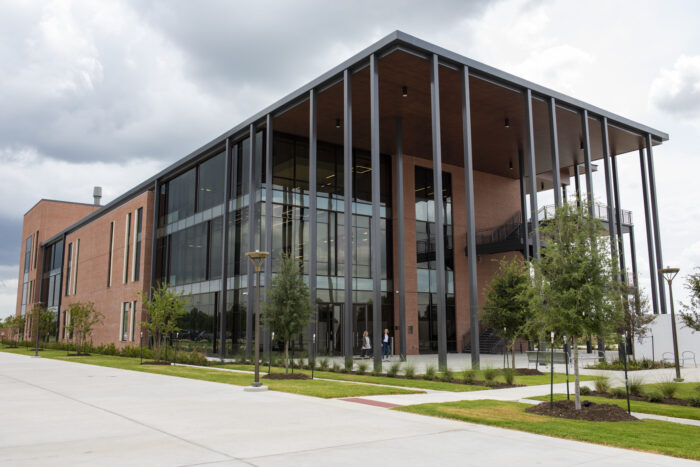 A&M-Commerce Physics Students Present Research at International White Dwarf Workshop
Students Eric Burns and Zorayda Martinez from the Department of Physics and Astronomy at Texas A&M University-Commerce presented research at the renowned 22nd European Workshop on White Dwarfs in Tübingen, Germany, from August 15-19. "White dwarfs are the remains of stars like the sun," said A&M-Commerce Associate Professor Kurtis A. Williams, Ph.D. "By studying these […]
TAMUC Faculty Member Part of International Team Investigating Tetraneutrons
A&M-Commerce faculty member Carlos Bertulani, Ph.D., is part of an international research team that has discovered further evidence of the existence of a mysterious type of matter consisting of four neutrons known as a tetraneutron. The research is published in Nature, a prestigious, international science journal. Possible tetraneutron signatures were first detected in a 2002 […]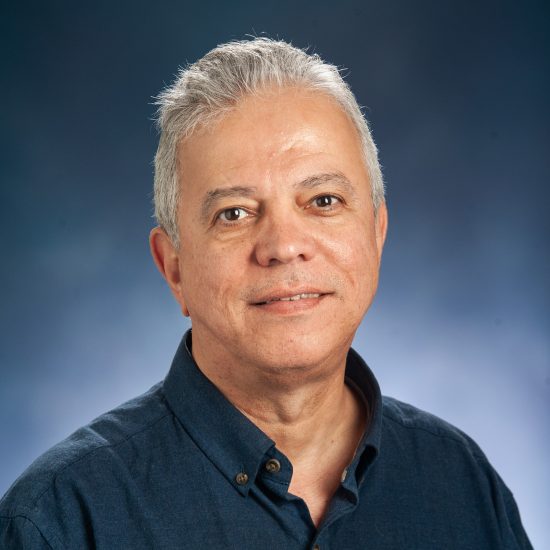 A&M-Commerce Hosts JROTC Cadet Leadership Challenge
The Department of Engineering and Technology at A&M-Commerce hosted 60 cadets from high schools throughout Mesquite ISD for a hybrid JROTC Cadet Leadership Challenge (JCLC) event held June 6-9. Traditional JCLC events included ropes training, a leadership reaction course, orienteering, swimming and drown proofing, drill and ceremony competitions and other events. Cadets also received 15 […]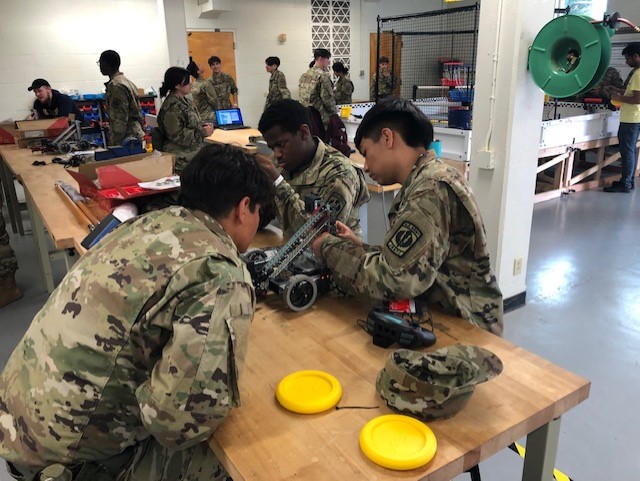 TAMUC Cybersecurity Professor Selected for Research Funding
A&M-Commerce faculty member Eman Hammad, Ph.D., and A&M-Central Texas faculty member Taylor Harvey, Ph.D., placed second at the 2022 Texas A&M Engineering Experiment Station (TEES) Annual Research Conference on June 9. The research team will receive seed funding from TEES for their project, "Trust AI." Hammad will serve as principal investigator for the research project, […]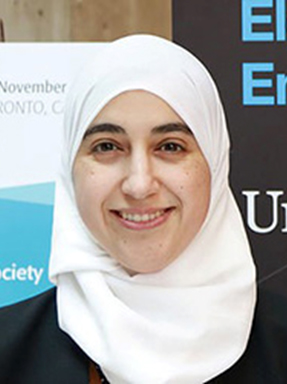 A&M-Commerce Electrical Engineering Students Reach Finals of AFRL Challenge
A team of students from Texas A&M University-Commerce recently reached the finals of the Beyond 5G Software Defined Radio University Challenge hosted by the Air Force Research Lab. This is the fourth installment of the competition, which saw universities from across the nation competing. The team — Comprised of Devin Beamon, Taylor Harris, Samuel Gonzalez, […]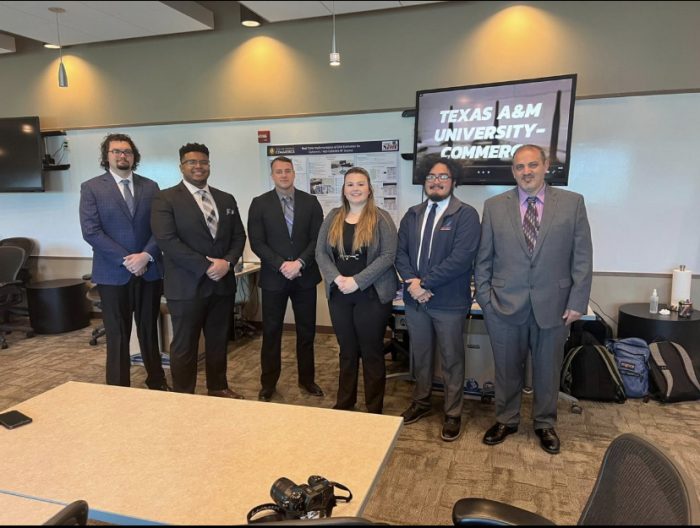 TAMUC Looking to Revolutionize Gamebird Research at New Ag Facility
Texas A&M University-Commerce is poised to become a national leader in gamebird research with the future completion of the proposed agricultural education complex. Texas A&M University System Chancellor John Sharp expressed optimism for the potential of the complex's facilities that will be dedicated to quail research. "More birds, of course, is great news for hunters […]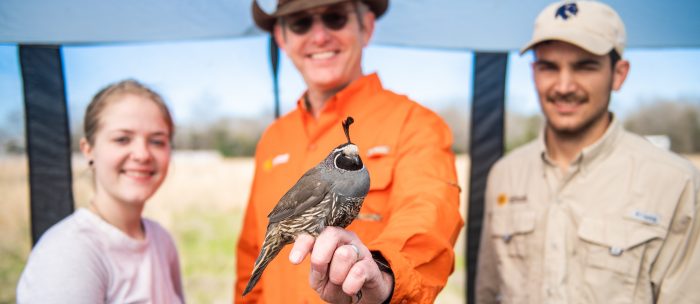 TAMUC Faculty Matt Wood Named A&M System Regents Professor
The Texas A&M University System recently announced the recipients of the prestigious Regents Professor distinction, and Texas A&M University-Commerce Professor of Physics and Astronomy Matt Wood, Ph.D., joined 11 others system-wide to receive this honor. The A&M System Board of Regents established the Regents Professor Awards program in 1996 and the Regents Fellow Service Awards […]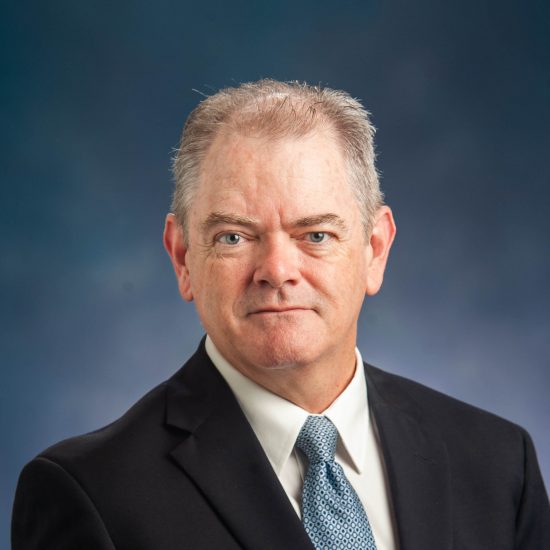 A&M-Commerce RELLIS Faculty Member Receives Prestigious Recognitions
Dr. Eman Hammad, a Texas A&M University-Commerce assistant professor working at the A&M System's RELLIS Campus, recently received a pair of accolades signifying her accomplishments in the field of cybersecurity. Hammad was named one of the "Top Women in Cybersecurity" by the website ITWorld Canada. Hammad joins 19 other women on the list. In addition, […]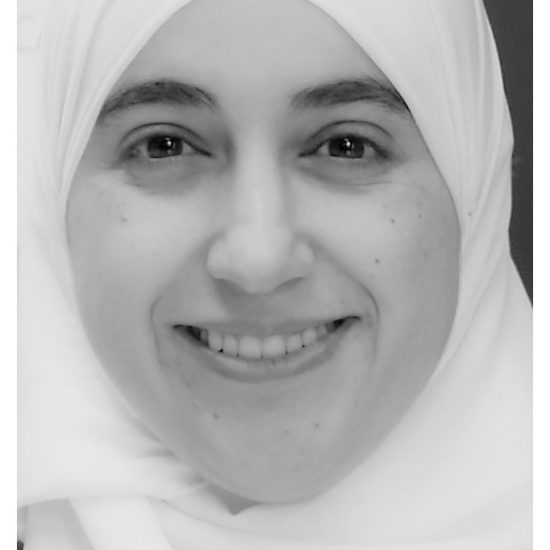 Back to menu
Department of Computer Science and Information Systems :: Student Organizations Copy
Student Organizations
Epsilon Delta Pi
This organization encourages excellence in computer science by promoting the computer science profession, giving recognition to computer scientists who display professional achievement and quality of character and supporting those who work together to bond interested students.
ACM
The Association of Computing Machinery (ACM) is an international scientific and educational organization dedicated to advancing the art, science, engineering and application of information technology. ACM serves both professional and public interests by fostering the open exchange of information and promoting the highest professional and ethical standards.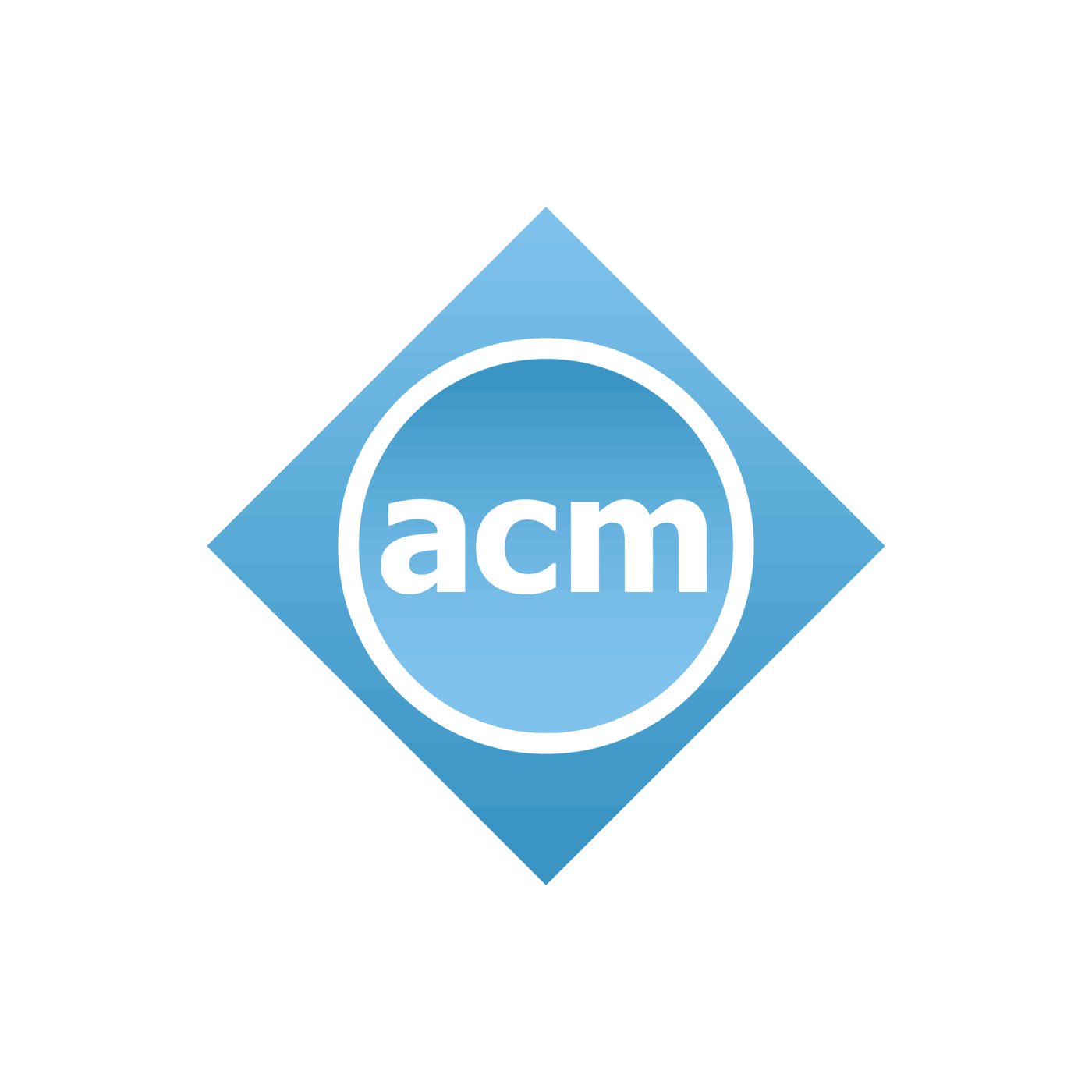 Back to menu
Department of Computer Science and Information Systems :: Scholarships
Scholarships
As a computer science and information systems student, you have access to a wide range of scholarships specific to your degree.
Back to menu
COMPUTER SCIENCE AND INFORMATION :: RESEARCH PUBLICATIONS AND GRANTS
Our Research
Our computer science and information system faculty are excited to develop your knowledge and skills through research. Opportunities are available for both undergraduate and graduate students. We encourage you to discuss any research interests with your professors.

Cybersecurity refers to the use of practices, technologies and processes to protect systems, networks, software and hardware components, and data from malicious attacks and threats. Research is ongoing in the areas of information systems security, network security, cloud computing security, application security, data security, mobile device security and digital forensics.
Cyber-Physical Systems are characterized by the integration of computing, networking and control techniques to intelligently monitor, analyze and control physical systems equipped with software and hardware components. Research is focused on identifying problems, designing algorithms and developing solutions to enable more convenient, safe, resilient, robust and reliable systems. Research topics include Internet of Things, edge commuting, location-aware services, wireless/mobile hearth and intelligent transportation systems.
Big Data is a term that describes the large volume of data generated from a variety of users and devices anywhere and at any time. Technology innovations, advances in communication, and affordable user devices have all contributed to an explosion of big data with new opportunities and challenges. Research is being conducted in the areas of scientific data management, data analytics, data models, data retrieval and reduction, data integration and database.
Artificial Intelligence involves the study, design and implementation of intelligent agents to model and reproduce natural intelligence. Research in this field includes fundamental and applied topics including knowledge representation, machine learning, swarm intelligence, game and decision theory, data mining and natural language processing.
Coding theory has traditionally been used for detection and/or correction of errors in noisy communication channels. More recent applications include data storage, data compression, cloud computing and cryptography. Coding theory is an inter-disciplinary subject with connections to computer science, electrical engineering and many branches of mathematics. This research focuses on construction and decoding of error-correcting codes obtained from discrete and algebraic structures.
Robotics and autonomous systems are used in a wide variety of environments and applications such as power line inspection, automotive manufacturing, construction, precision agriculture and emergency rescue. Robotics and autonomous systems combine computing, sensing, communication and actuation to perform a series of intelligent operations in complex and diverse environments. Researchers at A&M-Commerce investigate autonomous driving sensing and perception, human-computer interaction, and motion planning and control.
Back to menu
Department of Computer Science and Information Systems :: Meet our Faculty and Staff
Meet our Department
Back to menu
Department of Computer Science and Information Systems :: We are Here to Help! Copy
We are here to help!
Back to menu
Department of Computer Science and Information Systems :: Contact
Contact Us
Department of Computer Science and Information Systems
P.O. Box 3011
Commerce, TX 75429-3011
Back to menu
START YOUR JOURNEY! Two buttons
START YOUR JOURNEY!
Back to menu