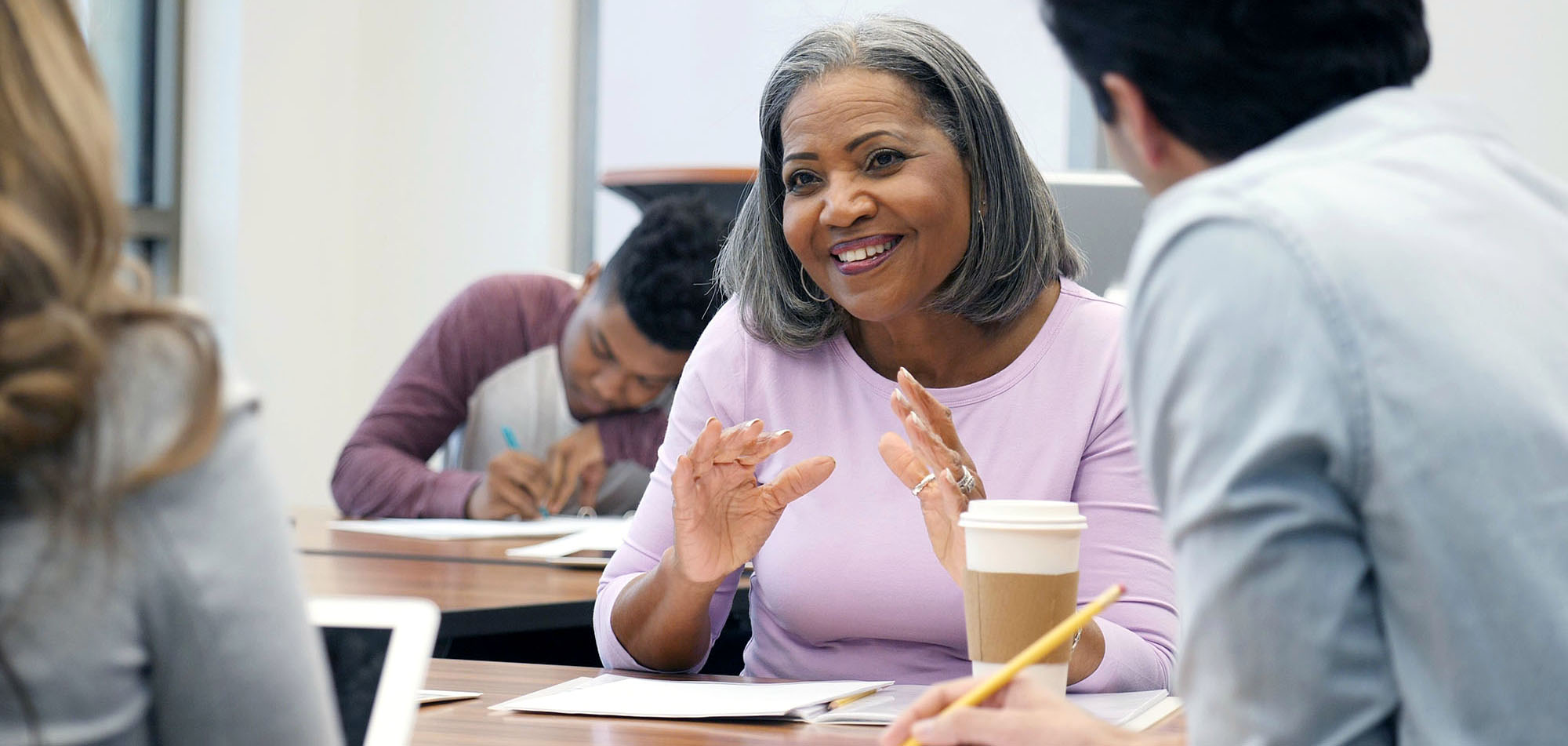 Educational Leadership :: Welcome from the Department Head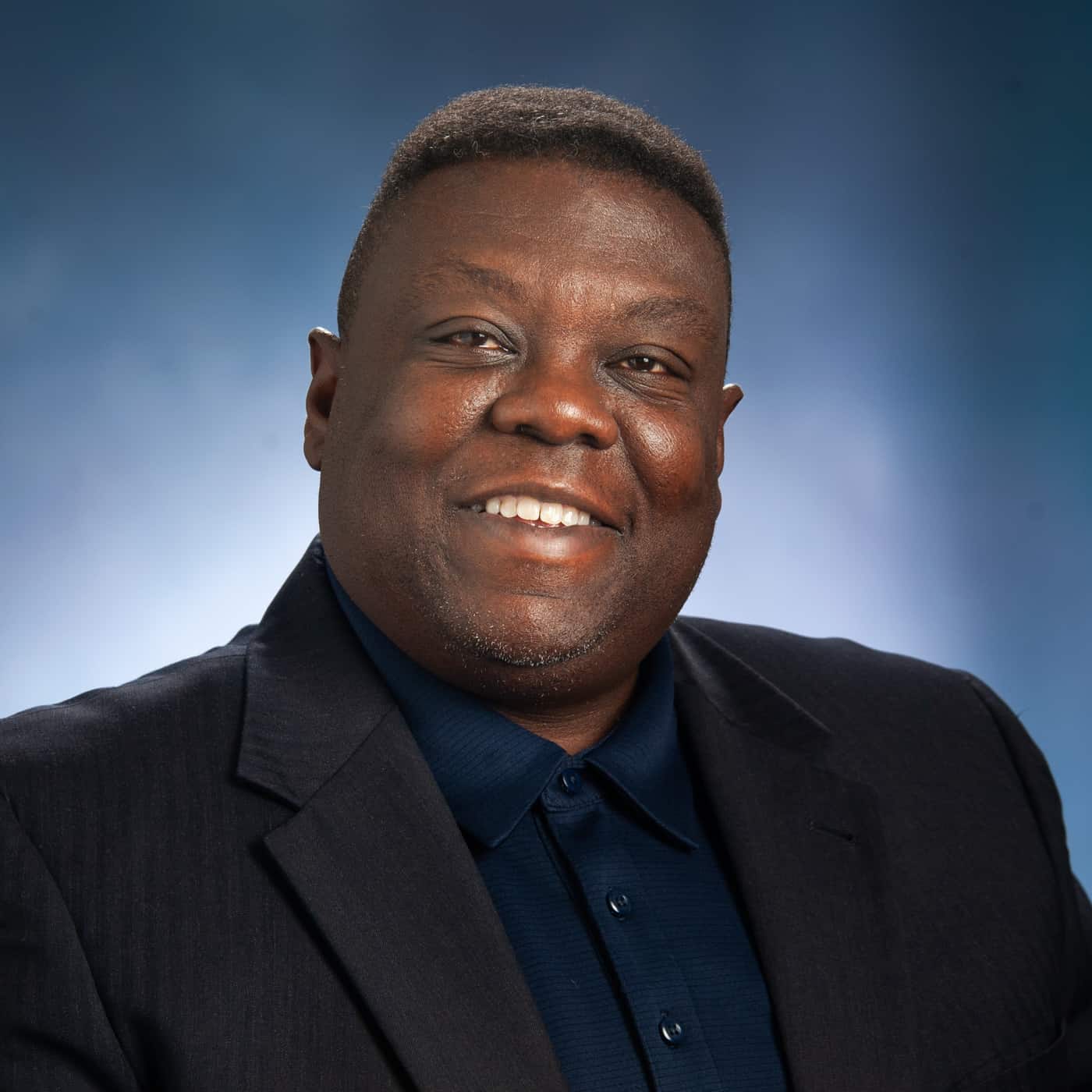 Welcome from the Department Head
The Department of Educational Leadership graduates more than 200 students each year and is one of the largest administrator preparation programs in the state. Faculty utilizes a variety of innovative teaching processes to reach a diversified student population across the state.
Texas A&M University-Commerce has one of the highest graduation rates among Texas public institutions for doctoral programs. The Department of Educational Leadership ranks near the top in Texas in the preparation of K-12 Principals and Superintendents. Our programs are designed for the working practitioner while holding to the highest standards of scholarship and professionalism.
Dr. Nate Templeton
Interim Department Head and Associate Professor
Back to menu
Educational Leadership :: Explore Our Programs
Explore Our Programs
The Doctor of Education degree in Educational Administration emphasizes K-12 public school administration. This program is one of the only online doctoral programs in the state.
Where It Is Offered
Online
Delivery
Fully Online, Only Offered Online (100% Online)
Total Credit Hours
60 Hours
Thesis Requirements
Dissertation required
Back to menu
EDL Student Resources
Student Resources
Access resources relevant to students in the Educational Leadership program.
Back to menu
Educational Leadership :: Student Organizations and Involvement Copy copied not edited copied not edited
Student and Related Organizations
Phi Delta Kappa
Established in 1906, Phi Delta Kappa International supports teachers and school leaders by strengthening their interest in the profession through the entire arc of their career.

The Department of Educational Leadership is proud to be affiliated with these organizations.
Back to menu
Educational Leadership :: Featured News
FEATURED NEWS
A&M-Commerce Personnel, Alumni Honored by Texas Association of Black Personnel in Higher Education
The Texas A&M University-Commerce chapter of the Texas Association of Black Personnel in Higher Education (TABPHE) honored several of the university's personnel and alumni at an awards ceremony on April 30 in the Rayburn Student Center on campus. Awards and awardees included: Charles Goodall Distinguished Public Service AwardWillie Edwards, Ph.D., Department of Sociology and Criminal […]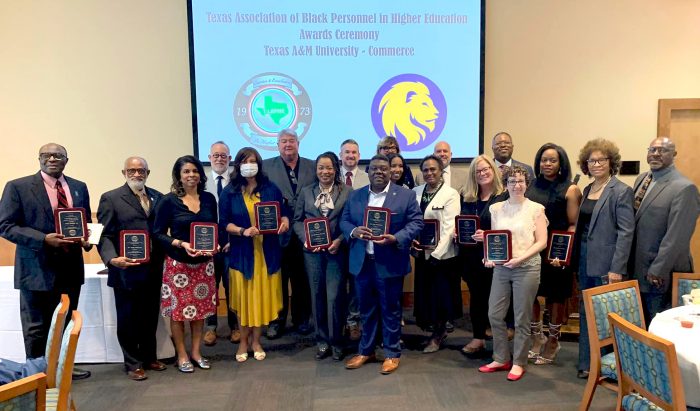 TAMUC Doctoral Student Named Executive Director at Ector County ISD
A&M-Commerce doctoral student Cindy Retana has been a teacher, counselor and principal during her more than 25 years in education. She joined Ector County ISD in October 2021 as an executive director of leadership and principal supervisor. She discussed her experiences so far in an interview published in the Odessa American newspaper. Retana is currently […]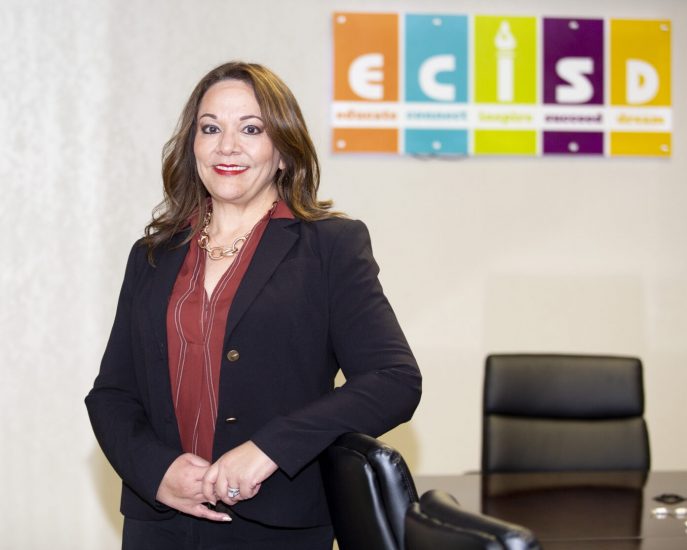 A&M-Commerce Alum Named Finalist for Plano ISD Superintendent Position
An alumna of Texas A&M University-Commerce was recently named as the sole finalist to take over the position of superintendent of the Plano Independent School District in Plano, Texas. Theresa Williams, Ed.D, was announced as the finalist by the Plano ISD Board of Trustees on February 28. State law requires a 21-day waiting period before […]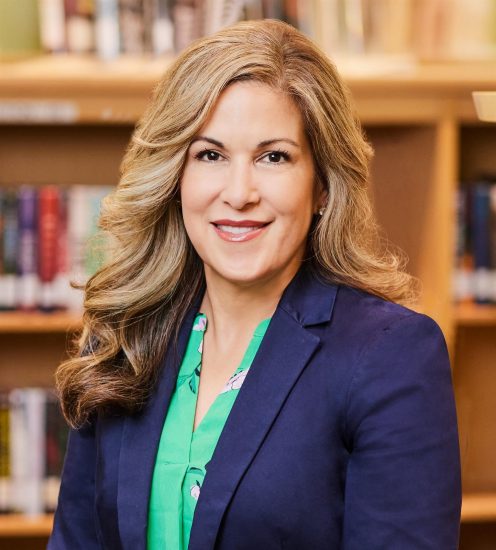 TAMUC Employees Build Bridges to Student Success
Nearly a quarter of Texas A&M University-Commerce employees are Bridge Builders, a term referring to current faculty and staff who give financial gifts to the university. The Philanthropy and Engagement team at A&M-Commerce is hoping to boost that percentage over the next three years. The name "Bridge Builder" was inspired by a 19th-century poem by […]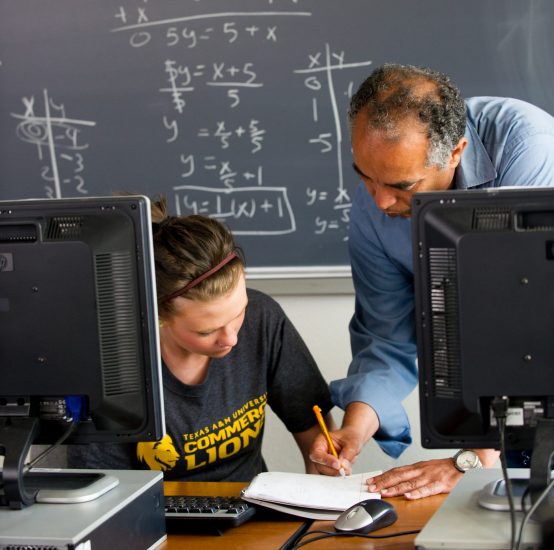 A&M-Commerce Offers Multiple Pathways for Aspiring Latino Educators and Leaders
Texas A&M University-Commerce is committed to growing the number of Latino educators in Dallas ISD and school districts throughout the region. Rene Martinez, community activist and special assistant to A&M-Commerce President Mark Rudin, said Latino educators have a measurable impact on Dallas's minority population. "Students thrive academically when they see teachers and leaders who look […]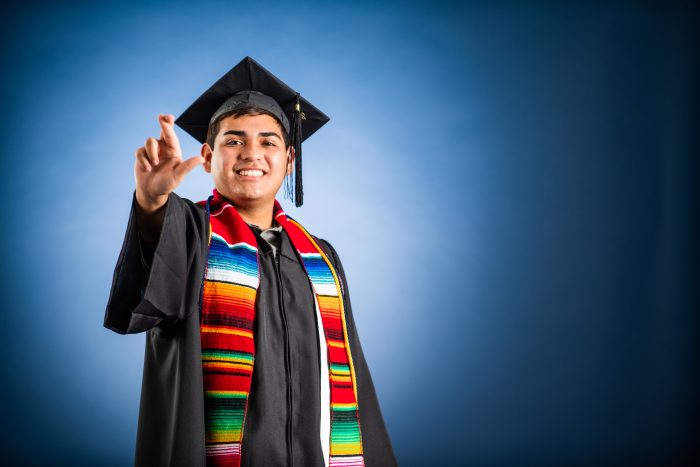 A&M-Commerce Will Shine Blue for World Teachers' Day
Texas A&M University-Commerce will shine blue again this year, joining campuses across The Texas A&M University System in recognition of World Teachers' Day. Beginning at 5 p.m. on Tuesday, October 5, prominent buildings across the A&M System will be illuminated in light blue to recognize the positive impact of teachers on their students. World Teachers' […]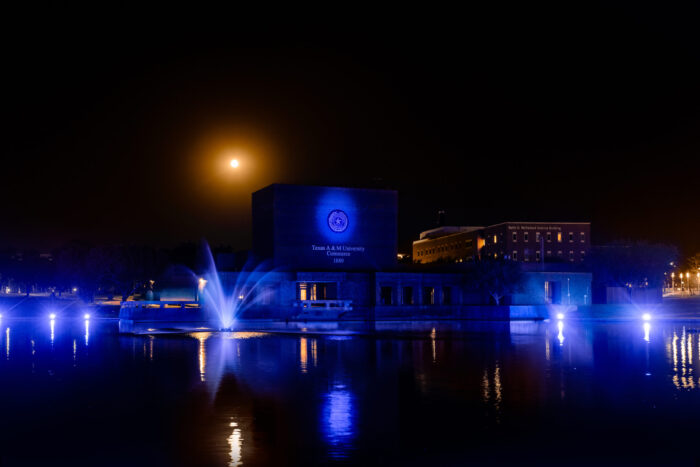 TAMUC Alum Sanchez Makes List of Finalists for Superintendent of the Year
A&M-Commerce alum H.T. Sanchez, Ed.D., is one of five Texas finalists for the state's Superintendent of the Year award. The award, sponsored by the Texas Association of School Boards (TASB), recognizes superintendents across the state for excellence and achievement. With nearly two decades of experience as an administrator, Sanchez has led Plainview ISD—a district with […]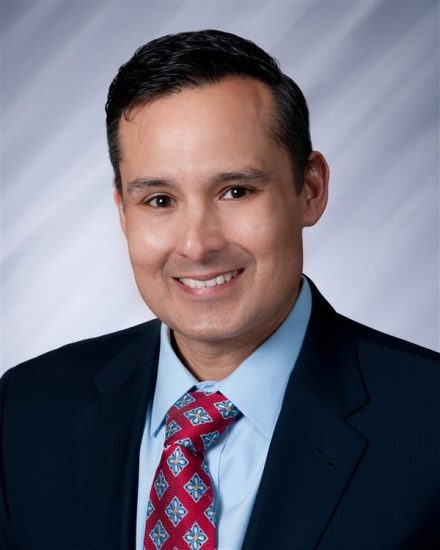 Blue Ridge ISD Names TAMUC Alum Todd as Assistant Superintendent
Blue Ridge ISD named A&M-Commerce alum Matthew Todd as assistant superintendent. He previously served as the district's director of curriculum and instruction and will continue leading the district's teaching and learning work. He has worked for the district in roles including teacher, coach, assistant principal, principal and director. Todd earned his dual-major Bachelor of Science […]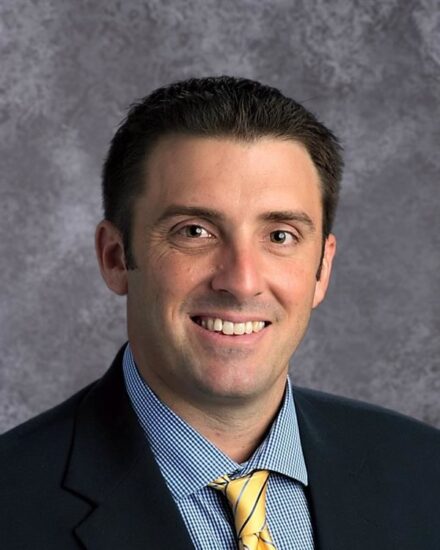 TAMUC Faculty Williams Co-hosts Doc101 Podcast Series
Peter Williams, associate professor of educational leadership at Texas A&M University-Commerce, is co-host of the Doc101 podcast series along with Drs. Linnea Rademaker and Scott Self from the School of Educational Leadership at Abilene Christian University. Geared toward doctoral students, Williams said the series discusses multiple aspects and nuances involved in the often-times surprising doctoral […]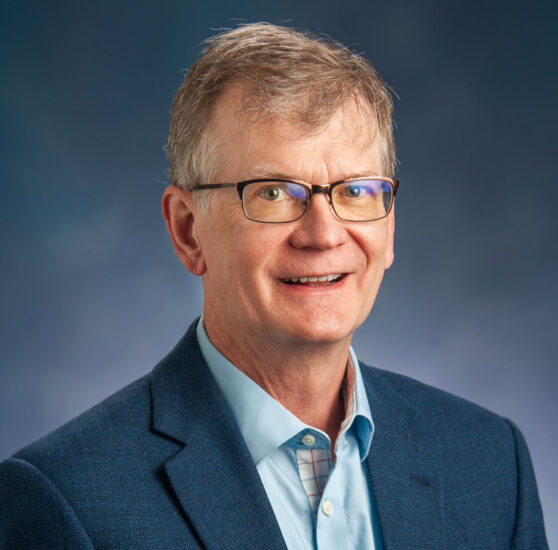 A&M-Commerce Doctoral Student Named Principal at Allen ISD
Allen ISD recently named Aimee Cherry as the new principal at Norton Elementary School. Cherry is currently working toward a Doctor of Education in educational leadership at A&M-Commerce. An Allen ISD alum, Cherry earned her undergraduate degree from Oklahoma Christian University and her master's degree from Concordia University. Cherry has 14 years of service with […]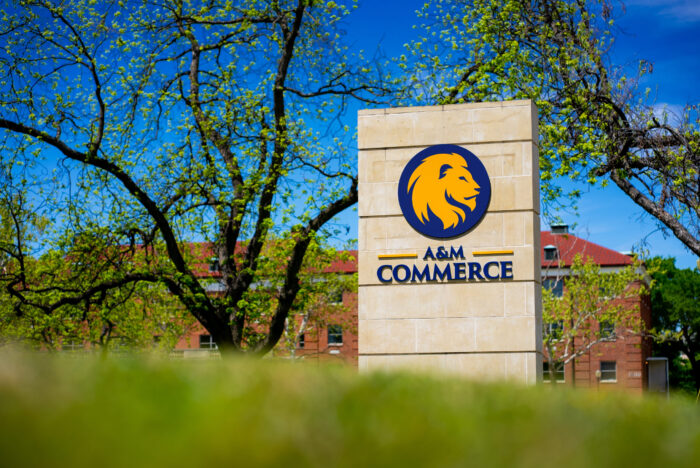 Back to menu
Educational Leadership :: Meet our Faculty and Staff copied not edited copied not edited
Meet our Department
Back to menu
Educational Leadership :: FAQS copied not edited
Frequently Asked Questions
Is the master's degree in educational technology offered online?
How do I apply for financial aid?
First complete and return the Free Application for Student Financial Aid to the Department of Education. Second check with the school's financial aid department to complete any required documentation. Then complete and return all required forms to the financial aid office of the particular college/university.
For more information, visit How to Apply for Financial Aid.
How many students are normally accepted into each program? What is the rate of acceptance?
There is no limit in the acceptance rate. Applicants are accepted or rejected based upon their credentials.
When will my application be reviewed for Admission?
Applications are reviewed as they are received. Depending on the time of year, it takes approximately one month to process an application. However, once the application deadline has passed, applications will be reviewed somewhat more quickly.
What are the Department of Educational Leadership beliefs?
We believe faculty lead by example.
We believe department success is directly attributable to individual program quality and competitiveness.
We believe that high-quality programs are achieved through faculty expectations that instill academic rigor, specific measurable outcomes, student accountability and deliberate evaluation and feedback.
We believe that faculty have a major role in mentoring student entry into the ranks of academia.
What is the Department of Educational Leadership vision?
The Department of Educational Leadership at A&M-Commerce envisions exemplary programs that challenge highly qualified students to excel in their respective disciplines and careers through engagement in a rigorous and transformative learning environment linking theory to practice while expanding the knowledge base of the learner, the profession and the respective academic discipline.
What is the Department of Educational Leadership mission?
The Department of Educational Leadership at A&M-Commerce prepares graduates for teaching, service and leadership roles in a variety of educational, business, governmental and industrial contexts.
Can I check my admission status?
You can check your admission status online through our My Leo system.
Just click on "Registration/Student Information Access". Enter your Student I.D. number (Social Security Number). Your initial PIN number will be your six-digit birth date (MMDDYY). You will be asked to change this PIN number to another six digit number.
Under "Student Records" click on "Application Status". Select the term for which you have applied.
Note: If departmental approval is the only missing item, all documents have been received and the file is with the department for review and recommendation.

Back to menu
Educational Leadership :: Contact
Contact Us
Department of Educational Leadership
P.O. Box 3011
Commerce, TX 75429-3011
Back to menu
Educational Leadership Department:: Request more info
Back to menu
START YOUR JOURNEY! Two buttons
START YOUR JOURNEY!
Back to menu