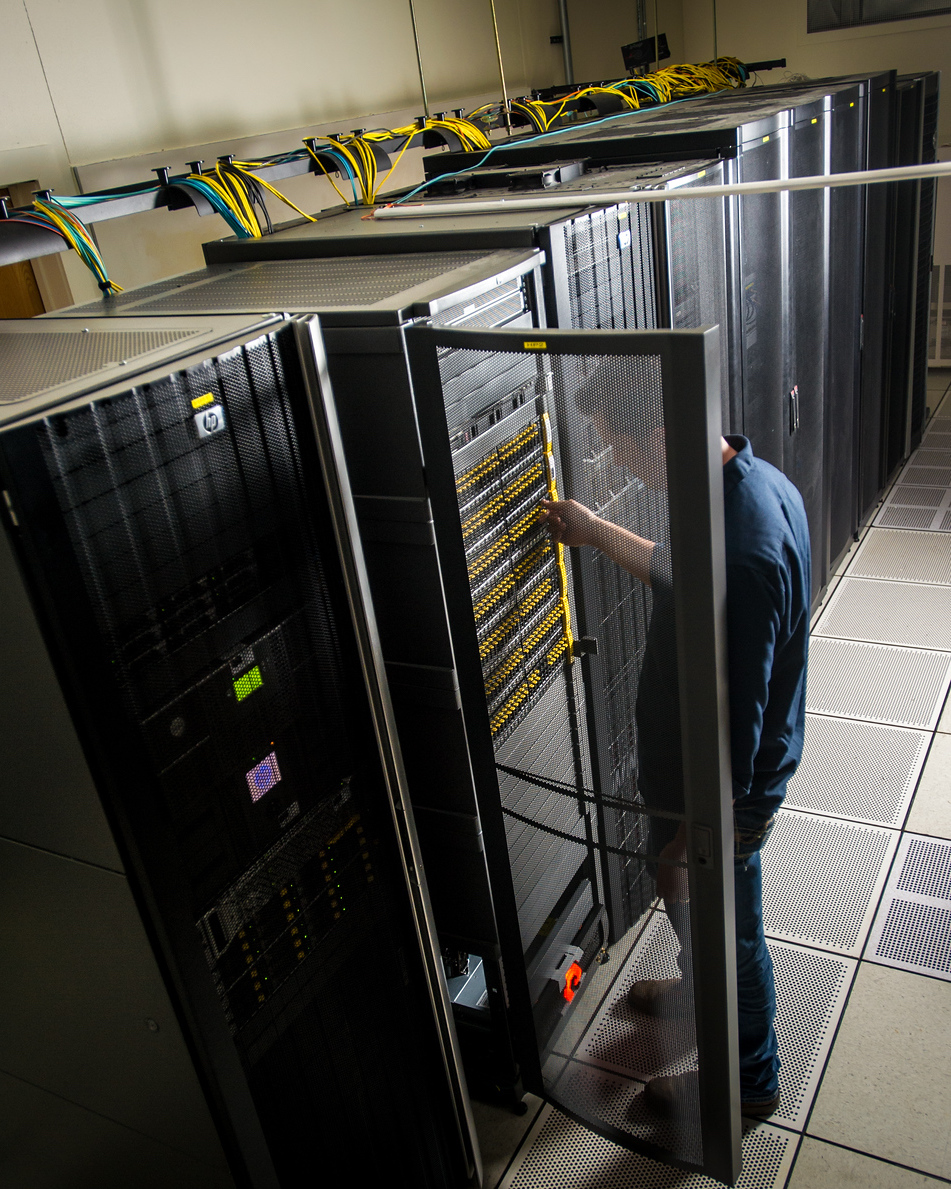 A Multidisciplinary Research Facility
The Ontological Semantic Technology Laboratory (OSTL) advances ontology-based research, in particular natural language processing (NLP), through development and implementation of NLP software. Our researchers engage in both academic and market research.
Our Purpose
Research, develop and implement knowledge-based and hybrid NLP technology
Provide a hub of expertise in computational linguistics

Training capable students in knowledge-based NLP and placing them in positions of employment with industry partners
Prioritizing service time for revenue-generating projects in support of faculty and students of the center
Generating and supporting all-inclusive humor generation and analysis relative to computational linguistics

Serve as a general center for research and education in ontology-based research
Develop a scalable knowledge graph resource base for research communities in academia and industry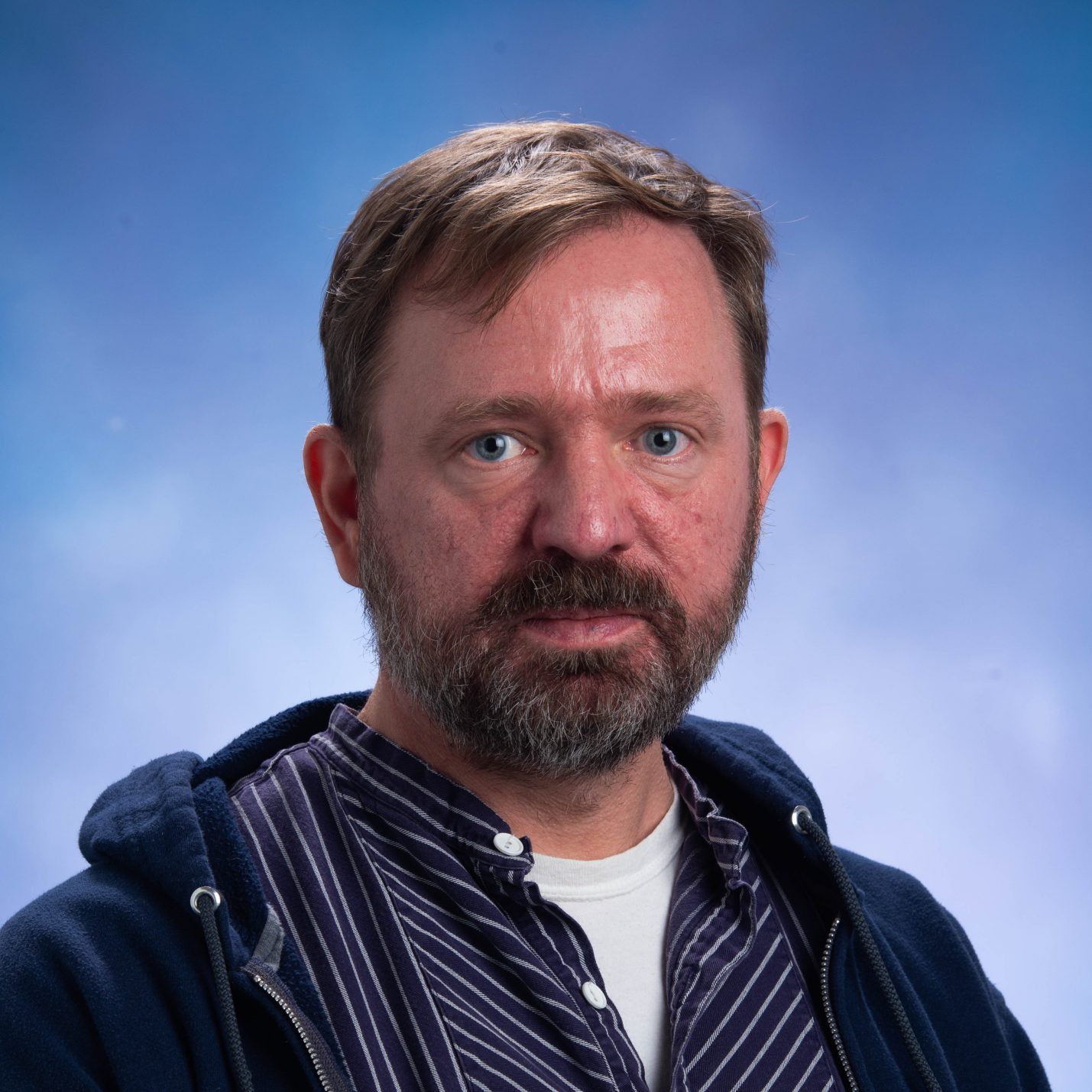 Message from the Director
The focus of the OST lab is semantic processing of unstructured real-world natural language text in computer networks, the largest repository of knowledge and information in the world. The OSTL provides direct access to text meaning using 'human-like' processing rather than statistical approximations with probabilistic "mining," "extraction" or "annotation" algorithms as is available commercially in the marketplace today.
Knowledge-based NLP as developed by the OSTL is research that most advances the field of accurate text processing and is highly valued by commercial implementations and academic calls for proposals in NLP and other knowledge-rich applications. The lab also supports trans- and multidisciplinary research involving ontologies complementary to statistical approaches and in non-NLP functions. In addition, the OSTL is involved in computational linguistics used in humor research, a growing body of knowledge and experiences.
Dr. Christian F. Hempelmann
Director and Associate Professor
Our Projects
Project Mercury (HG)
Goal: Build a hybrid system to represent the meaning of jokes in terms of a knowledge graph as well as embeddings towards analysis and generation of humor.
The Lexical Field of Laugh in Kesey's One Flew Over the Cuckoo's Nest
Goal: This is a multi-lingual multidisciplinary project on the semantics of the lexical field LAUGH (laugh, smile, grin, etc.), including semantics, literature, computational linguistics, translation studies, phonology and humor research. The project compares the translations of lemmata in the field in a growing number of languages to analyze the semantics of the field.
Project Kinetophone
Goal: Build a system that generates a knowledge graph from photos and videos.
Weapons Identification Project
Goal: Create an ontology including non-language visual recognition properties to assess threat posed in situations where guns are visually identified automatically.
Patent-Centered Ontology Development and Evaluation for a Personal Health Information System
Goal: This project is creating a medical ontology and the methods and tools to evaluate it against existing medical knowledge bases. The intended application is a personal health information system (PHIS) for Alzheimer's patients and their caregivers.
Meet our Lab Personnel
Faculty
Director and Co-Director
Current and Former Students
Senior Associate Faculty
Victor Raskin, Ph.D., is Distinguished Professor of Linguistics, Founder and Chair of the Interdisciplinary Program in Linguistics, Professor of Computer Science (Courtesy Appointment), Founder and Coordinator of Natural Language Processing Laboratory, Charter Director of Center for Education and Research in Information Assurance and Security (CERIAS) at Purdue University. He earned all of his degrees in Structural, Computational and Mathematical Linguistics from Moscow State University, now Moscow Lomonosov University (Ph.D., 1970; M.A./M.S., 1966, B.A./B.S., 1964), with minors in mathematical logic, computer science, and cognitive psychology. He taught in his alma mater in 1966-1973, The Hebrew University of Jerusalem (full time) and Tel Aviv University (part time) in 1973-78, University of Michigan (Spring 1978), and Purdue University (since Fall 1978), where he is now Distinguished Professor of English and Linguistics; Professor of Computer Science (courtesy); Co-Founder, Associate Director, and Charter Fellow, Center for Education and Research in Information Assurance and Security (CERIAS), Founder and Coordinator, Natural Language Processing Laboratory. He has published 17 books and over 200 papers on natural language semantics and its applications, from such soft ones as rhetoric and humor research to such hard ones as linguistic engineering, natural language and information processing, computational humor/social computing, natural language information assurance security, and—most recently—robotic intelligence and communication.
Associate Faculty
Julia M. Taylor, Ph.D., is an Associate Professor in the Department of Computer and Information Technology at Purdue University. She earned her Ph.D. in Computer Science and Engineering in 2008, M.S. in Computer Science in 2004, and B.S. in Computer Science and B. A. in Mathematics in 1999 at the University of Cincinnati,. After a short postdoc at the Cincinnati Children Hospital and Medical Center, she worked as Senior Research Engineer at RiverGlass, Inc. (2008-2011), improving and implementing the Ontological Semantic Technology for an analytics application. She was a Visiting Scholar at Purdue since 2008 and joined CERIAS as a Research Assistant Professor in June 2011. Since January 2012, she has been a tenure-track Assistant Professor of Computer and Information Technology as well as a Fellow of CERIAS. She has published over 35 peer-reviewed papers in artificial intelligence, computational humor, computational semantics, fuzzy logic, information security, and robotic communication and intelligence and serves as a consulting editor for HUMOR: International Journal of Humor Research.
Unal "Zak" Sakoglu, Ph.D., is an Assistant Professor of Computer Engineering in the College of Science and Engineering at the University of Houston, Clear Lake.
Varadraj P. Gurupur, Ph.D., is an Assistant Professor in the Health Management and Informatics Department at University of Central Florida.
Tristan Miller, Ph.D., is Research Scientist at the Austrian Research Institute for Artificial Intelligence. He holds a doctorate in computer science from Technische Universität Darmstadt (Germany), where he is engaged as a Research Scientist in the Ubiquitous Knowledge Processing Lab. He has previously held research and teaching appointments at the German Research Center for Artificial Intelligence (Germany), Griffith University (Australia), and the University of Toronto (Canada). From 2008 to 2011 he worked as a language engineer and business analyst for InQuira, an enterprise knowledge management company subsequently acquired by Oracle. Miller's research interests lie mainly in natural language processing,and more specifically in computational lexical semantics. He has published over two dozen peer-reviewed papers on topics such as information retrieval, automatic summarization, argumentation mining, and computational detection and interpretation of humour. He is also an ardent science popularizer, serving as an advisory panel member or contributor to non-specialist linguistics publications such as Babel: The Language Magazine and Word Ways: The Journal of Recreational Linguistics.
Consultants
Courtney Falk, Ph.D, is the Senior Research Scientist for the Optic Global Threat Intelligence Center. Courtney works on applications of ontologies to information security problems. He earned his Ph.D. in information security from Purdue University. For his dissertation, Courtney applied Ontological Semantics Technology to the problem of detecting malicious phishing emails. Courtney has worked in information security in the government, private, and academic sectors. Courtney's current goals are combining standard machine learning techniques with ontological semantics such as automated knowledge acquisition and text-meaning representation generation.
Gavin Matthews, M.A., is Senior Software Engineer at TuSimple.
Bill DeSmedt has a quarter century's experience architecting the data structures, algorithms, and heuristics that enable computers to reason about targeted subject-matter domains the way humans do, and integrating the resulting knowledge engine with lexicons, parsers, discourse analyzers, and language generators to deliver production-ready Intelligent Conversational Agents. Bill has leveraged those skills in creating MetaLang™: a knowledge-based, language-independent, fully authorable conversational agent technology, which employs state-of the-art natural language processing and knowledge representation capabilities to simulate a variety of personalities, each able to hold up its end of a conversation. Bill brings to this work a strong background in systems design and development for the telecommunications, government, and information services domains. A hands-on linguist, he speaks Russian and German fluently; Italian — not so much. No stranger to the content creation side of things, Bill is a published author with two published novels (Singularity, 2004 and Dualism, 2014) to his credit. He's also written, in his copious spare time, a smattering of journal articles and seminar papers on the more theoretical aspects of knowledge engineering, and a blog on English grammar, usage, and writing style featuring passages from the works of Dan Brown as cautionary examples.
Contact Us
Ontological Semantic Technology Laboratory
JOUR 301A
Commerce, TX 75429-3011