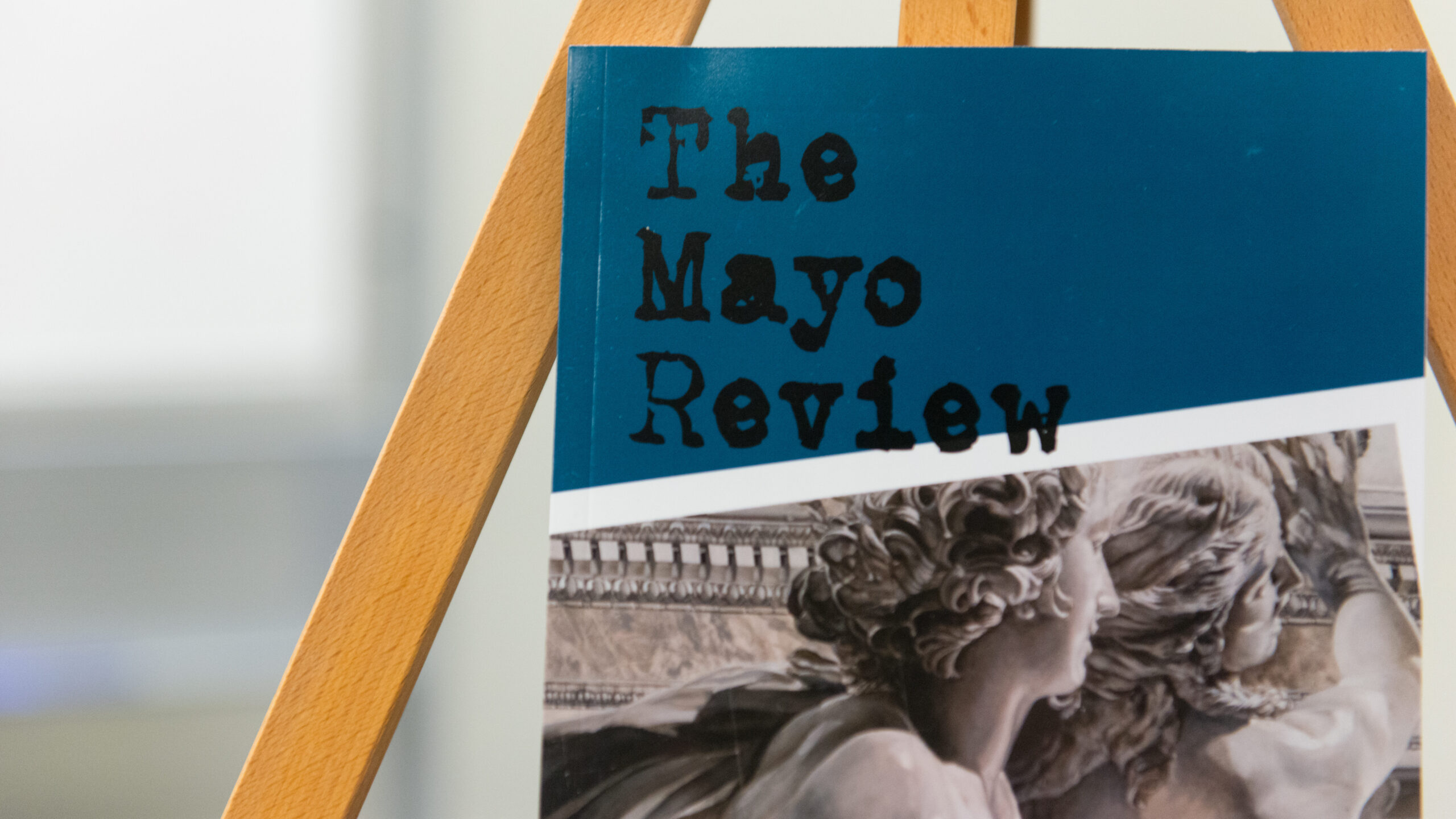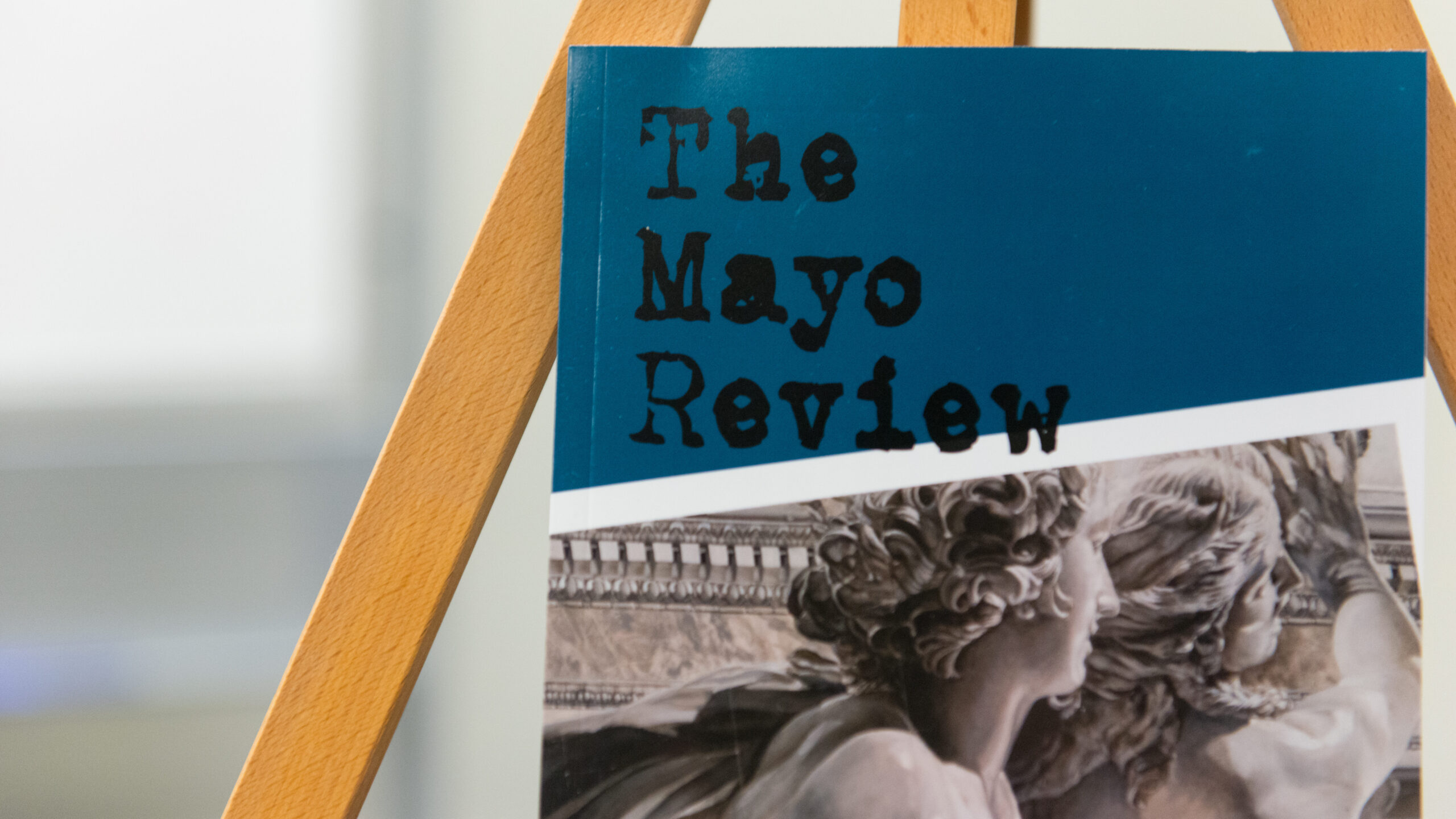 The Mayo Review :: Submission Requirements
Submission Requirements
The Mayo Review will resume accepting submissions in the fall semester 2022.
We are interested in the best, unpublished work in a variety of genres. Please submit no more than five total works for consideration. Each work must not have been published in print or online, including blog posts.
Deadline: The Mayo Review accepts submissions year-round. Any submissions received after the current publishing deadline will be considered for the next year's journal.
Submission Process
Anyone may submit. The journal encourages as wide a submission range as possible, and we look for the "best work" in a variety of genres. Copyright remains in the writers' or artists' names. No money is paid for submissions.
1. Review Genre Requirements
Our journal accepts submissions in fiction, poetry, drama, nonfiction and original artwork. Although you may submit in more than one genre, you may only submit five total works for consideration.
Please send a separate email for entries in each genre (see submission instructions above).
Fiction – Limit of 2000 words. We are open to all styles; most important to us is quality of work. Limit to three submissions.
Poetry – Limit poetry submissions to three poems. Individual poems should fit on one page. Send a query for longer works.
Creative Nonfiction – Limit of 2000 words. We are interested in creative personal essays, memoir, life narratives and lyric essays for publication. We do not publish academic articles.
Visual Art – Limit submissions to five images. Submissions may be any printable representation of an art form you have created–pencil, paint, digital, sculpture, photography, pottery, jewelry etc. All submissions must be sent as JPEG (.jpg) files, and at 300 DPI or at least 1000 pixels wide. Black and white or color art is acceptable for submission.
Drama – Submit up to three short dramatic pieces of one-act length plays. These can include, but are not limited to, one act plays and short screenplays.
The Mayo Review provides one copy to each individual whose work we publish. You may purchase additional copies for $10. Cash can be accepted in person in the department office, or you may send a check or money order to:
The Mayo Review, Editor
Texas A&M University-Commerce
Department of Literature and Languages
P. O. Box 3011
Commerce, TX 75429

Please include return address information with payment.
Queries should be emailed to [email protected].
Please include the following information in your email:
Subject line of e-mail: Mayo Review Query
Your name
Your question(s)
2. Submit Your Work
Submit your work to [email protected] Your email submission must include the following:
Subject line of e-mail: Mayo Review Submission
Your name (as you wish to see it printed in the journal) We will print work under a pseudonym if requested, but we must have your legal name on your submission for copyright purposes.
Your mailing address, telephone number, e-mail address.
The title and genre (poem, short story, nonfiction, drama, or visual art) of each submission. We need the title of each submission for the Table of Contents. Be sure the same title is on each page of the corresponding submission. Also, name the digital file for the corresponding submission using part of or the entire title name.
A short biography (50 – 100 word). We print short biographies of the contributors. Please include a brief biography with your submission. Your biography should include the information you wish to have appeared in the journal and can be written in any style you choose. We reserve the right to edit for length, grammar or mechanics.
Review Process
The Mayo Review has a firm policy of "blind reading" of submissions for acceptance. The blind reading process is administered by the advisor(s) and editor. Names of submitting writers or artists do not appear on submissions. A variety of reviewers read and rank each submission in a multi-week-long process.
Editing of Submissions: We reserve the right to edit obvious typographical or major grammatical errors.
Editorial Board
The Editorial Board consists of A&M-Commerce students advised by faculty of the Department of Literature and Languages. Any AM-Commerce student, graduate or undergraduate, full or part-time, may volunteer to serve as a Student Reader and/or as a member of the Editorial Board for a semester or an academic year. Students are not required to be English majors. The main duties of the Editorial Board consist of: reading submissions or reviewing artwork in the blind review process, making the final selections for publication, preparing the journal for printing and distributing the journal.
Back to menu