Annual Programs and Workshops :: Junior/Senior Honor Band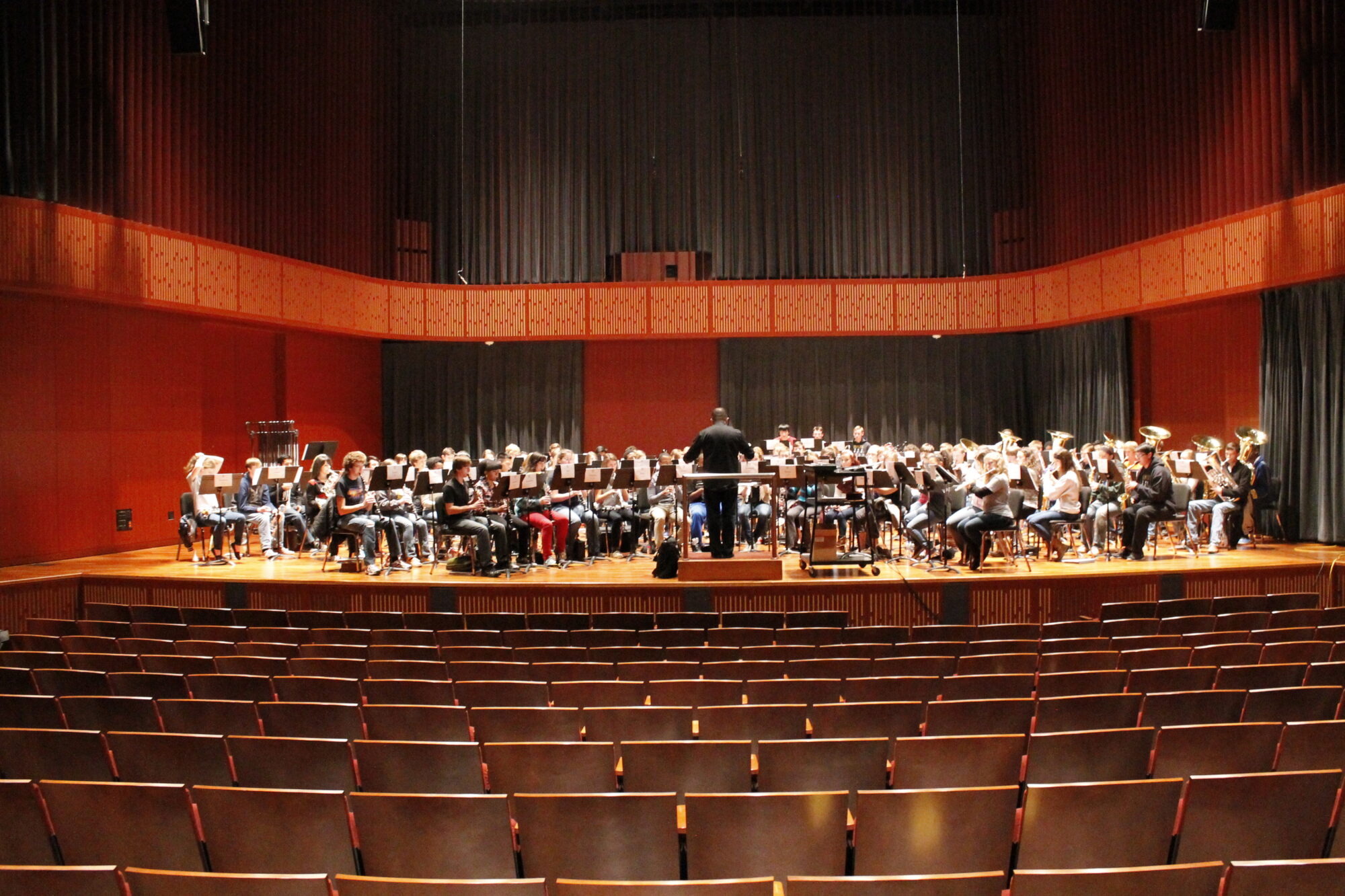 Junior/Senior Honor Band
November 18-19, 2022 (Featuring guest composer Brian Balmages)
Juniors and Seniors are invited to attend the 64th Annual JR/SR Honor Band Featuring Guest Composer Brian Balmages. Director Nominations will open on August 1. Please see the information page for full details!
Back to menu
Annual Programs and Workshops :: Holiday Gala
Holiday Gala
The Department of Music cordially invites you to the Annual Holiday Gala. Featuring the chamber groups and ensembles from all of the studios within the Department, this theatrical showcase of seasonal music has become one of our most attended and enjoyed annual concerts.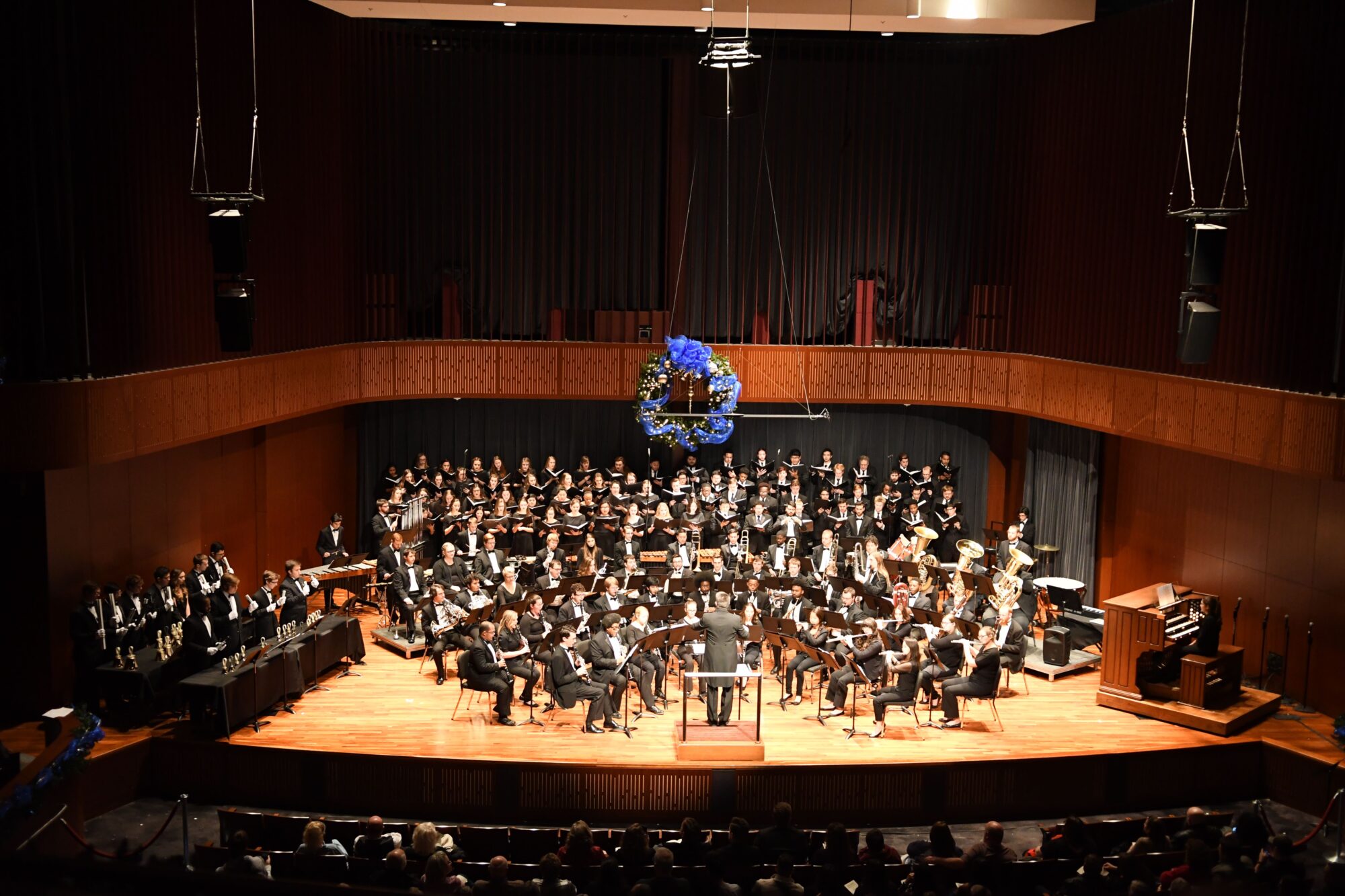 Back to menu
Annual Programs and Workshops :: Clarinet Colloquium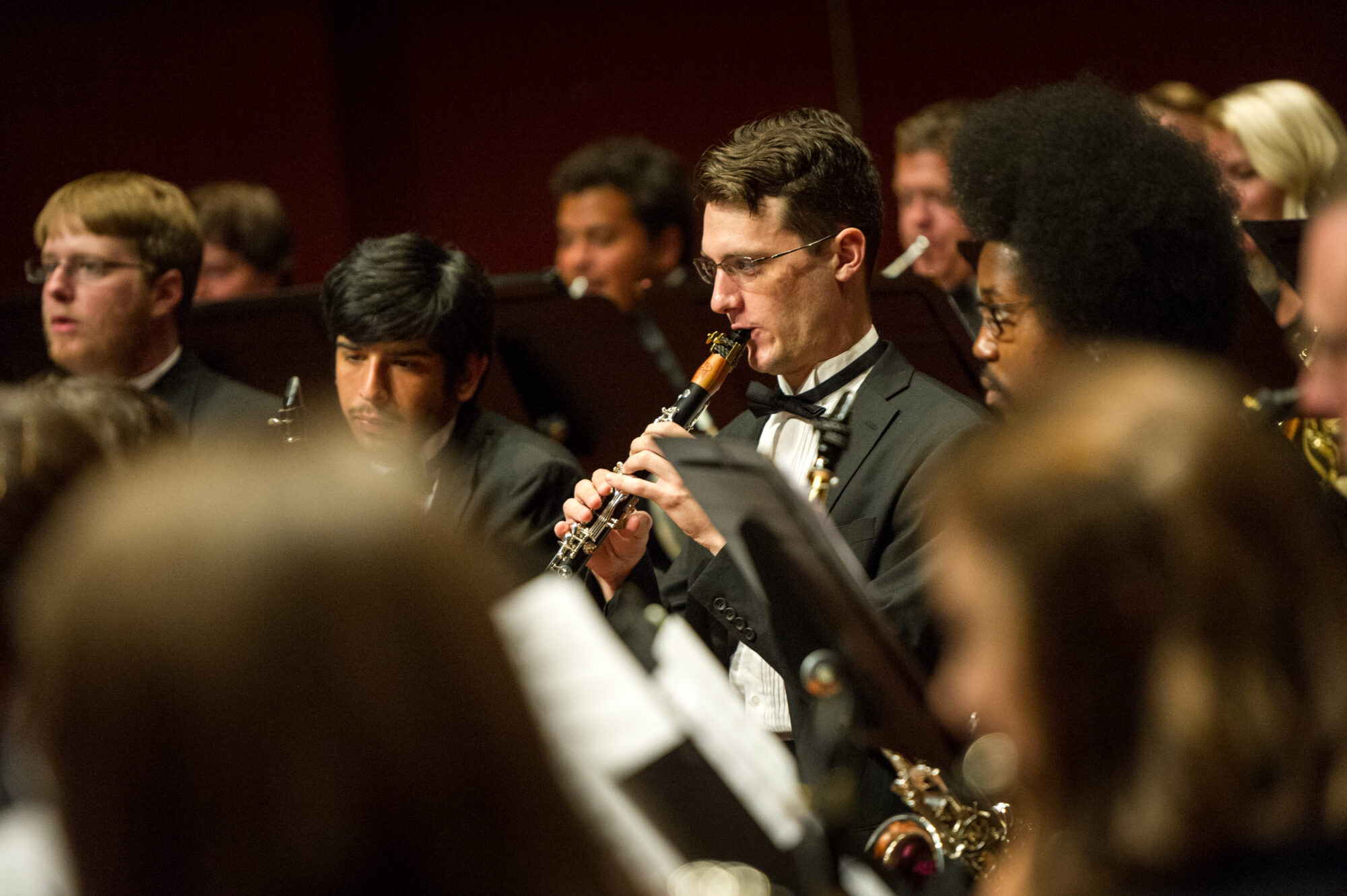 Clarinet Colloquium
Date TBA
Back to menu
Annual Programs and Workshops :: TAMUC/ESTU ALumni band weekend
TAMUC/ETsU ALumni band weekend
Returning Fall 2022
We are looking forward to seeing all our alumni in Fall 2022 for a great weekend of rehearsing, remembering, and rekindling friendships forged on our campus. We hope you will be able to join us and re-engage with our tradition of excellence that you helped create!
More information will be available in the Spring of 2022.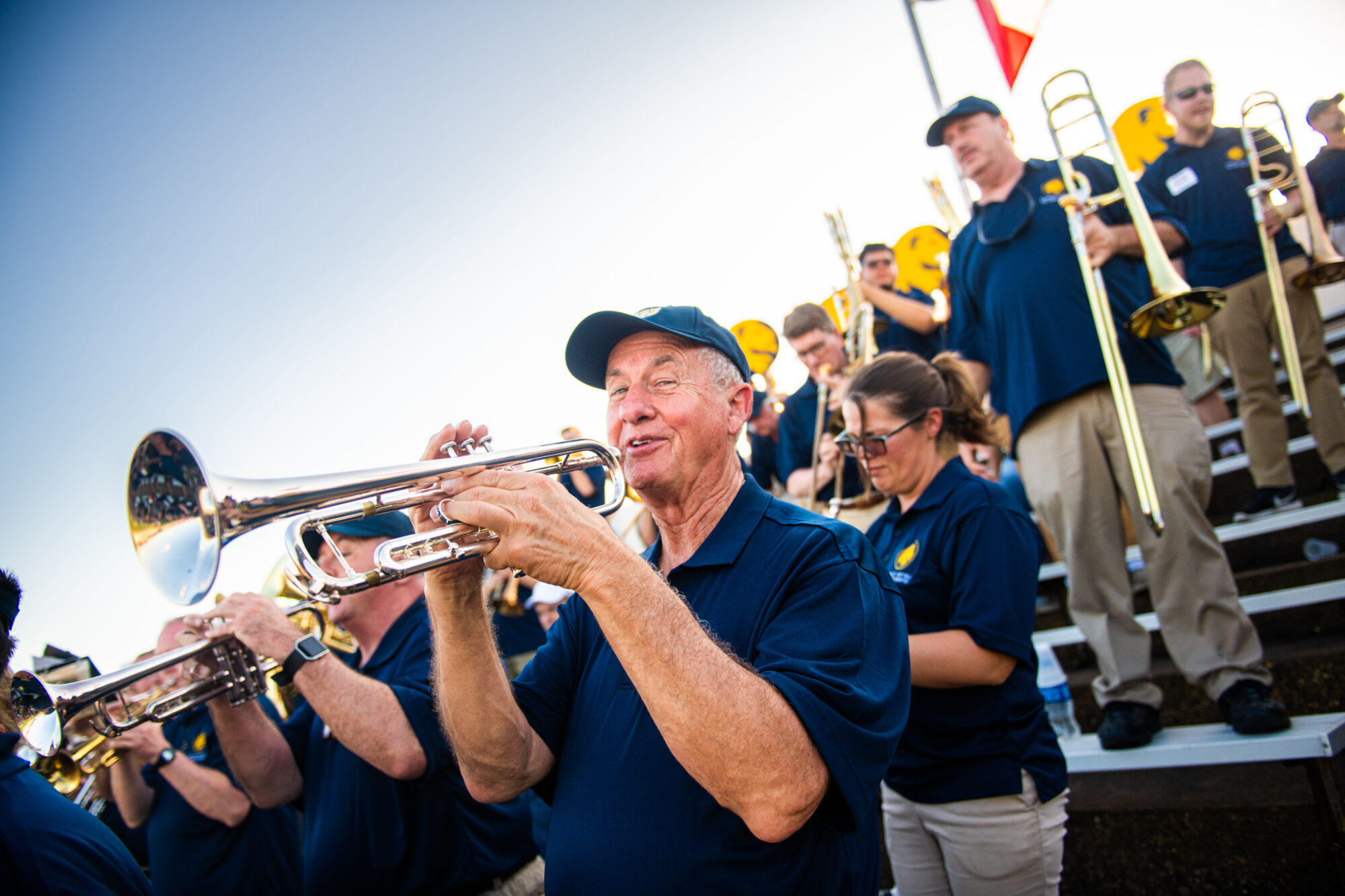 Back to menu
Annual Programs and Workshops :: Opera on the Road
Opera on the Road
There's no need to arrange a field trip for your students to enjoy a musical experience…we will come to you!
The A&M-Commerce Opera Theatre will present an operatic version of the story of Little Red Riding Hood, titled Little Red's Most Unusual Day. Using music by Offenbach and Rossini, John Davies has crafted a delightful, 45-minute performance your students will love.
Booking fees are based on a per-student fee of only $2.00 with a minimum $400.00 per performance. There is no charge for administrators, teachers, or support staff. All we need is a performance space, such as a gymnasium or a cafetorium.
We schedule one performance in the morning and one in the afternoon. Find a cooperating school where we could perform on the same day as yours, and both schools will receive $50 off the booking fee!
For more information, email Music Education Coordinator Darla Meek at [email protected].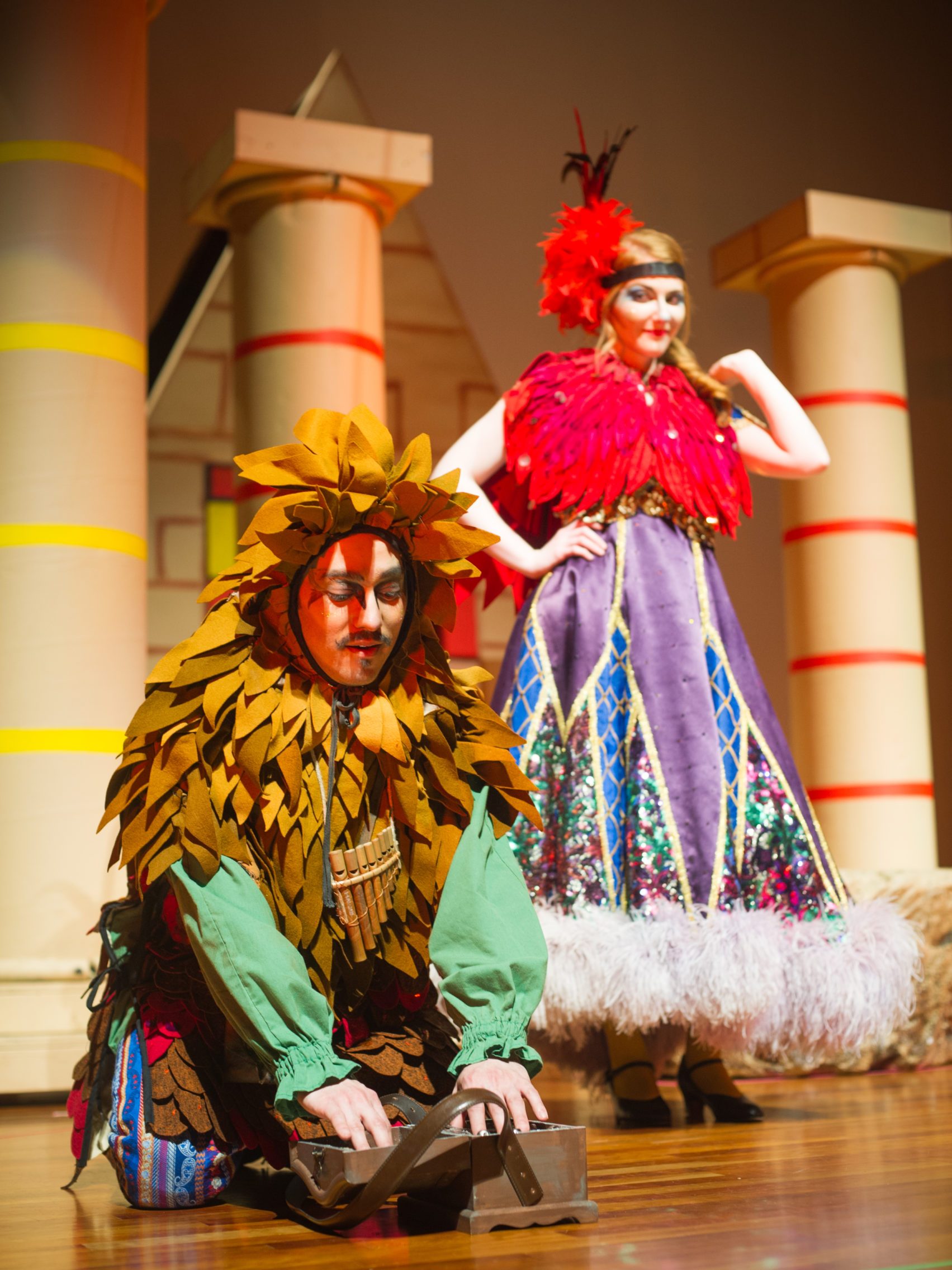 Back to menu
Music (BA) :: Contact Us copied
Contact Us
P.O. Box 3011
Commerce, TX 75429-3011
Back to menu