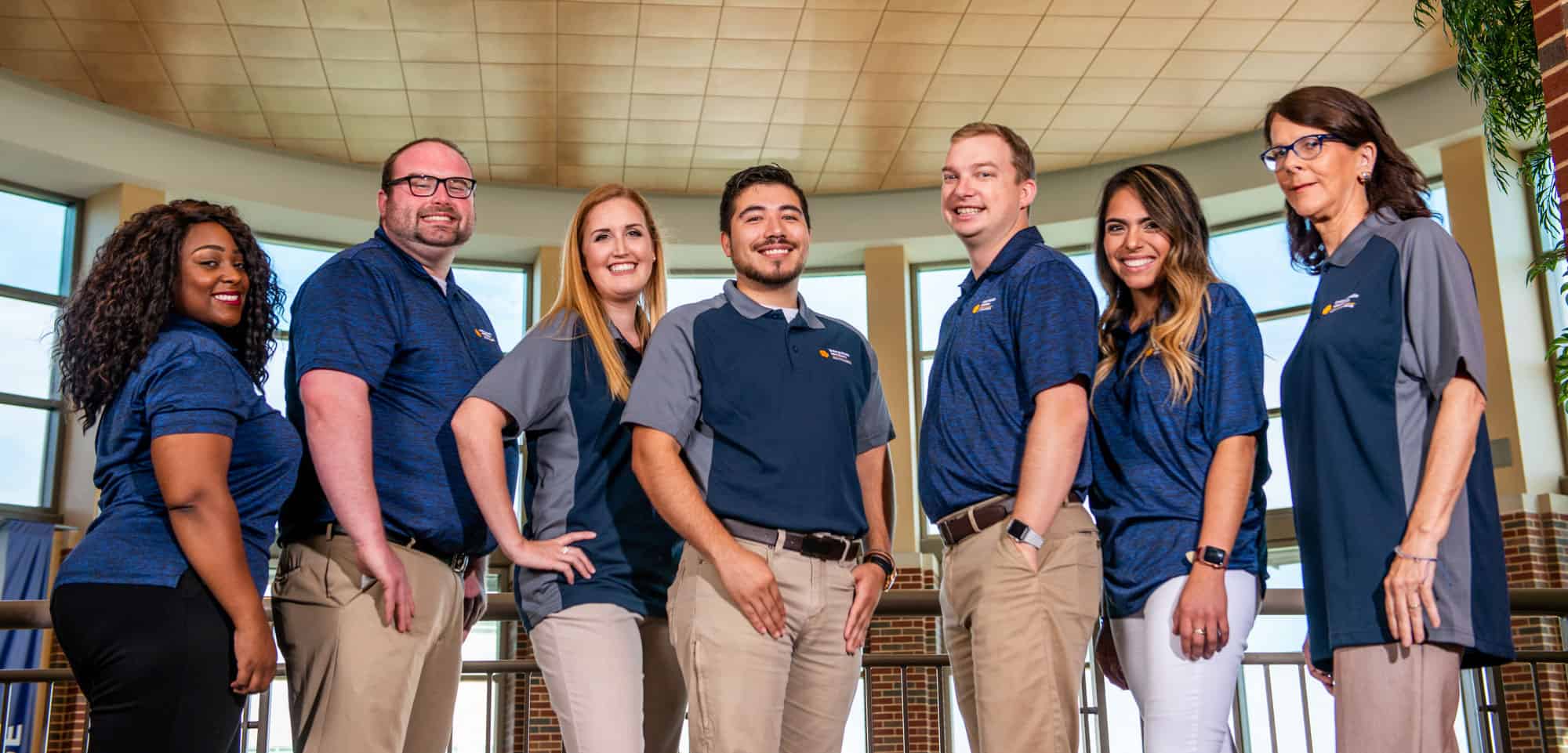 Let Us Help
We are glad that you have chosen A&M-Commerce and can provide you with resources to help you through admissions.
Undergraduate Admissions Counselors
Our counselors are here to help you! If you are interested or just have questions, reach out to us at [email protected]
Undergraduate Admissions Staff
Undergraduate Admissions
PO Box 3011
Commerce, TX 75429-3011
Office of International Programs
Find Your Place on Campus!
We are here to welcome and support you as you begin your journey as a Lion. Select from a variety of campus visits so you and your guests can explore and experience all that A&M-Commerce offers. Take part in our extensive orientation program that helps welcome new students into our university.
Please let us know how we can help you! We are committed to serving you throughout the college selection and transition process.
Registrar's Office Contact Information
Phone: 903.886.5068
Fax: 903.886.5888
[email protected]
Mailing Address
Registrar's Office
Texas A&M University-Commerce
P.O. Box 3011 | Commerce, TX 75429-3011
Staff
Cashier's Office
The Cashier's Office accepts payment for tuition, fees, housing, loans, returned check fees and miscellaneous charges.
Pay By Phone
903.886.5050
Fax: 903.886.5899
Locations
McDowell Administration Building, First Floor Foyer
Cashier Window Hours
Monday-Friday 8 a.m. to 5 p.m.
Saturday* 8 a.m. to 12 p.m.

*Saturday services are limited to certain dates near the start of the fall and spring semesters. Please call to verify our Saturday service.