earn a Degree in the Fast-Growing City of Frisco
Become a Lion in Frisco! Through our partnership with Collin College, you can now earn a bachelor's degree from A&M-Commerce without leaving Collin County. Located along the Shawnee Trail, the Frisco campus features a world-class library and learning center. Experience the Lion community close to your home. You don't have to travel far to benefit from the A&M-Commerce experience. Take the next step toward earning an accredited bachelor's degree. We're here to help.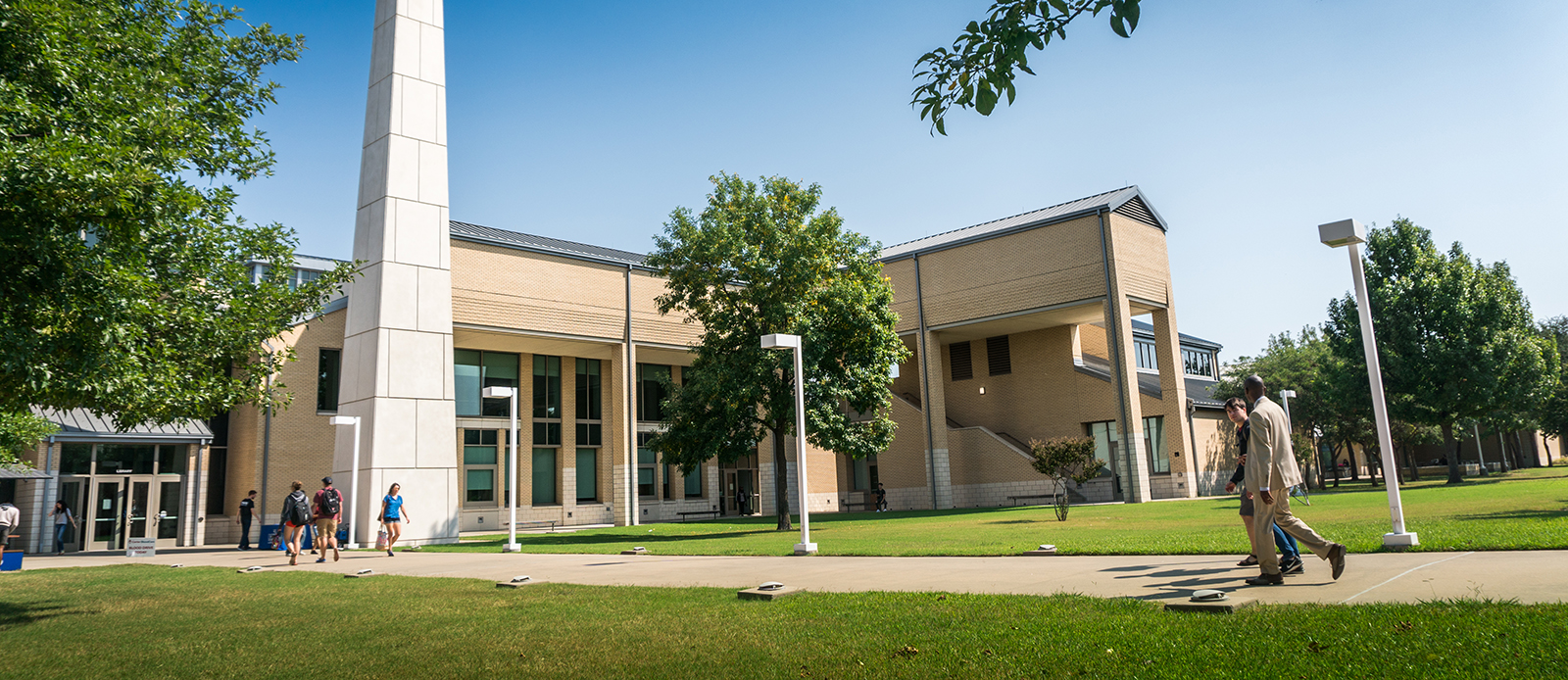 Collin College-Preston ridge :: Explore Our Programs
Explore Our Programs at Frisco
Big Data has become big business, and professionals with the ability to identify opportunity and solve problems from this data are in demand across diverse industries. Prepare for a career as a computer systems analyst, management analyst, business analyst, process analyst, market research analyst, operations research analyst or cyber-security analyst with this STEM degree program.
Where It Is Offered
Commerce, Frisco, Online
Foreign Language
No foreign language credits required
Delivery
Face-To-Face, Fully Online
Total Credit Hours
120 hours
Thesis Requirements
No thesis required
Back to menu
Collin College-Preston Ridge :: Scholarships
Scholarships
As a transfer student, you'll have access to a wide range of scholarships specific to your degree.
Back to menu
Collin College-Preston Ridge :: Classes
Our Classes
We offer undergraduate courses at the junior and senior level for business, social work and agribusiness. Find a course that works with your schedule and lifestyle.
Back to menu
Frequently Asked Questions
Do I need a parking permit for A&M-Commerce at Frisco?
How do I apply for A&M-Commerce at Frisco?
What are the campus hours for Frisco?
Campus Hours
Monday-Friday 6:30 a.m. – 11 p.m.
Saturday 7:00 a.m. – 8:00 p.m.
Sunday 10:00 a.m. – 7:00 p.m.
Administrative Office Hours
Monday-Friday 8:30 a.m. – 5:00 p.m.
Where do I send transcripts for applying to A&M-Commerce at Frisco?
You can send transcripts electronically to [email protected] or mail them to the Office of Undergraduate Admissions at P.O. Box 3011 Commerce, TX 75429-3011.
Collin College-Preston Ridge :: Contact Us
Contact Us
9700 Wade Boulevard
Frisco, TX 75035
Back to menu