Honor College :: Easy Links Giving copied not edited
Back to menu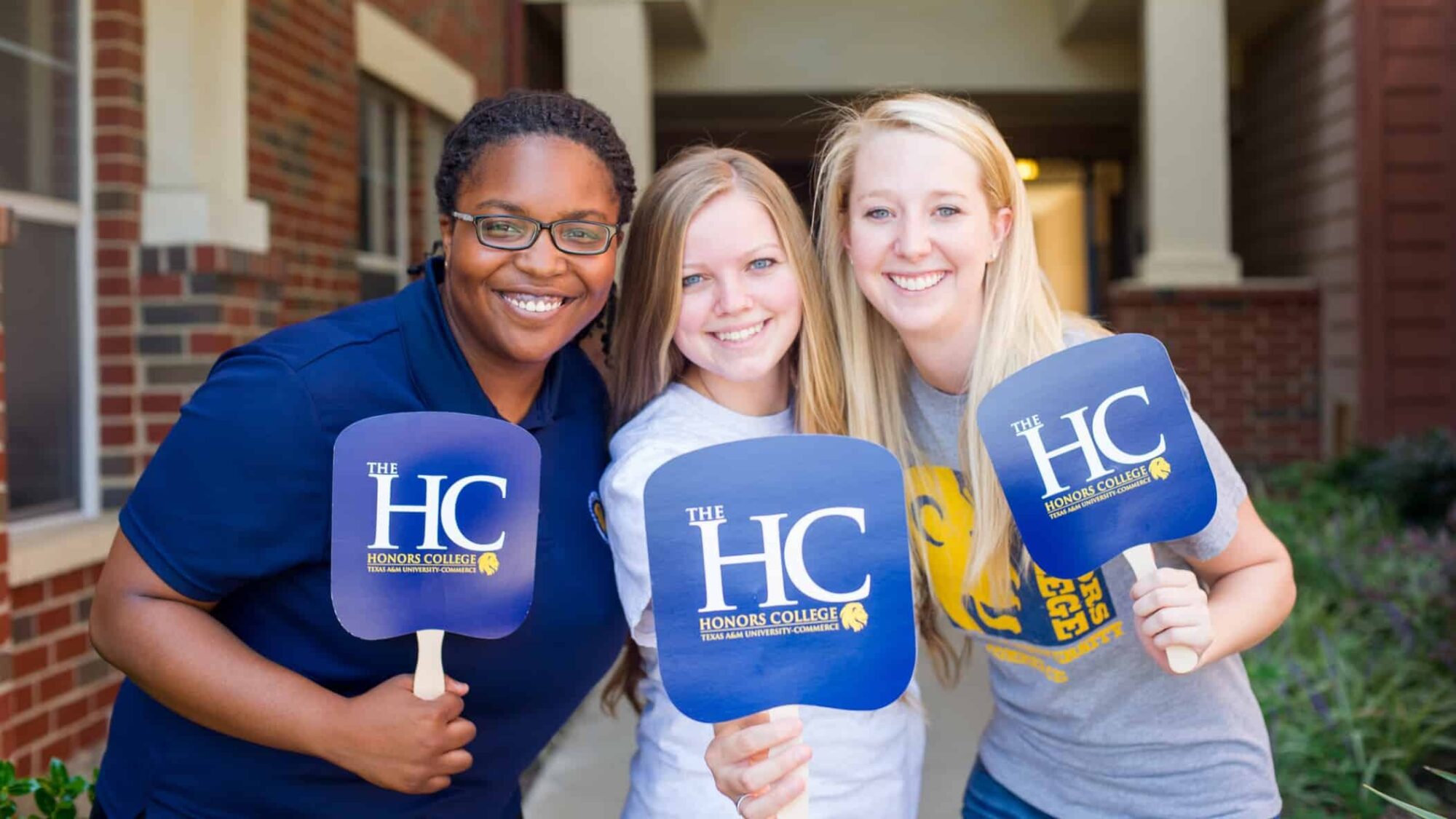 Honor College :: Tabs
Begin Your Honors Experience Today
You can enter the honors program at virtually any point in your college studies and receive many of the same benefits as students in the Honors College.
Honor programs:: Freshman Tab
Honors College
As part of the Honors College, you will experience an interdisciplinary curriculum featuring unique and challenging courses. With small class sizes and personal faculty mentors, you will have the opportunity to conduct high-level research or study abroad as part of your capstone experience. Substantial scholarships can help offset tuition, fees, housing, meals and books. Completing your degree through the Honors College will help you grow your knowledge of leadership and service in an interconnected and dynamic world.
Back to menu
Honor Programs :: Freshman Tab How to Apply
How to Apply
Application and Essay
Complete the Honors College application, which includes an essay.
The essay is scored in terms of creativity, style and grammar/syntax/spelling.
If a student earns an interview, essays can be used to help shape the discussion and provide perspective on interview responses.
Essay prompts can be found within the online application.
Class Rank and Test Scores
Class rank (at the time of application), test scores (composite, not super scores) or test optional recorded lesson, and the essay rating (up to five points) are used to create an application score to determine if you move to the interview stage of the application process
A student must have a total score of 50 or higher to receive an interview. The following guidelines are used:
Section 1: High School Class Rank
If you took both the ACT and SAT, only the higher of the two composite scores will be used in the score calculation.
| | |
| --- | --- |
| Rank | Points |
| 1st or 2nd in Class | 60 |
| Top 1% | 55 |
| Top 5% | 50 |
| Top 10% | 45 |
| Top 15% | 35 |
| Top 20% | 30 |
| Below Top 20% | 0 |
Homeschool applicants will be slotted in the top 10% and must submit test scores.
Students from schools who do not rank must submit test scores.
Section 2: Supplemental Assessment
| | |
| --- | --- |
| SAT or ACT Score | Points |
| 1490+ or 33+ | 30 |
| 1390-1480 or 30-32 | 25 |
| 1270-1380 or 27-29 | 20 |
| 1160-1260 or 24-26 | 15 |
| 1080-1150 or 21-31 | 10 |
| 1070 or 20 or lower | 0 |
Section 3: Essay
Zero to five points to be scored by Honors Council
Test Optional Admission
Although standardized tests may provide useful information concerning an applicant's ability to succeed at the college level, there is sufficient evidence that standardized testing does not reflect the true academic potential for all candidates. The Honors College prides itself on removing barriers for its students once they arrive on campus. A test optional admissions policy allows us to extend this removal of potential barriers to exceptional students who may lack access to resources that would better prepare them for standardized tests.
Qualifying for Interview
All students in the Top 5% of their graduating class will automatically qualify for an interview. They must still complete the Honors College application, including the essay. They must also let us know if they prefer to have their standardized test scores used in the final admission decision. If not, they will need to complete the Test Optional portion of the Honors College application. Note: Home schooled applicants and students from schools with non-standard grading schemes cannot automatically qualify for an interview.
Students ranked beyond the top 5% of their graduating class have two routes to qualifying for an interview.

Option One: Eligibility is determined through a combination of points accumulated based upon class rank %, test scores, and essay score (see matrix below). A student must accumulate a minimum of 50 points to qualify for an interview. Note: Home schooled applicants and students from schools with non-standard grading schemes must submit standardized test scores to be eligible for an interview. Home schooled students will be considered to be in the 10th percentile of their graduating class.
Option Two: Eligibility is determined through a combination of points accumulated based upon class rank %, essay score, and 'recorded lesson.' Details and scoring rubric for the recorded lesson can be found below. Students must obtain a minimum of 50 points to qualify for an interview.
Option Two: Recorded Lesson
Students who choose the test-optional application to the Honors College will be asked to submit a recorded lesson where the student teaches the audience how to do something. This is an opportunity for the student to (a) showcase a skill that they have; (b) demonstrate their persuasive skills; (c) demonstrate organizational skills and (d) demonstrate their creativity. This recording could be a video that you create or a PowerPoint/Prezi that you narrate. The lesson should adhere to the recorded lesson guidelines.
Interview
If you qualify for an interview, you will be invited through your MyLeo mail account, so please check it regularly. You should hear from us within two weeks of receipt of your Honors College application.
In the past, interviews have been conducted primarily on campus. However, due to COVID-19 precautions, interviews may be conducted through an online video platform such as Zoom.
A minimum of two interviewers will be present. Interviews will be rated on the following dimensions:
Application of educational skills
Your goal is to show the interviewers that you're a scholar and that you take your education seriously. You can demonstrate this in a number of ways. Use strong vocabulary, correct syntax, bring in academic concepts to your answers (e.g., reference a book that you've read), tie your responses to previous educational experiences, etc.
Ability to think critically and creatively
Display your ability to 'think on your feet' as opposed to offering trite and hackneyed answers.
Fit with the university and Honors College
We're interested in whether the liberal arts experience we foster within the Honors College appeals to you. Do you want to live and be active on campus? How will you contribute to the Honors community?
Three rounds of decisions will occur. The first round of decisions will be made in early December. The second round will be made in mid-January. The final round will be done at the completion of interviews (approximately mid-March).
The decision panel will include four individuals, including the dean of the Honors College, the director of honors programming, the honors academics coordinator, and the Honors College graduate assistant.
Decisions will be based primarily upon CR%, test scores or test optional recorded lesson, essay score and interview score. However, other information from transcripts may also be used, such as success in dual enrollment courses and AP exams.
Back to menu
Honor College :: Transfer and Current Student Tab
Honors Scholar Program
The Honors Scholar program allows you to reap the benefits of the honors experience and graduate with honors designation. You may take honors courses and complete an honors thesis project to demonstrate a willingness to excel beyond the typical college experience.
Learn more about the Honors Scholar program by contacting [email protected], or download the Honors program application to apply.
Global Scholar Program
Global Scholars are students recognized by the university for their involvement in globally-focused courses and experiences including travel and events. In addition to being eligible for a pool of money dedicated to international or domestic academic travel each year, you will receive distinction and recognition at graduation.
Promotion and advertising of the Global Scholars program began in 2014 through the Freshman Seminar courses. The first Global Scholars were selected in fall 2016. Subsequently, 112 high-caliber students have been recognized and received more than $120,000 in funding to travel with the university.
Global Learner Program
The Global Learner recognition encourages student engagement in global activities and enables distinction and recognition for students who engage in global activities. All students not directly targeted by the existing Quality Enhancement Plan including transfer, sophomore, junior, senior and graduate students are eligible to apply.
This recognition will be awarded upon completion and documentation of a wide range of activities including courses, events and optional research and travel at the discretion of the standing committee of Global Fellows.
Global Fellow Program
The overarching goal of the Global Fellow program is to create and maintain an environment in which achievement of student-learning outcomes is possible. The program encourages faculty and staff engagement in global activities, enables distinction and recognition among faculty and staff for engagement in global activities, and creates and maintains a diversified and multi-disciplinary team with specialized, global experiences and resources.
Back to menu
Back to menu
Honors College::Scholarship
Honors College Scholarship
The Honors College at A&M-Commerce offers up to 100 scholarships to incoming freshmen each fall. Offers range from 50% to 100% of attendance cost, to be assigned at the time of scholarship acceptance. Scholarships are applied toward tuition, fees, room in Honors housing, partial board and a book stipend each semester.
Students receiving the Honors College scholarship must complete 30 hours of Honors curriculum including an approved capstone project. In line with current industry standards and best high-impact practices, our capstone requirements will be determined based on scholarship amount and could include: a) completion of an honors thesis, b) a group study abroad experience, or c) a competitive internship option.
Back to menu
Honor College :: Student Organizations and Involvement Copy copied not edited copied not edited
Student Organizations
Phi Kappa Phi
Phi Kappa Phi is the oldest and most prestigious general honor society in the United States. More than 30,000 students are inducted each year from over 300 colleges and universities across the nation. Texas A&M University-Commerce founded Chapter 322 in 2013 and holds regular induction ceremonies each year.
To join, students must be invited and approved by the chapter president.
Membership can be earned through a multitude of avenues:
Juniors must have completed at least 72 credit hours, with at least 24 semester hours at their current institution, and rank in the top 7.5 percent of their class.
Seniors must have completed at least 90 credit hours, with at least 24 semester hours at their current institution, and rank in the top 10 percent of their class.
Graduate students must have completed at least 18 graduate hours or the equivalent at their institution and rank in the top 10 percent of their class.
Faculty, professional staff and alumni who achieve scholarly distinction may also be eligible.
Invitations for Phi Kappa Phi are distributed every spring semester.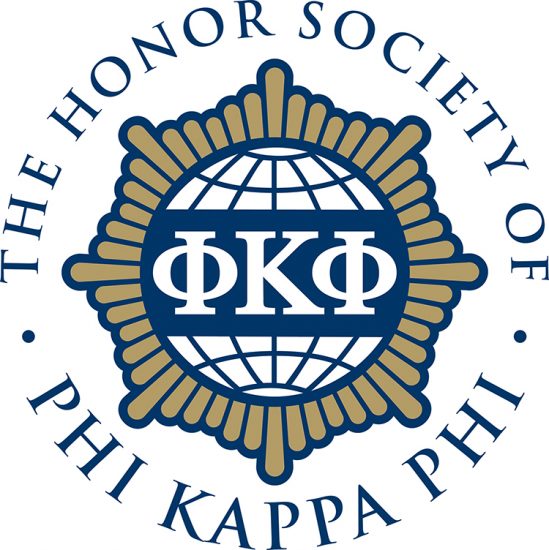 Back to menu
Honor College :: Featured News
News Spotlights
A&M-Commerce Chemistry Student Receives Recognition at Regional Meeting
A&M-Commerce chemistry student Shea Garland received recognition for Outstanding Undergraduate Poster Presentation in Organic Chemistry at the American Chemical Society's recent 2021 Southwest Regional Meeting in Austin, Texas. Garland is an Honors College student pursuing a Bachelor of Science in Chemistry. Dr. Stephen Starnes, associate professor of chemistry at A&M-Commerce, said he is proud of […]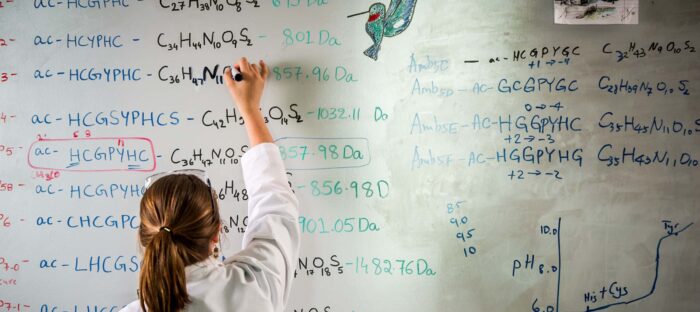 Health and Human Performance Undergrad Selected for Research Funding
The Texas Chapter of the American College of Sports Medicine (TACSM) has selected A&M-Commerce student Taryn Cast to receive an undergraduate Student Research Development Award. The university will receive a $1,000 grant to support Cast's research project, "Physical Fitness of Texas Law Enforcement Cadets." Principal investigators for the study are A&M-Commerce faculty members Michael Oldham, […]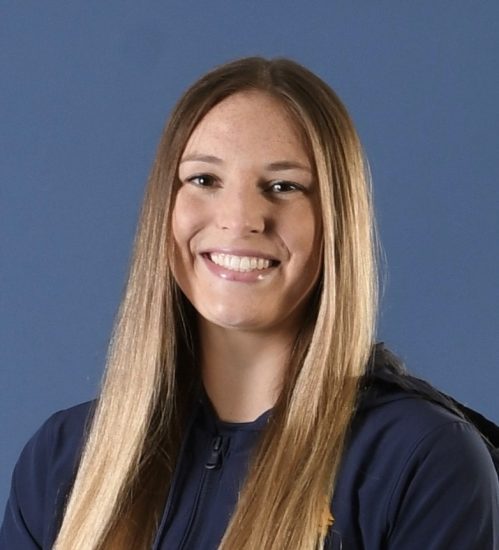 Honors College Student Finds Ingredients for Success at A&M-Commerce
Noah Garcia, an Honors College student at Texas A&M University-Commerce, is cooking up a recipe for success by exploring the history of food with his podcast series, "A Bit About Bites." Noah's passion for culinary arts began at an early age. He originally aspired to be a professional chef, earning a certificate in culinary foundations […]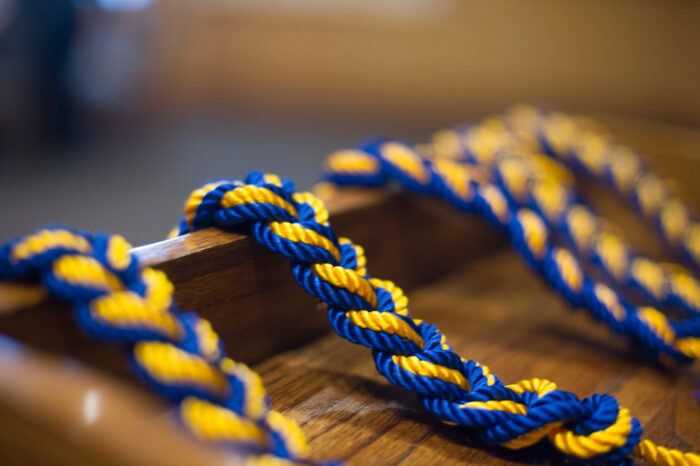 A&M-Commerce Graduate Ahmad Honored with Boe Award
The Great Plains Honors Council has recognized Maleeha Ahmad, a recent graduate of the Honors College at Texas A&M University-Commerce, with the Boe Award. The award showcases honors program students who display outstanding scholarly work. She was nominated by the Honors College for her honors thesis. Ahmad graduated in three years with a bachelor's degree […]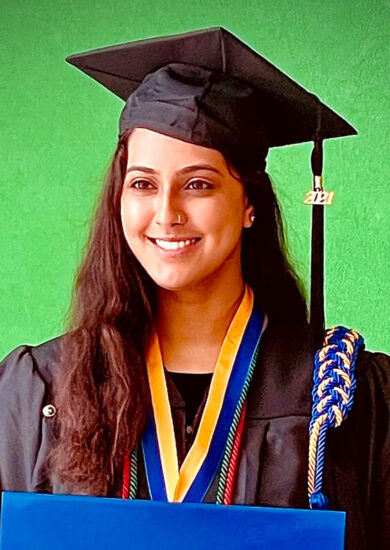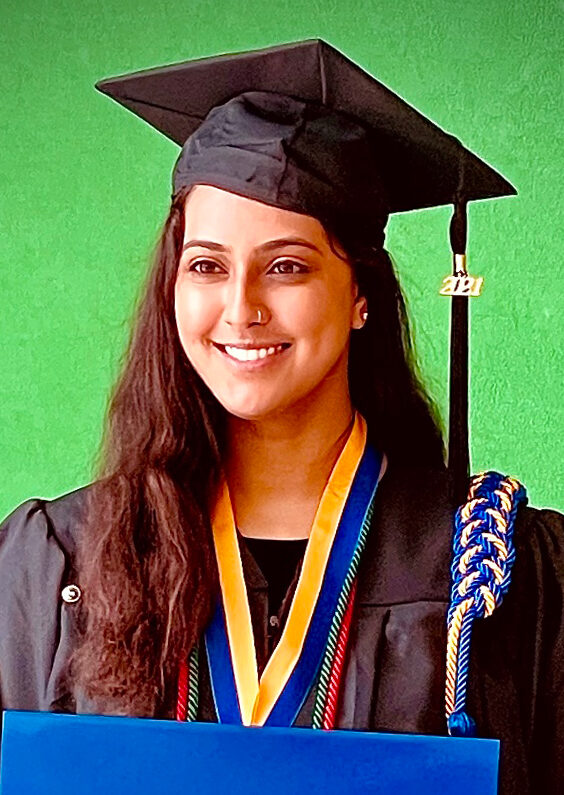 A&M-Commerce student completes incredible art installation at local post office
Texas A&M University-Commerce honors student Emma Anderson recently completed a sizable art installation at the Commerce Post Office, located at 1300 Park Street. The wood design bears the resemblance of a USA Forever Stamp emblazoned with a Lion, the mascot of A&M-Commerce. The entire project, which was part of Anderson's honors thesis, took more than […]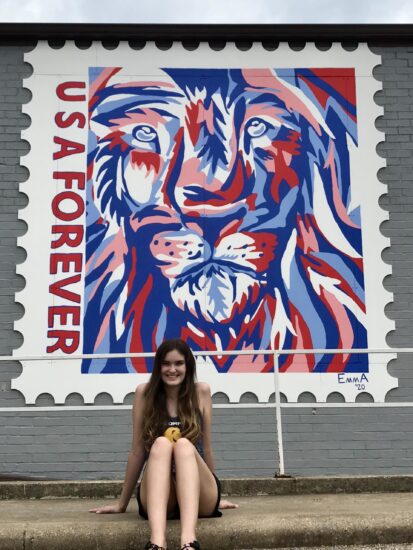 A&M-Commerce Professor Joins Purdue Faculty After 28 Years as a Lion
Dr. Elva A. Resendez, faculty member in the Department of Management and Economics at A&M-Commerce, has accepted a position at Purdue University Fort Wayne (IN). She will assume her new role on August 17. "There's no question about Elva's contributions to our department," said Dr. Alex Williams, interim head of the Department of Management and […]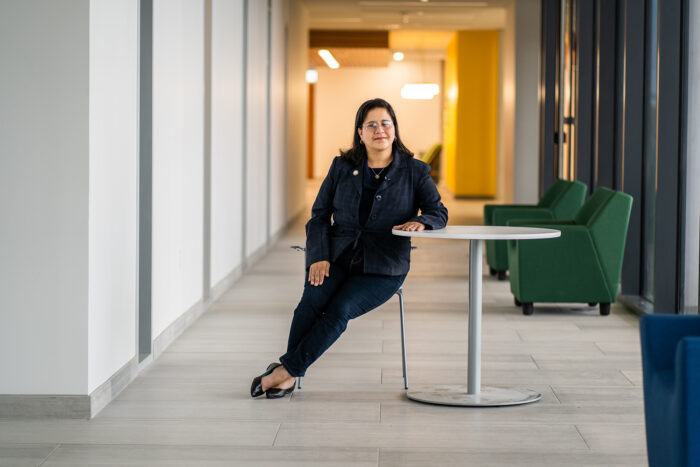 A&M-Commerce student goes for wild ride in unique honors thesis
Who says a thesis needs to be a standard research paper? One student at Texas A&M University-Commerce undertook one of the most unique honors thesis ideas in recent memory, documenting her entire journey from adopting a wild mustang, earning its trust and then excelling in competition. Nicole Glenn is a senior from Pflugerville, Texas in […]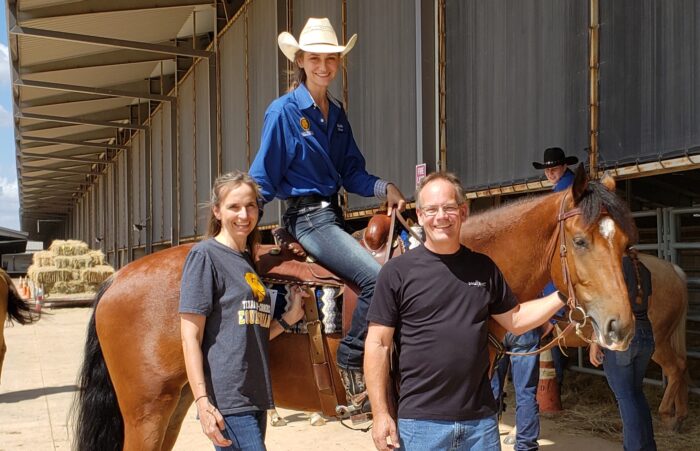 Graduates' Achievements Celebrated at Honors Recognition Ceremony
Graduating seniors from the Honors College and Honors Scholar Program were recently celebrated at the 2019 Honors Recognition Ceremony. The program highlights the impressive academic achievements of those honored. The A&M-Commerce Honors College is a learning community of students who are awarded a four-year full scholarship in exchange for their commitment to meet the challenging […]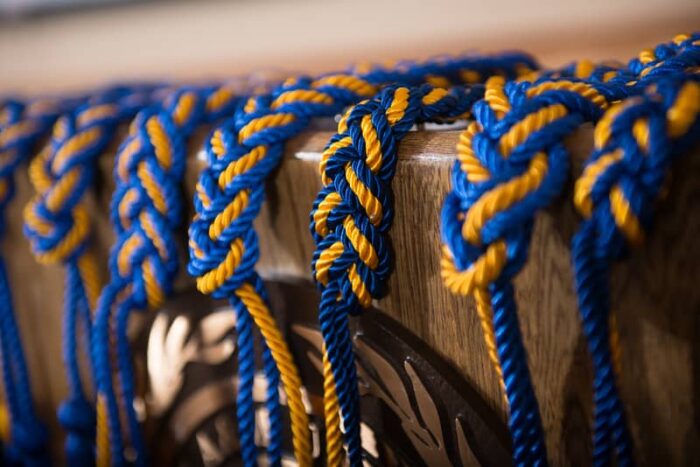 Honors College Student-Athlete Tops Charts in University Programs
There's an age-old stereotype society has placed on athletes, or "jocks" as some would label them, that simultaneous success in sports and academics can't be achieved; that intelligence and athleticism don't go hand-in-hand. We Lions know otherwise. Garrett Blubaugh, a senior linebacker for the Lions, has been a standout on the field throughout his collegiate […]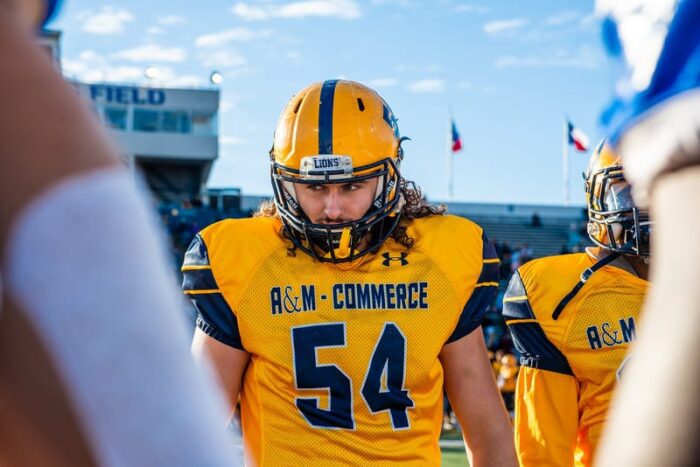 Honors Recognition Ceremony Celebrates Graduating Scholars
The A&M-Commerce Honors College recognized graduating seniors at an Honors Recognition Ceremony held December 7. The ceremony celebrated graduates from the Honors College, Regents Scholar Program and Honors Scholar Program. Dr. Mark Rudin, president of A&M-Commerce, Dr. Raymond Green, dean of the Honors College, and Jennifer Hudson, director of the Regents Scholar Program, presented the […]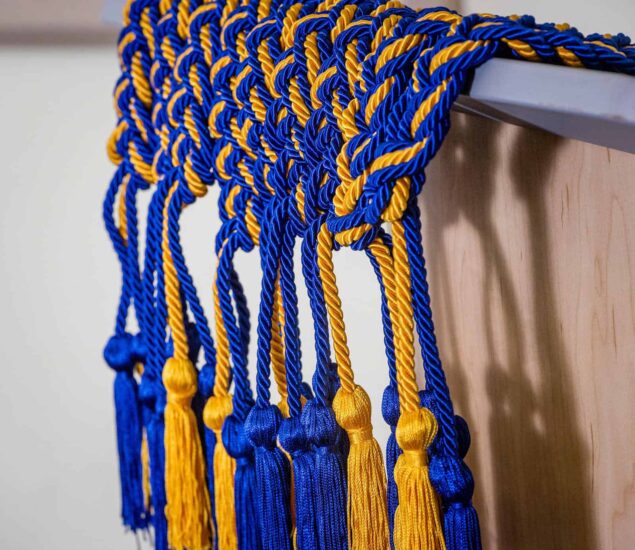 Back to menu
Honor College :: Alumni
Alumni
The Honors College and Regents Scholar program pride ourselves on building a community of scholars whose friendships persist beyond A&M-Commerce. The relationships you build here can last a lifetime.
As an alum of one of our programs, we value you. We strive to keep in touch by newsletters, mixers, and of course, homecoming reunions. Our alumni newsletter is distributed three times yearly in April, August and December. If you haven't received a newsletter, please take a moment to ensure your information is up-to-date with the university's Alumni office.
We would love to hear from you! Send us updates in our alumni private groups on Facebook or contact us at [email protected], [email protected], or 903.468.3001.
Back to menu
Honor College :: Meet our Faculty and Staff
Meet our Department
Back to menu
Honor College :: Contact
Contact Us
P.O. Box 3011
Commerce, TX 75429-3011
Back to menu