Alum Arthur McClearin Receives Maynard Jackson Award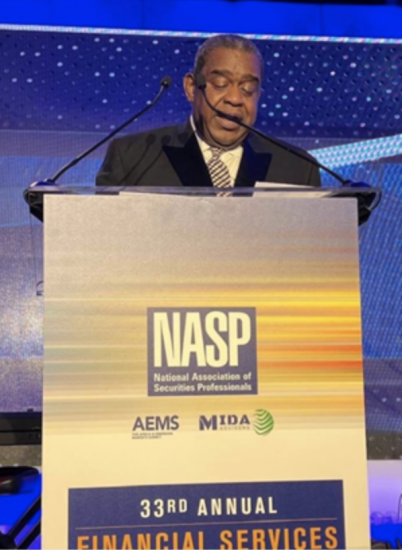 TAMUC Alumnus Arthur McClearin received the Maynard Jackson Award at the 2022 Annual Financial Services Conference in Chicago. The award honors individuals who have made significant achievements and contributed richly to the financial services industry.
McClearin serves as senior managing director of marketing at Siebert Williams Shank & Co, LLC in New York, New York. He graduated from East Texas State University (now A&M-Commerce) in 1972 with a BBA in Business.
The award's namesake, Maynard Jackson, was the first African American mayor in Atlanta, Georgia, and was known for improving business opportunities for African American citizens. Jackson was one of the founders of NASP in 1985.
The financial services conference is hosted by the National Association of Securities Professionals (NASP). NASP helps people of color and women achieve inclusion in the financial services industry.
Learn more about NASP.