A&M-Commerce Department of Nursing Welcomes New Leadership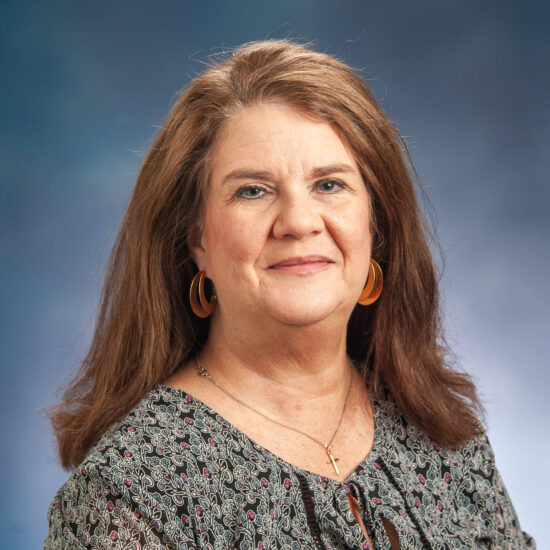 In August, the Department of Nursing at Texas A&M University-Commerce welcomed Dr. Denise Neill as the new department head. Prior to joining A&M-Commerce, Neill served as director of the School of Nursing at Sam Houston State University in Huntsville, Texas.
With additional stops along the way at Southern Arkansas University, Texas A&M University-Texarkana and the University of Houston-Victoria, Neill brings a wealth of experience in building nursing programs from the ground up. She hopes to grow the Department of Nursing at A&M-Commerce, in both size and name recognition, through several initiatives and partnerships.
With her leadership experience and professional involvement at the state and national level, Neill is eager to raise recognition for the A&M-Commerce nursing program and lead the way for other small programs to be actively involved and take leadership roles in education and the nursing profession.
Neill said she plans to revitalize the department's RN to BSN program, and she's already in discussions to partner with Paris Junior College and Dallas College.
"We're looking at some dual enrollment opportunities to help those nurses who started as associate degree nurses and now want to move on to a bachelor's degree," Neill said.
She also seeks to grow the master's degree program as well, and eventually transition to a Doctor of Nursing Practice (DNP) program. Nurses who earn a DNP have completed the highest level of training in the nursing practice.
A challenge for the department is that it only has one enrollment period per year, which Neill said limits growth. "We can't really grow any more in the one enrollment period we have currently, because our classroom sizes are limited," Neill said.
She added that two enrollments per year will increase student numbers in the program, and faculty are supportive of the move.
Neill is also interested in converting to NursingCAS, a centralized application service for nursing programs which allows students to apply for multiple programs at once.
The new department head recently served two years as secretary for the Texas Organization of Baccalaureate and Graduate Nursing Education, and is now conference program chair for the American Association of Colleges of Nursing's Organizational Leaders Network.
Dr. Kimberly McLeod, dean of the College of Education and Human Services said she's glad to have Neill on the team.
"Her experience, passion and network will serve the A&M-Commerce College of Education and Human Services well," McLeod said. "We look forward to expanded growth under her leadership."
Neill earned her undergraduate and graduate degrees at the University of Central Arkansas, and her doctorate from Texas Woman's College. She now lives in Commerce with her husband, Lance, who is a nurse educator at Paris Junior College. While she admits missing some of the conveniences of living in the suburbs of Houston, Neill said she enjoys the pace of a smaller community and the short commute.
"I am excited to be back in North Texas working in The Texas A&M University System again," Neill said. "The challenges of a young and growing program are exciting and I cannot wait to see how this program grows."
Learn more about the nursing program at A&M-Commerce.