University Expanding Downtown Dallas Location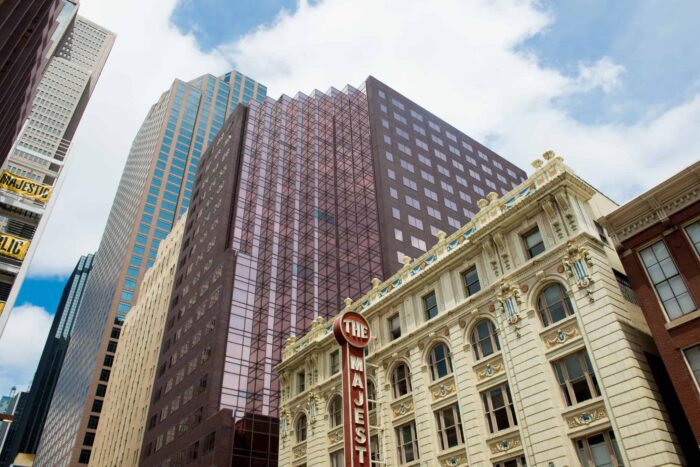 Texas A&M University-Commerce will upgrade its facilities and expand its presence in downtown Dallas beginning in January 2015. The university has leased 42,203 square feet of space at Pacific Place located at 1910 Pacific Ave. The new space is connected by sky bridge to the Universities Center at Dallas.
"The university's expansion of our academic program to Pacific Place is the culmination of our 20-year commitment to serving the educational needs of those who live and work in downtown Dallas. We are proud to be an important part of the vitality that is downtown Dallas," said A&M-Commerce President Dan R. Jones.
One of the first programs to take advantage of the new space will be visual communications, currently housed in the UCD building on Main Street. The new Pacific Avenue location will allow square footage enough for additional programs as well as meeting spaces for alumni events and other university needs in the downtown area.
"Over the last decade, downtown has transformed into a bustling urban center, alive with residents, employees and visitors," said John F. Crawford, president and CEO of Downtown Dallas, Inc. "One of the key next steps in our evolution is growing education opportunities at all levels, and the new Texas A&M University-Commerce location at 1910 Pacific is a significant step forward in this mission. We are thrilled with their desire to grow the system in Dallas, and most grateful for their support of downtown."
The visual communications programs will have over 16,000 square feet of dedicated space to include lecture rooms, open critique space, computer labs, letterpress, silkscreen, and photography studios. Programs offered in the expanded space will include Bachelor of Fine Art with emphasis in art direction, design, new media, and photography and a Master of Fine Art in art with emphasis in visual communication.