A&M-Commerce Hires First-Ever VP for Inclusion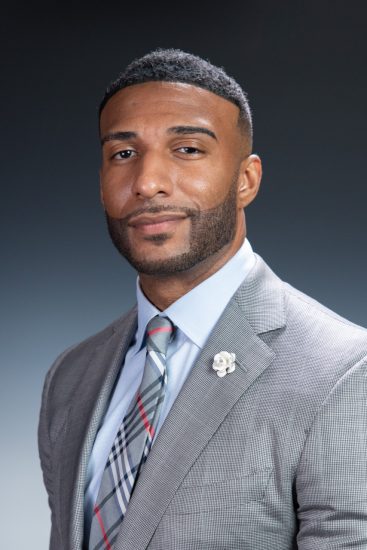 Texas A&M University-Commerce has recently hired Dr. Cephas Archie as the institution's first vice president for inclusion.
The hiring comes after a national search and was announced to the university community on March 1.
Archie comes to A&M-Commerce with more than 15 years of higher education administration experience. He received both a bachelor's and master's degree from Loyola University New Orleans and a doctoral degree in educational leadership from the University of Houston-Clear Lake.
He most recently served as the chief equity officer for the city of Rochester, New York. Before that, he served as the chief diversity officer at the State University of New York at Brockport.
In his duties, Archie will advise University President Mark Rudin and the leadership team on best practices for diversity, equity, inclusion and access. He will also work collaboratively with university constituents to develop a comprehensive strategic plan for diversity, equity and inclusion across the institution.
Archie was born the fourth of six children and grew up in Lake Charles, Louisiana. His mother suffers from Sickle Cell Anemia, a hereditary condition that causes red blood cells to not carry enough oxygen throughout the body, leading to a host of health issues. This caused difficulties for the family when he was growing up.
"It has been a unique experience being able to attain certain milestones of life that other populations have the privilege of taking advantage of every day," Archie said. "My mother instilled in us the values of 'people first.' When growing up in a household of six, it's important to realize that everyone's voice matters."
Archie says that his work both inside and outside of higher education has focused on developing collaborative structures that create a space for all people.
"The work is not just about looking at the ways in which we are distinct and different," Archie said. "We must celebrate our commonalities as well as honor the ways that we are unique."
He says this new position at A&M-Commerce piqued his interest in returning to education. While working for a municipal government during the COVID-19 pandemic and seeing resources stretched thin, he recognized that the education sector plays an important role in advancing equity and opportunities for all.
Archie was impressed with the commitment that A&M-Commerce administration has shown to the work of equity.
"That was important to me because it is possible to be diverse yet exclusive," Archie said. "Diversity alone will not help us attain the goals we are seeking."
He added that he is eager to meet with students, faculty, staff and the larger community to get a sense of what is important and needed at A&M-Commerce in terms of equitable access and inclusion.
President Rudin touted Archie's commitment to creating a space for all to succeed.
"Dr. Archie is poised to be a thought leader and trusted partner for the university," Rudin said. "I look forward to seeing how he expands the culture of inclusivity on our campus.
Archie officially begins his role as vice president for inclusion beginning March 21.