A&M-Commerce Offering New Degree in Sustainable Agriculture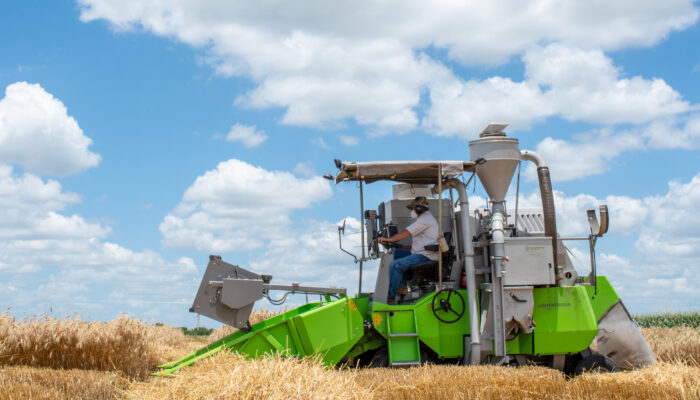 In 2020, Texas A&M University-Commerce received approval from the Texas A&M University System and the Texas Higher Education Coordinating Board to begin offering a Bachelor of Science in Sustainable Agriculture and Food Systems.
This makes A&M-Commerce only the second university in the state of Texas to offer an undergraduate degree in sustainable agriculture.
The degree affords students an opportunity to work hands-on in a variety of settings discovering the processes that keep our food systems running smoothly, and work with people, plants and animals to improve our planet and feed a growing world.
The curriculum for this 120-hour program is varied, with students taking courses in natural resources management, animal science, urban agriculture and agricultural economics, among others. Dr. Bob Williams, professor of agriculture, food and family at A&M-Commerce, stated that programs like these benefit us all in the future.
"We have finite natural resources, and food insecurity is a worldwide issue," Williams said. "This program aims to give students the tools to address these issues while at the same time leaving the planet in good shape for future generations."
The program has already seen interest, with 34 students enrolled in the Introduction to Sustainable Agriculture course during fall 2020.
"I hope that this program will be attractive to not just traditional ag students but those interested in gardening, self-sufficiency and a wide range of topics," Williams said.
To learn more about the B.S. in Sustainable Agriculture and Food Systems, visit the program webpage.