College of Business Offers Rural Economic Development Training Sessions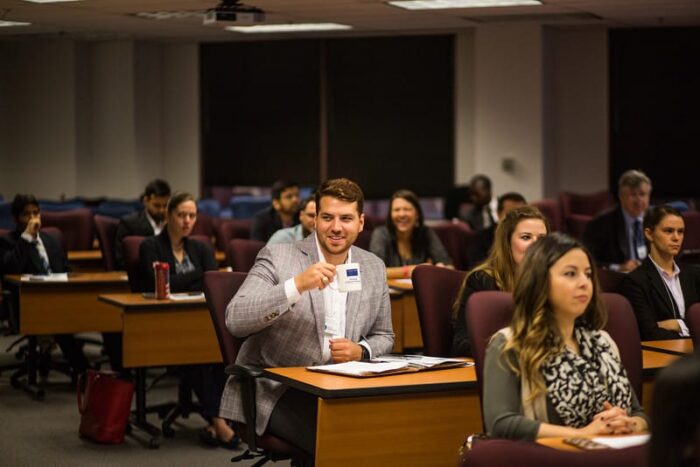 The Texas A&M University-Commerce College of Business will serve as an important resource for rural economic development in Northeast Texas with the help of a grant from the U.S. Department of Agriculture (USDA). The grant will enable the College of Business to conduct a series of free trainings to support workforce and business development throughout the region.
To date, students from Commerce, Sulphur Springs and Cooper ISD have attended public speaking and job search training sessions, and more trainings are planned.
Two training sessions are scheduled for April 11 at A&M-Commerce. A business skills training session will focus on developing revenue forecasts for established businesses. Participants will receive an Excel forecasting model and instruction from Dr. Stanley Holmes, professor of economics and finance at A&M-Commerce. Prior to teaching at A&M-Commerce, Holmes worked as vice president of business development for Oracle Corporation.
The second training session is targeted toward emerging entrepreneurs who have a business idea but need support to develop it into an actual business. The training will feature members of the Paris Small Business Development Corporation and Dr. Guclu Atinc, associate dean of the College of Business.
The College of Business is also hosting the Lions Innovation Showcase on April 11, an annual event where student entrepreneurs present their business ideas. Training session participants will have the opportunity to visit with student entrepreneurs from Lions Innovation Showcase after a networking lunch.
The College of Business looks forward to becoming a valuable regional resource as it grows and improves engagement with businesses, large and small, throughout Northeast Texas. More information and registration links can be found on the Rural Economic Development website or by contacting Dr. Frannie Miller at [email protected] or 903-440-5644.