Hiring International Candidates: Understanding the Process and Leveraging Opportunities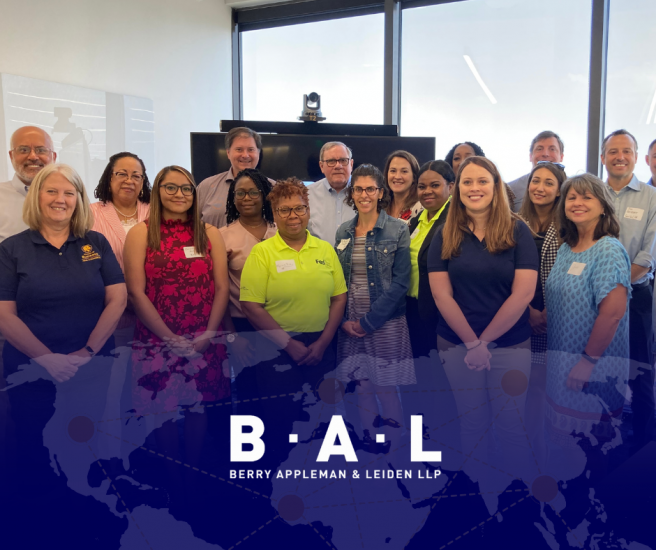 The A&M-Commerce College of Business and the Office of Career Development hosted an event at the university's Dallas site to help local employers better understand the process of hiring international candidates and the opportunities associated with it.
Stephen Parker and Stacey Hubbard of Berry Appleman & Leiden, LLP attended the event to offer insight and education to help employers better understand the international sponsorship process.
The event highlighted the wealth of professional knowledge that international students have and how their employment can contribute to cross-cultural understanding and diversity in the global business environment. During the event, local employers were briefed on curricular practical training (CPT) and optional practical training (OPT) work authorization, as well as long-term visa sponsorship.
Local employers that attended the event also met with members of the College of Business and Career Development to discuss the various opportunities to engage with international candidates in the hiring process. Several international students also attended the event, representing the College of Business' international student body of nearly 800.