Inaugural Accounting Town Hall

On October 28th more than 50 accounting students and 14 faculty attended the first-ever face-to-face College of Business (COB) Accounting Major's town hall. The purpose of the town hall was for students, faculty, and COB advisors to get acquainted post-pandemic, discuss changes to the accounting degree plan, encourage students to prepare for a career in accounting, and give information on internships, graduate school and accounting scholarships.
Faculty announced that for the first time ever, in Spring 2022, A&M-Commerce will be offering accounting classes at the Dallas site and all graduate classes will transition to eight weeks. Students were encouraged to apply for university, COB, and departmental scholarships for the academic 2022-2023 year by January 15th, 2022.
Faculty highlighted the importance of internships in providing real-world experience for career preparedness and exploration. University faculty and staff are dedicated to helping students in their internship and job search through COB Career Development, faculty referrals, virtual and face-to-face career fairs, online job boards, and more.
In 2020, the COB earned the coveted Institute of Management Accountants (IMA) Endorsed Program designation that signifies the program academically prepares students to become Certified Managerial Accountants (CMA). The department, through the IMA, can award up to ten scholarships that provide students IMA membership and free exam study materials for the CMA.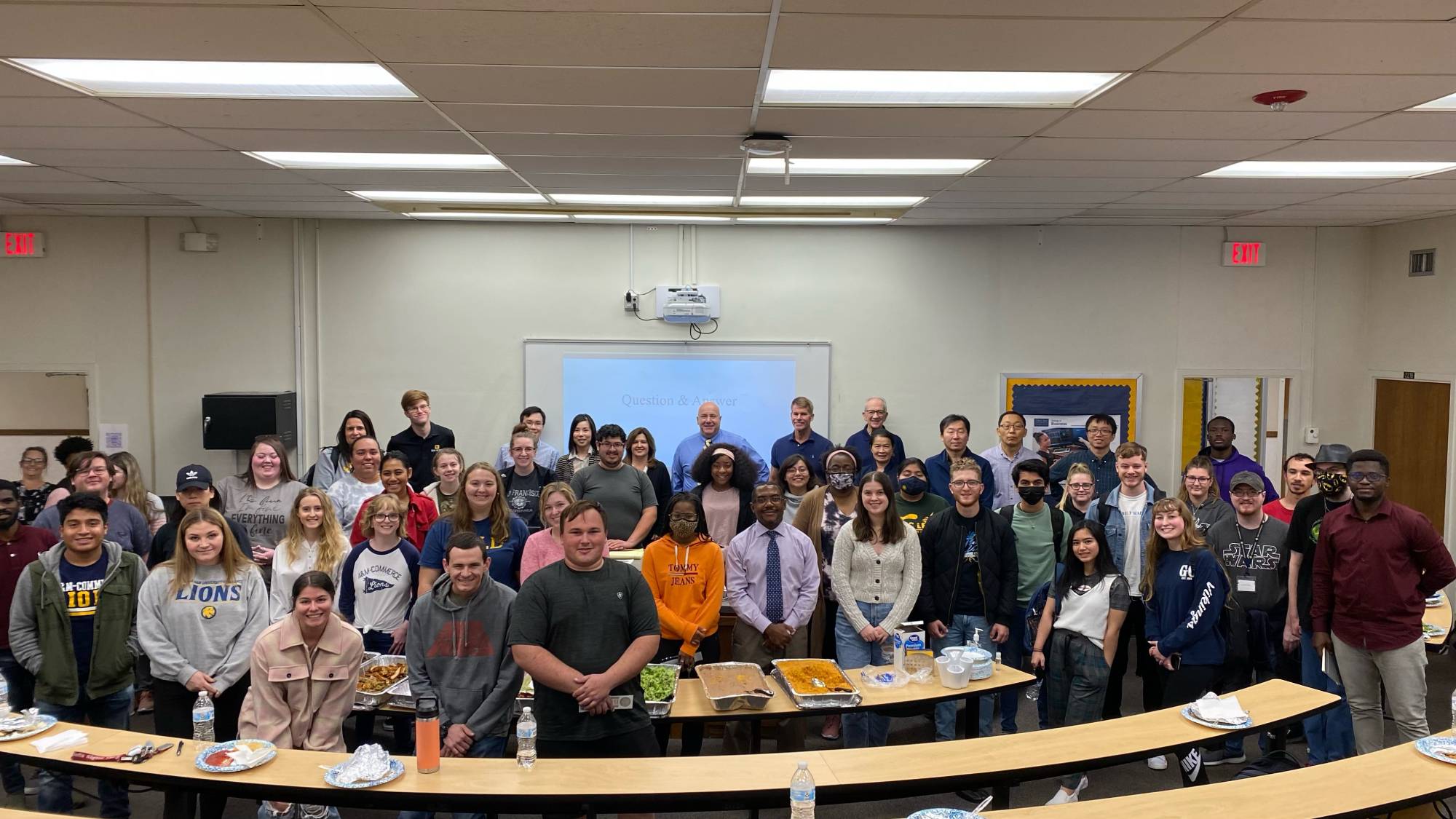 The department shared information about Beta Alpha Psi and the National Association of Black Accountants (NABA); student organizations that promote accounting and finance careers, help students build their professional network, and allow students to get involved in the university community.
Accounting faculty reviewed the Texas State Board of Accountancy education and experience requirements for becoming a Certified Public Accountant in Texas. The presentation culminated with a discussion about the contrasting benefits of pursuing either a Masters of Business Administration or Masters of Science in Accounting and the details of the $1,000 Next Step Senior Scholarship for A&M-Commerce graduates intending to pursue a Master's degree here as well.
Going forward, accounting faculty will conduct an accounting majors' town hall meeting once a semester to foster communication, establish an esprit de corps between faculty and students, and inform students about developments in the field of accounting.