Letter from Dr. Rudin Reaffirming Decision to Move Online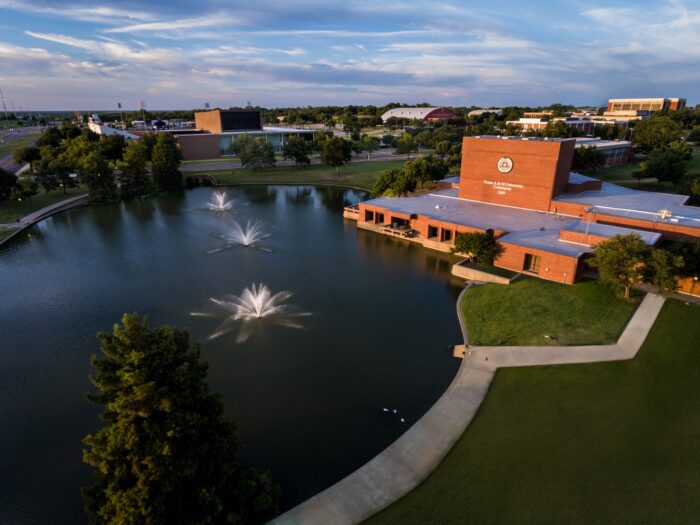 Dear Lion Family:
It goes without saying that the current COVID-19 pandemic has disrupted our society in many different ways. It is also safe to say that it seems the only certainty is that each of us now faces a tremendous amount of uncertainty in our lives. One thing I can say for sure – our university is staying the course and will transition to fully online classes beginning Monday, March 16, 2020, until further notice.
Please be assured that we have received permission to proceed with this course of action from The Texas A&M University System office.
Students of A&M-Commerce, your academic preparation and progression towards your degree is our priority. The University is committed to ensure our students receive what they need from this institution to succeed.
Accordingly, we have asked each of our faculty members and instructors to reach out to their students to ensure this transition to online goes as smoothly as possible. This correspondence will be key, as individual faculty members will choose the specific tools, tasks, and timing of their online courses.
Online courses can be accessed from the myLeo Online learning management system using your CWID and password. For additional information about accessing myLeo Online, students should consult our D2L FAQs. You may also call 877-310-8174 if you have questions.
Faculty and staff, the rest of the university will also be open on Monday, March 16, except for those exceptions outlined in my previous memo to the campus dated Thursday, March 12, 2020 (below). As you return to campus, I encourage you to talk to your supervisor about how your work assignment will be handled in addition to any possible course of action taken to contribute to our success during this time. As we return to work, please be mindful of the individuals who will need to make arrangements for childcare or find alternate work locations since many of the area schools will be extending spring break an additional week. Employees should work closely with their supervisors to find a suitable plan if they are unable to report to campus for work.
Our Human Resources department has developed some frequently asked questions that can help guide you to the most suitable plan for work schedules and leave. If needed, please reach out to Human Resources for guidance as well.
Please note that with direction from the NCAA and the Lone Star Conference, all A&M-Commerce intercollegiate athletics events are canceled through the remainder of the spring semester.
In addition, Governor Gregg Abbott has recently announced the cancellation of all non-essential travel and all international travel for state agencies. This restriction also included state agency-related conferences and a reduction of all non-essential in-person meetings.
As always, we will continue to provide updates on this situation. Official university information will be posted at tamuc.edu in the "Stay Healthy Lions!" section. Please rely on this site as the official word coming from A&M-Commerce, and no other sources.
We will continue to do our best to answer your questions and support your needs. Please email your questions to [email protected] or call 903-468-3091.
Understandably, our Lion Family is diverse. While helping students, please do not forget about your colleagues, both faculty and staff, who may need a hand during this trying time. Let's continue working together as a collective team for the greater good of our university. My hope is that we never lose sight of the personal nature of our mission to educate and prepare the leaders of tomorrow. Together, we can position ourselves to care for and support each other through this challenge.
See you Monday!

Mark Rudin
President