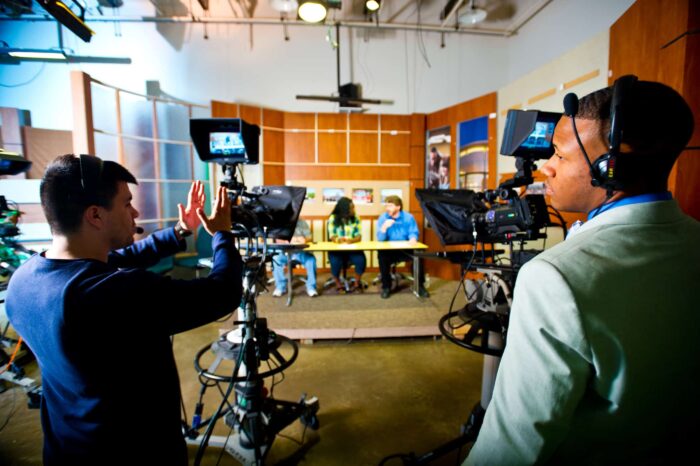 The Texas A&M University-Commerce chapter of the National Broadcasting Society will recognize National News Engagement Day on October 7.
"News Engagement Day is important locally because as professors work to prepare students for media careers, we should help them understand and appreciate the vital role of the media in our society, as watchdogs over our government and as the voice of all citizens," said professor of Mass Media, Communication and Theater Dr. Tony DeMars. "News Engagement Day reminds us of this importance."
Sponsored by the Association for Education in Journalism and Mass Communication, this is the first National News Engagement day. AEJMC is committed to making news engagement a national priority with this event. National News Engagement Day is focused on the importance of a free and independent media in any free society or democracy.
Everyone is encouraged to read, watch, like, Tweet, post, listen, comment or otherwise communicate about the news on this day.
"News Engagement Day is meant to help the community realize that news is still relevant in their lives," said radio-television student and KETR Lions After Dark host Katie Gilbreath. "It is not meant to make them watch the news, but it is meant to make them more aware that the news is all around us and still applicable to our daily lives."
As of now, people in 41 states, Washington D.C. and five other countries have pledged to participate in National News Engagement Day. Engagement activities for individuals and groups can be found at www.pinterest.com/aejmc. Individuals can also participate in the engagement process via social media by using #NewsEngagementDay in their posts.
For more information visit National News Engagement Day or contact Dr. DeMars at [email protected].