QEP Recognizes Distinguished Global Fellows & Global Fellows at Fall Assembly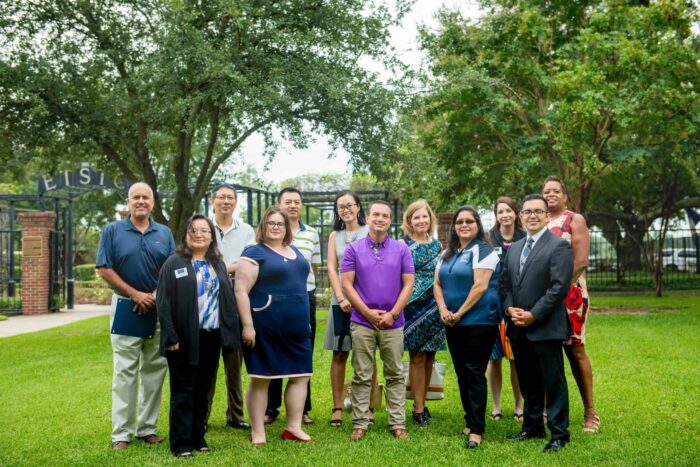 The Quality Enhancement Plan (QEP) of Texas A&M University – Commerce recognized its new Distinguished Global Fellows and Global fellows at the 2017 fall assembly. The Global Fellows program was established to enhance students' global learning opportunities and to create a university environment that prepares students for an interconnected world. Following a review of submitted applications by the QEP committee, the following faculty/staff members were named fall semester Global Fellows: Distinguished Global Fellows:
Juan Araujo
Amy Corp
Quynh Dang
Rebecca Dibbs
Kriss Kemp-Graham
Gilbert Hernandez
Maria Lamarque
Maryfrances Miller
Jacqueline Riley
Robert Rodriguez
Jiaming Sun
Yvonne Villanueva-Russell
Global Fellows
:
Brian Brumley
Mario Hayek
Angela Owens
Zhi Pei
Elva Resendez
Jiaming Sun
Ruiliang Yan
Ya-Ting Yang
Each recipient received was given a certificate and a medallion having in recognition of their efforts to enhance students' global competence. "Every semester a large number of faculty and staff apply for the program. This shows how engaged we are in preparing students for life in interconnected world after college," said Olatundun Modile, Graduate Research Assistant Quality Enhancement Plan. The fall 2017 cohort includes the very first group of 12 Distinguished Global Fellows to be recognized since the university's QEP was approved. These Faculty/Staff members earned the Distinguished Global Fellow honor for their continuous support of and commitment to the implementation of the QEP goals. To learn more about this program and many more, please visit the QEP
homepage
or email the QEP committee at
[email protected]
.