TAMUC Health and Human Performance Grads Receive Recognition
The American Kinesiology Association (AKA) recognized recent A&M-Commerce graduates Belinda Sanchez and Mikaela Green in the 2021 AKA National Scholar Awards competition. The awards recognize academic excellence, encourage professional competence, and promote kinesiology and related fields.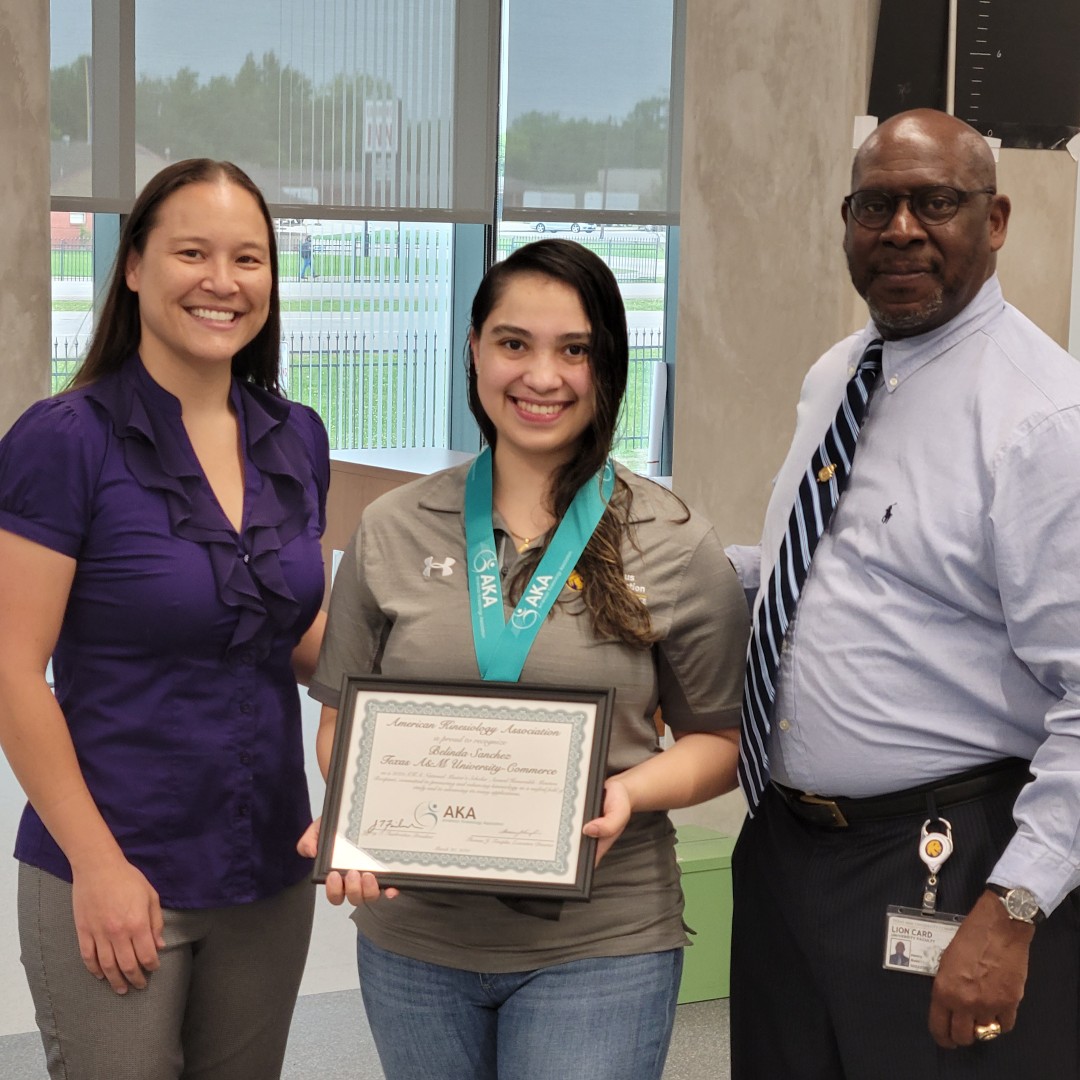 Sanchez—who recently graduated with a Master of Science in Health, Kinesiology and Sports Studies with a concentration in exercise science— received honorable mention in the AKA Master's Scholar Award competition. She recently began as a research associate at the Institute for Exercise and Environmental Medicine in Dallas.
Green is a recipient of the AKA Undergraduate Scholar Award. She recently graduated magna cum laude with a Bachelor of Science in Kinesiology and Sports Studies, concentrating in human performance. Learn more about the AKA National Scholar Awards.