Third Annual Quality Day for Faculty and Staff to be Held November 12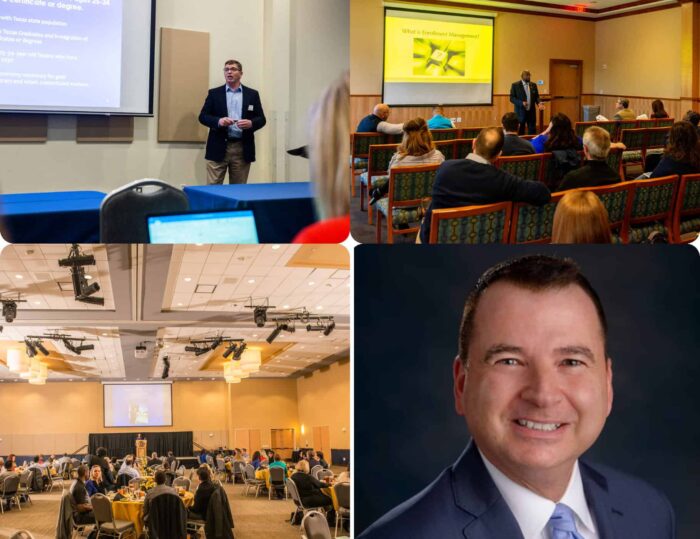 Mark your calendars for the third annual Quality Day on November 12. Quality Day is an annual event for faculty and staff, hosted by the Department of Institutional Effectiveness and Research. The purpose is to provide training and initiate conversations about planning for quality in university academic programs and support services.
Morning events are open to all faculty and staff. The opening session will feature keynote speaker Dr. Timothy Renick. Renick is vice president for enrollment management and student success, vice provost, and professor of religious studies at Georgia State University. The keynote address will focus on the use of data and analysis to eliminate equity gaps in student success.
According to an EdSurge article, "…Renick has overseen some of the country's fastest-improving graduation rates while wiping out achievement gaps based on students' race, ethnicity and income." He was awarded the prestigious McGraw Prize in Education for 2018.
Following Renick's keynote speech, breakout sessions will feature faculty and staff who will share their experiences with current assessment and continuous improvement work at the university. Faculty and staff who are interested in student success initiatives, student retention and completion, strategic planning, and using data and assessment to improve quality are encouraged to attend the breakout sessions.
Morning schedule (open to all faculty and staff):
Place: Rayburn Student Center – Conference Rooms
8:30-9:00 Refreshments
9:00-10:15 Opening session w/ keynote speaker
10:30-11:45 Breakout sessions – schedule to be determined
University "IE Authors" – faculty and staff designated to coordinate assessment efforts on behalf of the programs or units they represent – are invited to attend an appreciation lunch and afternoon workshops on the topics of curriculum and strategic goal mapping.
Registration for Quality Day will open on October 3. You may view the registration form on the IER events web page when registration opens. For more information, contact [email protected] or 903-886-5935.