USDA Grant Awarded to School of Agriculture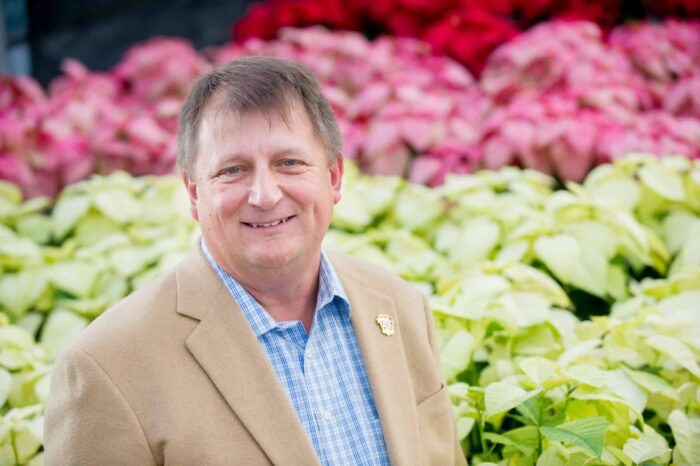 Dr. Derald Harp, professor in the School of Agriculture, was awarded $92,966 in support of his research entitled, "Systematic Strategies to Manage Crape Myrtle Bark Scale, An Emerging Exotic Pest" by the USDA National Institute of Food and Agriculture. The grant funding will extend through the Spring of 2021.
"This grant helps us identify effective measures to control crape myrtle bark scale while remaining cognizant of and minimizing effects on the environment and beneficial insect species, especially bees. We're proud to be part of a team solving an important problem for the landscape and nursery industry," said Dr. Harp. Grant funding will support the development of approximately one acre of university land that will be dedicated to the evaluation of various control methods for crape myrtle bark scale.
The A&M–Commerce School of Agriculture is a key member of a research team that includes researchers and extension personnel from Texas A&M University, Texas A&M AgriLife Extension, Texas A&M AgriLife Research, Louisiana State University, Auburn University, University of Florida, and the University of Arkansas.
A summary of the overall project can be found at http://alturl.com/qtzne.