Virginia and Harry Fullwood Establish The Fullwood Family Professorship of Accounting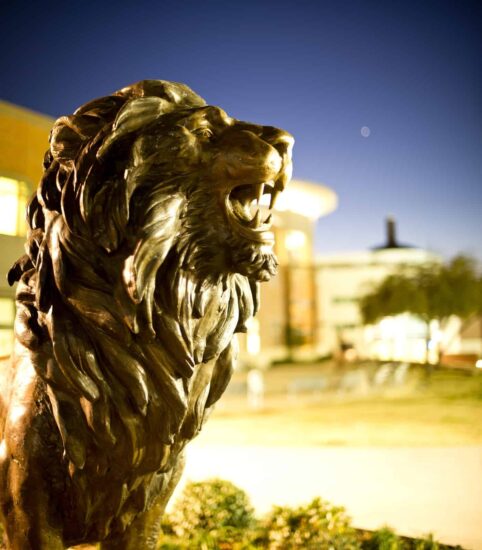 Professor Virginia Fullwood and former faculty member Dr. Harry Fullwood have graciously donated $100,000 to establish an Endowed Professorship in Accounting.
The Fullwood Family Professorship of Accounting will be the first fully funded professorship established specifically for the Accounting Department. The professor holding the endowment will be recognized as The Fullwood Family Professor of Accounting.
"We seek faculty endowments to attract remarkable professors because we need them here to develop the students that are entrusted to us, so that they too can have the educational foundation required to effectively build the lives of their dreams," said Provost and Vice President for Academic Affairs Dr. Adolfo Benavides. "Through this endowment, Professor Fullwood is creating a lasting legacy that will transform lives and help shape the College of Business at Texas A&M University-Commerce forever."
Professors holding endowed positions receive an annual amount applied toward salary and/or related research, library and travel expenses. These positions are considered to be a prestigious recognition for highly regarded faculty members.
"This university is fortunate to have faculty members who embrace endowed professorships as adding value to the students learning experience at A&M-Commerce," said Vice President of Advancement Randy VanDeven.
As an Association to Advance Collegiate Schools of Business (AACSB) accredited university, A&M-Commerce competes with the top business schools in the country for accounting professors. The professorship will help the College of Business retain and recruit top professors in accounting.
"Less than five percent of the world's business schools are accredited by AACSB, the premier accrediting body in business education, and we are proud to have been one of these schools since 1975," said Dean of the College of Business Dr. John Humphreys. "As a result, though, we have to compete with some very elite schools to recruit and retain the highest quality faculty possible, and having endowed positions is crucial for us in that quest."
For more information, visit the Department of Accounting.