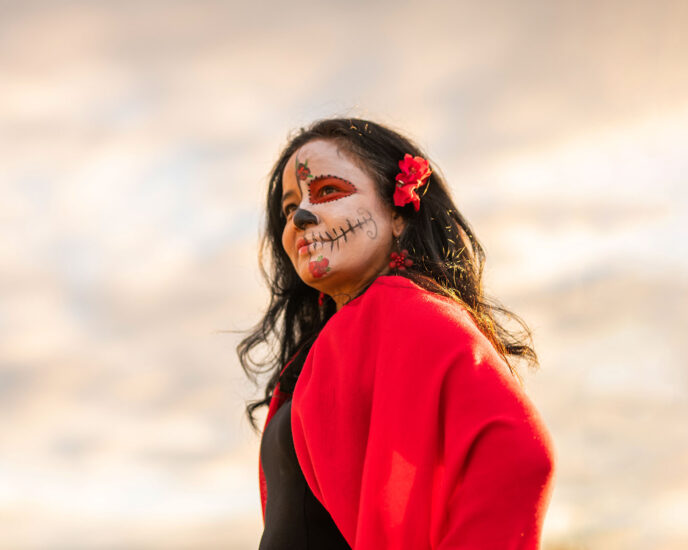 As a proud first-generation college student, I love to serve as an inspiration for other first-generation students!
Aminta Fuentes
Ask Me Specialist
Enrollment Management Division
Office
The Welcome Center Lobby
Aminta Fuentes holds the historical distinction as the first student to earn the minor in Latin-American Studies at A&M-Commerce. She is bilingual in English and Spanish, and she proudly tells everyone that she is a first-generation college student who owes her success to hard work, mentorship, her family, her community and Texas A&M University-Commerce.
How I Can Help You?
My job is to welcome prospective students, incoming students, current students, families and guests to our university. In a positive, friendly manner, I provide solution-focused responses and share helpful resources with our potential students. I assist our guests in both English and Spanish, my native language.
A Conversation with Aminta
What motivates you in your role as an Ask Me Specialist?
As a non-traditional, first-generation student, I remember feeling a sense of fear and intimidation as I began my own college career. That's why I am passionate about assisting students and helping them feel welcome and at ease as they embark on their college careers. It's important to me that families and students are treated with dignity and cultural awareness.
What do you like most about your career?
I love to personally interact with all potential students and their families because it allows me to connect with those who need assistance or are unfamiliar with the process of starting their educational journey. I enjoy helping, especially if it is to improve other people's lives, either academically or professionally. I think of every student as a close family member, and I am happy to introduce them to our university's available resources so they can envision themselves with a successful future.
Tell us a little about yourself.
I was born and raised in the Central American country of Panama. I came to the United States at age 25 when I married my wonderful husband, Dr. Fred Fuentes. When I first arrived in the U.S., I spoke very little English. I wanted to be a role model for my family, so I signed up for classes and began my higher education journey. After graduating from Paris Junior College, I earned my bachelor's degree from A&M-Commerce. As a proud first-generation college student, I love to serve as an inspiration for other first-generation students! Fred and I have four children: Devien Malik, Belén Alexis and our precious twins, Ariana Rose and Ayden Blair. We also have an old and relaxed Beagle dog named Sandy.
Educational Background
Bachelor of Arts in Liberal Studies, Texas A&M University-Commerce, 2017
Associate degree, Paris Junior College, 2013
Awards and Honors
Phyllis Talbot and Linne Moore Staff Awards, A&M-Commerce, 2020