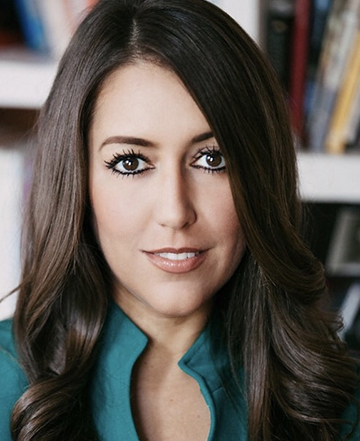 Every young person is valuable, none is expendable.
Celina Moreno, J.D.
President and CEO
Employer
Intercultural Development Research Association
Hometown
San Antonio, Texas
Celina Moreno, J.D., is president and CEO of the Intercultural Development Research Association in San Antonio, Texas, an independent, non-profit organization dedicated to equity and excellence in education. IDRA works with school systems, institutions of higher education and communities across the country to create education that works for all children, particularly those who are students of color, emergent bilingual students and students from families with limited economic means.
Moreno previously served as interim Southwest Regional Counsel for the Mexican American Legal Defense and Educational Fund. She received degrees in public policy from the Harvard Kennedy School, journalism from the University of Texas at Austin and law from the University of Houston. In her hometown of San Antonio, she was appointed to the Mayor's Commission on the Status of Women and the board of the Martinez Street Women's Center, a non-profit seeking to empower women and girls.
She currently serves on the advisory council of the Hispanic Scholarship Fund. Moreno is the recipient of the Center for Public Policy Priorities' 2017 Future of Texas Award and received one of twelve 2017 Women of Distinction awards from the Texas Association of Mexican American Chambers of Commerce. She is also a 2018 German Marshall Fellow.
A Conversation with Celina Moreno
What draws you to your discipline?
"Every young person is valuable, none is expendable. I graduated in 1999 from a segregated, predominantly Latino Title I high school in San Antonio that researchers at John Hopkins University labeled a "dropout factory." Only half of my class graduated, leaving behind so much potential. Twenty years later, a person's future is still too largely dependent on her parents' education levels, income, heritage and zip code. In Texas, high schools lose one in four Black and Latino students, who are twice as likely not to graduate as white students. Over the last 35 years, Texas schools have lost a devastating 4 million students. I am passionate about educational equity, because it should not and does not have to be this way. "
Tell us about a project you are currently working on or recently completed.
"IDRA just launched its Education Policy Fellows Program. This program provides real-world, real-time training for early to mid-career professionals who are interested in learning about state-level policymaking in Texas. The A&M-Commerce course I will be leading with Morgan Craven, IDRA's national director of policy, advocacy and community engagement, draws on the curriculum for IDRA's fellowship program and aims to connect people with ties to impacted communities (particularly communities of color) to education policymaking spaces."
Tell us a little about yourself.
"I am honored to lead an amazing team at IDRA, a national non-profit organization dedicated to equity and excellence in education. IDRA strengthens and transforms public education by providing innovative educator training; actionable research; timely state and federal policy analyses; and groundbreaking student and parent leadership programs. I previously directed the Southwest Regional Office of MALDEF, where we successfully represented DREAMers to defend DACA and against a separate lawsuit that would have invalidated the Texas DREAM Act. I also served as trial and appellate co-counsel in the challenge against the inequity and inadequacy of the Texas school finance system. I was fortunate to have the opportunity to co-author MALDEF's amicus brief to the U.S. Supreme Court on behalf of over 20 Latino organizations to support the University of Texas at Austin's race-conscious admissions plan. I started my legal career directing Texas RioGrande Legal Aid's School-to-Prison Pipeline Project."
Educational Background
Awards and Honors
German Marshall Fellow, 2018
Center for Public Policy Priorities' Future of Texas Awardee, 2017
Texas Mexican American Chamber of Commerce Woman of Distinction Awardee, 2017
San Antonio Mayor's Commission on the Status of Women, Commissioner, 2015
Research Interests
Educational rights of immigrant students
School-to-prison pipeline
Education civil rights litigation
Professional Organizations
Senate Hispanic Caucus/Mexican American Legislative Caucus' Education Task Force
Hispanic Scholarship Fund Advisory Board
Martinez Street Women's Center Board, 2017-2018
Selected Publications
Moreno, C., & Goodman, C.L. (May 2020). Habits of a Healthy School District Where All Students Thrive. IDRA Newsletter.
Moreno, C. (May 14, 2020). Commentary: Not aiding DACA students merciless, by Celina Moreno, op ed. San Antonio Express-News.
Moreno, C., & Robledo Montecel, M. (2019). A Unique Blend of Research, Policy, Practice and Engagement to Impact Public Education for All Students. Association of Mexican American Educators (AMAE) Journal, Vol. 13, No. 3.
Moreno, C. (April 4, 2019). Protect college admission laws that reward merit, hard work, op ed., Texas Tribune.