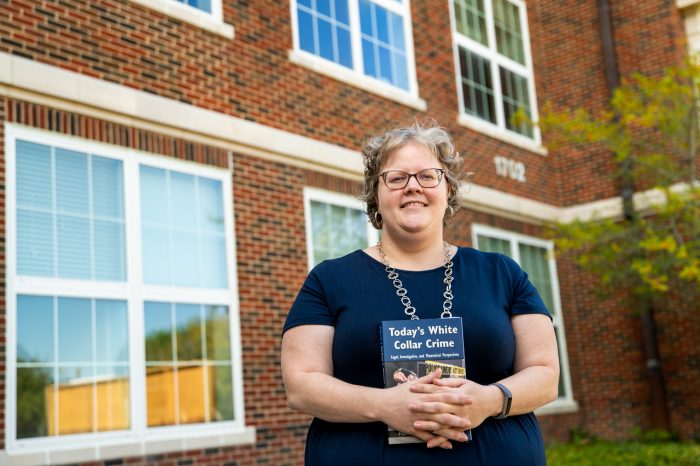 It's a great day to be a Lion!
Emily Homer, Ph.D
Assistant Professor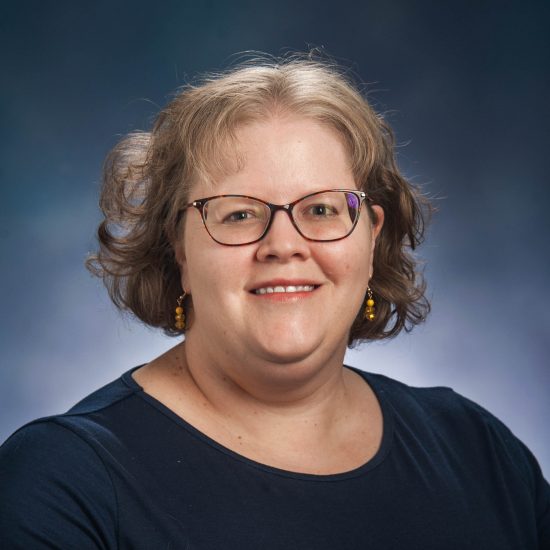 Office
McDowell Administration Building 102C
Emily M. Homer is an assistant professor at Texas A&M University-Commerce and a graduate of the Department of Criminal Justice at the University of Louisville. Her research largely focuses on theoretical explanations of corporate and white-collar crime with an eye toward sentencing, prevention, and detection. In her spare time, Dr. Homer enjoys baking, watching sports, walking, and all things true crime.
A Conversation with Dr. Emily Homer
What would you tell a student who is thinking about attending A&M-Commerce?
"If you are looking for a place where you can develop strong relationships with your professors and peers, this is the place for you. If you are looking for an education that will give you the foundation you need to be successful in whatever path you follow, this is the place for you. If you want the small town feel outside the really big city, this is the place for you."
How has A&M-Commerce influenced your life and/or career?
"In my career so far, I have been able to balance my responsibilities of teaching, research and service, which I find personally fulfilling. I love that I can spend my time creating innovative, student-centered courses that challenge students in ways they may not have encountered yet. I love that I can conduct my financial crime research how I want, and I can incorporate my research into my teaching. I love that I can meet students and faculty across campus and can be involved in projects that are personally important to me."
Tell us about an academic project you are working on or recently completed.
"I completed an Accounting Fraud certificate course from North Seattle College during summer 2022. This was my first exposure to conducting financial crime investigations using company records and financial information. I learned so much I had never seen before. Now, I can more competently conduct research into financial crime and also teach my students the basics of fraud investigation. My students in White Collar Crime next semester will be conducting investigations. I hope they're ready, because I'm very excited to teach this!"
Educational Background
Ph.D., Criminal Justice, University of Louisville, 2020
M.A., Applied Behavioral Sciences, Wright State University, 2008
B.C.J., Forensic Psychology, Tiffin University, 2007
Research Interests
Theoretical explanations, criminal sentencing and causation of financial crimes
Interdisciplinary analysis of the prevention and detection of financial crimes
Effective teaching practices in criminology and criminal justice
Featured Courses
CJ360: Mass Media and Crime
CJ390: White Collar Crime
CJ575: Research Methods in CJ
CJ576: Data Analysis and Interpretation
Selected Publications
Homer, Emily M., & Maume, Michael O. "The deterrent effect of federal corporate prosecution agreements: An exploratory analysis." 2022. Journal of White-Collar and Corporate Crime. Advanced online publication. doi: 10.1177/2631309X221120003
Homer, Emily M., & Higgins, George E. "The role of blameworthiness in the federal probation sentencing of corporate environmental offenders." 2022. Journal of Financial Crime. Advanced online publication. doi: 10.1108/JFC-02-2022-0054
Homer, Emily M., & Higgins, George E. "An analysis of the individual-level instability correlates of known fraud cases." 2022. Technical report submitted to the Association of Certified Fraud Examiners Research Institute.