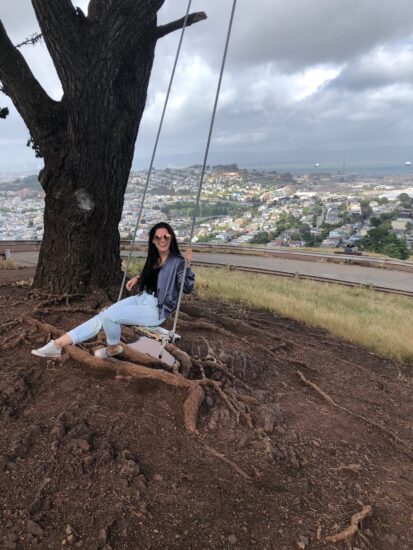 You will be amazed when you step out of your comfort zone and get involved!
Jolissa Yonker
Assistant Director of Residential Living & Learning and Guest Services
College Major
Communications and Food and Nutrition
How I Can Help You
I help students by maintaining my open door policy! Students are always welcome to stop by my office for whatever they may need. My favorite part of the day is having conversations with students to learn more about them and figure out what I can do to help them be successful.
A Conversation with Jolissa
What is a college transition you have had to make?
Entering college after my senior year of high school was a big challenge. I am typically a very outgoing person however, college was a much bigger place than I imagined. I had a hard time making friends and figuring out where I fit in. My second semester I stepped outside of my comfort zone and made it a goal to join a student organization. I joined my sorority, Sigma Sigma Sigma and college turned into one of the best experiences I could have asked for. For students, my advice is always to GET INVOLVED!
What is your favorite campus housing memory?
My favorite campus memory is always move-in day! Move-in day is such an exciting and highly emotional time for our students and one of the most memorable. I remember the excitement and nervousness I felt stepping onto my campus for the first time. It was the first day to the new chapter in my life and it was such a fun day! I have volunteered at move-in days every year since 2009 because of the experience I had at mine.
What makes you laugh?
Everything, I love to laugh! I enjoy being surrounded by people who enjoy having fun and don't take life too seriously. Also Memes. Memes are hilarious and weirdly relatable.
What do you like to do for fun?
I enjoy trying new things and exploring new places. Any time I can be out and about with friends is fun for me. I enjoy spending time outdoors, hiking, going to concerts, eating, sewing, and crafting!
Educational Background
Awards and Honors
Professional Residence Life Staff Member of the Year, Eastern Kentucky University
Outstanding New Professional Award, Kentucky Association of Housing Officers (KAHO)
Professional Organizations