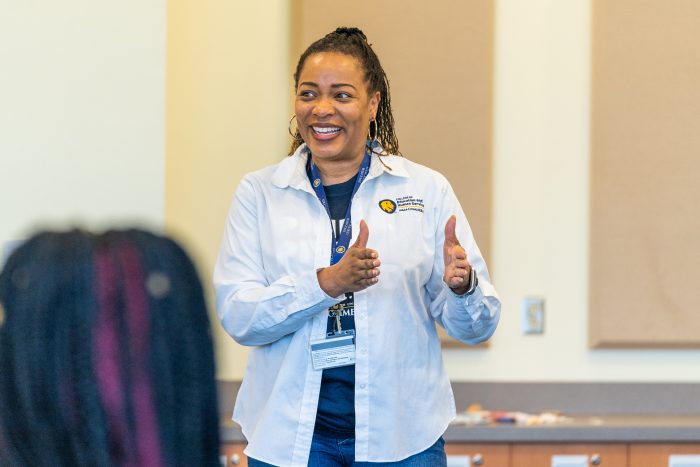 Teaching is a profession where one drop in the ocean has the potential to create ripples that turn into waves.
Kimberly McLeod, Ed.D.
Associate Vice President for Economic and Academic Development
8750 North Central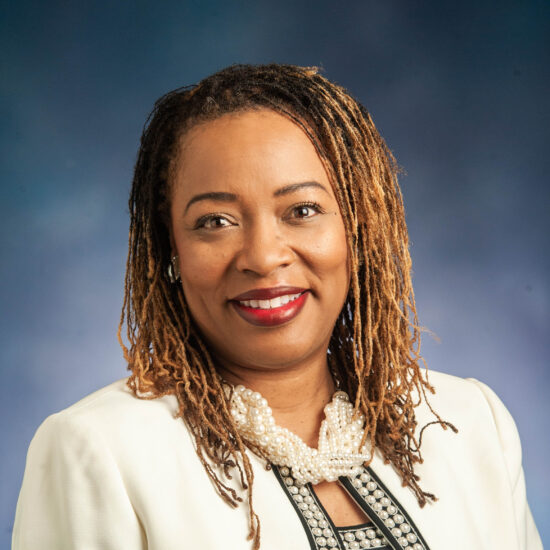 Office
8750 North Central 1940
Related Department
8750 North Central

To say that Dr. Kimberly McLeod believes in the power of education would be an understatement. With four college degrees completed by the age of 30, McLeod is intentional about achieving goals in life. "There are people who stumble into success, but my success was not by accident," McLeod said. "I worked hard for it and had great mentors along the way."
She's spent her entire career in public education serving in multiple roles such as early childhood education, counseling, public school teaching and administration, and higher education teaching and administration.
Her research began in the area of resiliency and has since grown to include public policy, cultural responsiveness and anti-bias initiatives. As a lifelong educator, she strives in her work and research to build bridges of hope and empowerment.
A Conversation with Dr. Kimberly McLeod
What would you tell a student who is thinking about attending A&M-Commerce?
Stop thinking … apply! There's a popular proverb that says, "The best time to plant a tree was twenty years ago. The second best time is today."
Plant your seed now and let those roots begin to grow. A&M-Commerce has a great alumni network, top-of-the-line professors, innovative and flexible programs, and an urban and rural experience. What else do you need? Of course, I'd love for you to enroll in the College of Education and Human Services, but whatever major you choose, enroll now. You won't regret it!
What draws you to your discipline?
Teaching is a profession where one drop in the ocean has the potential to create ripples that turn into waves. When I see people taking courageous steps outside of their comfort zone to better their lives, it's like food for my soul! We can do so much more than our minds can even imagine. My research helps to maximize the unlimited potential of students and the educators who teach them.
Tell us about an academic project you are working on or recently completed.
I'm particularly proud of my volunteer work as president of the Texas Alliance of Black School Educators. Along with a passionate group of educators, we built relationships representing the demographic segments in Texas and formed the Texas Educational Policy Institute. We instructed public educators about policy and governance as it relates to public education. As a result, several of our fellows took their education to the next level, two were elected to public office and one worked with city officials to empower those in public education. I was amazed at the number of state officials supporting our project.
Research Interests
Culturally Responsive Pedagogy
Resiliency
Advocacy and Education Policy
Professional Organizations
American Education Research Association
Texas Alliance of Black School Educators
Deans for Impact
Related News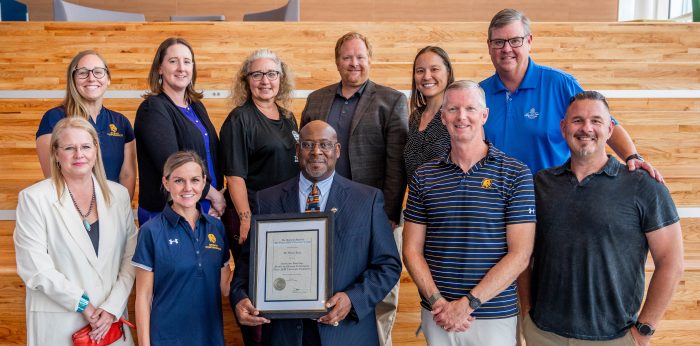 Longtime A&M-Commerce Faculty Member Honored with Emeritus Status
The Texas A&M University System Board of Regents recently honored retired Texas A&M University-Commerce faculty member Henry Ross, Ph.D., with the designation of Instructor Emeritus of Health and Human Performance. The Emeritus designation is the top honor granted to retired A&M System employees to recognize their achievements and dedication to their respective institutions. Ross retired […]
The Texas A&M University-Commerce chapter of the Texas Association of Black Personnel in Higher Education (TABPHE) honored several of the university's personnel and alumni at an awards ceremony on April 30 in the Rayburn Student Center on campus. Awards and awardees included: TABPHE is a statewide, voluntary, educational association that represents all levels of higher […]
The College of Education and Human Services and the Office of Campus Life and Student Success recently hosted a Real Talk Workshop event to assist students with academic holds or other issues that might prevent them from registering for the upcoming semester. Kimberly McLeod, dean of the College of Education and Human Services, said more […]
The Texas A&M University-Commerce campus bustled with aspiring young educators recently when the university hosted more than 600 high school students for the Texas Association of Future Educators (TAFE) Area 11 conference on Nov. 5. Established in 1984, TAFE is a co-curricular statewide organization that provides students with an opportunity to explore the teaching profession […]