Seeing the transformation of students as they progress on their educational journey is by far the most rewarding aspect of my career.
Lacy Krueger, Ph.D.
Associate Professor
Psychology and Special Education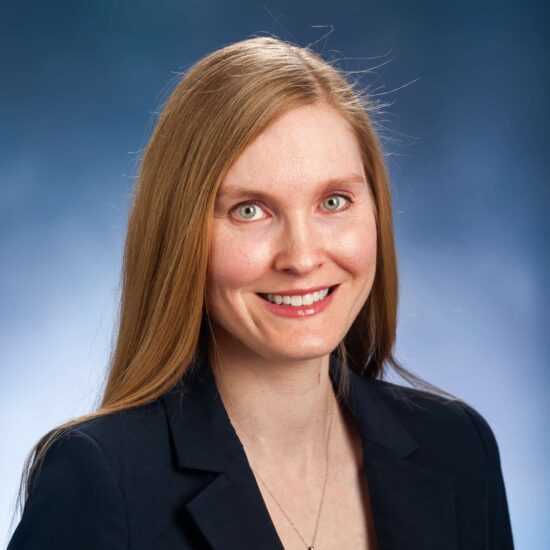 Related Department
Psychology and Special Education

Raised on a cattle farm in rural South Texas, Lacy Krueger, Ph.D., said she was fortunate to live in a household that valued education. "My parents stressed to me that it was not the grade that mattered, but rather the hard work you put into it." They also impressed upon her the importance of always trying her best.
Krueger believes those values helped her to achieve her educational goals as a first-generation college student. After earning a Bachelor of Science in Psychology from Texas A&M University, she began her graduate studies at the University of Virginia, where she earned her M.A. and Ph.D. She said persistence, humbleness and determination characterized her doctoral pursuit. Krueger is grateful for the professors who mentored her along the way. "Being a professor is truly a fulfilling occupation which allows me to mentor students, conduct research and become part of the community," Krueger said. "I cannot imagine being in any other profession."
A Conversation with Dr. Krueger
What do you like most about your career?
Seeing the transformation of students as they progress on their educational journey is by far the most rewarding aspect of my career. As a first-generation college student, I understand the power of education to change individuals' lives. Whether it be teaching students in the classroom or mentoring them on research projects, I love interacting with students. I also love that my career offers me the opportunity to be a life-long learner. I am always learning information as new research is published in the field.
What has been your favorite course to teach?
My favorite course to teach is lifespan development because students learn more about themselves and others as we explore the intersections of cognitive, socioemotional and physical development from infancy through older adulthood. While covering topics such as how the self emerges, how memory changes across the lifespan, the importance of attachment, and how to age optimally in older adulthood, students see the relevance of the content in their everyday life. Reflecting on these topics and applying them promotes growth and better understanding of themselves and others.
Tell us about an academic project you are working on or recently completed.
Recently I completed a replication project in collaboration with researchers around the world. I enjoy participating in these studies as replication is vital to understanding psychological principles and factors that influence reproducibility. My main line of research involves metamemory, which includes how well people can assess their own memory, beliefs about memory and knowledge about how memory works. In particular, I enjoy examining factors that affect how well individuals learn information. For example, I have investigated how individuals allocate their study time and its relation to subsequent memory performance.
Educational Background
Honors and Awards
Paul W. Barrus Distinguished Faculty Award for Teaching Recipient, Texas A&M University-Commerce, 2014
Phi Kappa Phi, Charter Member of the Honor Society, Texas A&M University-Commerce, 2013
Research Interests
Metacognition
Individual differences in learning
Memory and aging
Selected Publications
Carmichael, A. M., & Krueger, L. E. (2014). An examination of factors and attitudes that influence reporting fraudulent claims in an academic environment. Active Learning in Higher Education, 15(2), 173–185.
Krueger, L. E., & Sifuentes, C. M. (2014). Study time allocation, retrospective confidence, gender, and recall performance: Does memory self-efficacy matter? Journal of Cognitive Education and Psychology, 13(3), 392-410.
Krueger, L. E., & Salthouse, T. A. (2010). Differences in acquisition, not retention, largely contribute to sex differences in multi-trial word recall performance. Personality & Individual Differences, 49(7), 768-772.