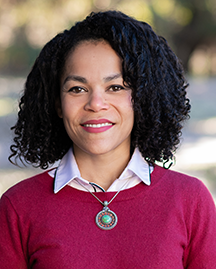 I have always been interested in education and the concept of education as a fundamental right that must be protected for all people.
Morgan Craven, J.D.
National Director of Policy, Advocacy and Community Engagement
Employer
Intercultural Development Research Association
Morgan Craven, JD, is IDRA's national director of policy, advocacy and community engagement. She supports the integration and coordination of national, regional and state policy reform efforts impacting school finance, school discipline and safety, education for English learners, preparation and access to higher education, and community-led school governance. Craven spearheads IDRA's critical work in education policy and community engagement, working to expand access to policymaking spaces for impacted communities, particularly for students and families of color, families with limited incomes and recent immigrant populations.
Craven received a bachelor's degree in international relations from Stanford University and a law degree from Harvard Law School.
Previously, Craven directed Texas Appleseed's School-to-Prison Pipeline project. In that role, she led and supported local and statewide campaigns to address the practices and systems that push children out of school and into the justice system. She has presented research and data to policymakers, collaborated with community-based, state and national advocacy organizations, and developed policies related to school discipline, school policing and school climate.
Prior to her work at Texas Appleseed, Morgan served as a briefing attorney for Chief Justice Wallace Jefferson at the Supreme Court of Texas and as a staff attorney at Texas RioGrande Legal Aid, where she represented students with disabilities, and individuals and families in housing and public benefits cases.
Through an exciting partnership between Texas A&M University-Commerce and the Intercultural Development Research Association, Craven will co-teach a new course, Social Justice Through Education Policy, beginning in spring 2021. The Department of Educational Leadership plans to offer the course each spring.
A Conversation with Morgan Craven
What draws you to your discipline?
"I have always been interested in education and the concept of education as a fundamental right that must be protected for all people. I am particularly interested in the way education policies do and do not advance equity and how communities are involved in shaping those policies. My particular area of expertise is the school-to-prison pipeline, which combines my interests in educational access, systemic school push-out, and the role of impacted communities in educational policymaking and practice."
Tell us about a project you are currently working on or recently completed.
"IDRA just launched its Education Policy Fellows Program. This program provides real-world, real-time training for early to mid-career professionals who are interested in learning about state-level policymaking in Texas. The A&M-Commerce course I will be leading with Celina Moreno, IDRA's president and CEO, draws on the curriculum for IDRA's fellowship program, and aims to connect people with ties to impacted communities (particularly communities of color) to education policymaking spaces."
Tell us a little about yourself.
"I am an attorney, and spent the beginning of my career representing students who were pushed out of their schools through the punitive discipline system. Most of my clients were Black and Latinx, and I observed the many systemic failures and policies that led to their suspensions, expulsions and interactions with the juvenile and adult criminal legal systems. I decided to shift my approach to focus on these issues by combining research policy advocacy and community engagement. My work now still targets the school-to-prison pipeline, but also the many other systems that create inequities in schools and block access to excellent schools for all students."
Educational Background
Research Interests
Education policy
Community-led policy and advocacy
School discipline and policing
Professional Organizations
Selected Publications
Craven, M. and Johnson, R. (July, 2020). Cutting Public School Relief Funds to Subsidize Private Schools: An Analysis of how the Department of Education's Equitable Services Rule Will Harm Texas Students and School Districts. IDRA Issue Brief.
Craven, M., Johnson, P., Wilson, T. (June, 2020). Eradicating the School-to-Prison Pipeline through a Comprehensive Approach to School Equity. University of Arkansas Little Rock Law Review.
Craven, M. (2019). Skin in the game: The 86th Texas Legislative Session and the impact of advocate diversity. Texas Education Review, 8(1), 91-101.