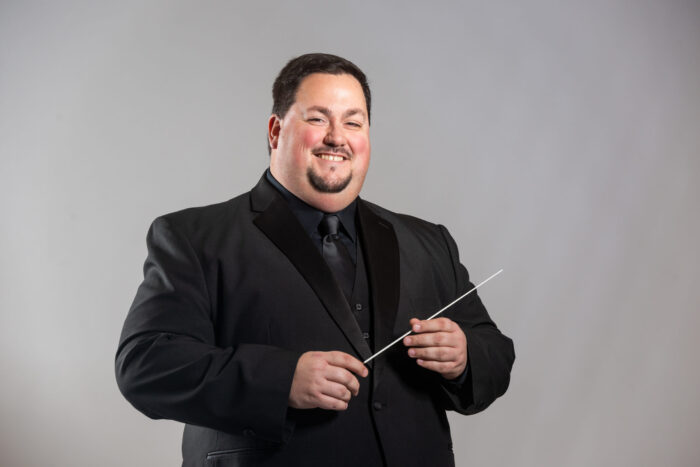 Ryan Yahl, D.M.
Assistant Director of Bands and Assistant Director of "The Pride" Marching Band
Music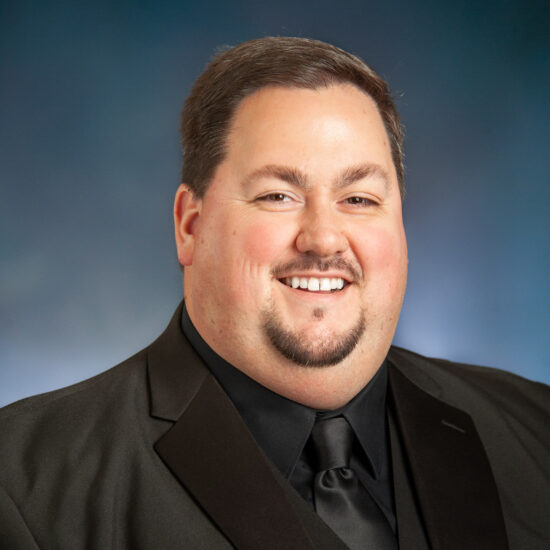 Dr. Ryan M. Yahl is the Assistant Director of Bands at A&M-Commerce.  He serves as the Assistant Director of The Pride Marching Band and conductor of the Concert Band.  In addition, Dr. Yahl teaches undergraduate conducting, an orientation course for freshman music majors, and music technology. He recently completed the Doctor of Musical Arts degree in Wind Conducting, at the Indiana University Jacobs School of Music where he served as a Graduate Assistant in the Department of Bands. He also concurrently served as part-time Assistant Professor of Music at DePauw University. 

From 2009-2015, Dr. Yahl served as the Director of Bands for the New Bremen Local School District, where he oversaw the instrumental music program in grades 5-12.  Under his direction, the New Bremen Bands performed at both the Ohio Music Education Association (OMEA) State Marching Band Finals and the State Large Group Adjudicated Event.  Prior to New Bremen, Dr. Yahl taught for one year in the Anthony Wayne Local School District, and two years at St. Patrick of Heatherdowns Catholic School, in Toledo, Ohio.

Dr. Yahl attended Bowling Green State University where he earned his bachelors (2006) and masters (2009) degrees in music education. While at BGSU, Mr. Yahl was a member of the Falcon Marching Band, Wind Symphony, the University Percussion Ensemble, and was principal timpanist in the Philharmonia. Dr. Yahl studied percussion with Michael Sander and Roger Schupp, and conducting with Emily Freeman Brown, Carol Hayward, Kenneth Thompson, and Bruce Moss. As an undergraduate student, Mr. Yahl was awarded the Dr. Richard and Annette Ecker Award in Music Education, and the Mark and Helen Kelly University Band Award.

Dr. Yahl currently holds memberships in the National Band Association, World Association of Symphonic Bands and Ensembles, Pi Kappa Lambda, the American School Band Directors Association, and life membership in Kappa Kappa Psi.  Dr. Yahl is a past president of the BGSU Band Alumni Society, a past president of OMEA District III, and has served as the Region 3 Representative for ASBDA.  Dr. Yahl has also served as a staff member with the Ohio Ambassadors of Music, participating in their 2011, 2013, and 2015 summer tours of seven European countries.
Educational Background
D.M., Wind Conducting, Indiana University Jacobs School of Music, 2018
M.M., Music Education, Bowling Green State University, 2009
B.M., Music Education, Bowling Green State University, 2006
Honors and Awards
The American Prize: Conducting, Band/Wind Ensemble, Collegiate Division, 2017
The American Prize: Conducting, Band/Wind Ensemble, High School Division, 2015
Mark & Hellen Kelley University Band Award, Bowling Green State University, 2005
Dr. Richard & Anette Ecker Award in Music Education, Bowling Green State University, 2005
Research Interests
Wind Conducting
Percussion
Musical Education
Music History & Literature
Featured Courses
International Conducting
Repertoire: Kentucky 1800 by Claire Grundman, Ohio Ambassadors of Music All-Ohio Honor Band, London, England; Paris, France; Crans-Montana, Switzerland; Seefeld, Austria; Rothenberg, Germany; 2015
Repertoire: Percussion Espagnole by Robert Prince, Ohio Ambassadors of Music All-Ohio Honor Band, London, England; Paris, France; Crans-Montana, Switzerland; Seefeld, Austria; Rothenberg, Germany, 2013
Repertoire: Funiculi, Funicula by Luigi Denza, Ohio Ambassadors of Music All-Ohio Honor Band, London, England; Paris, France; Crans-Montana, Switzerland; Seefeld, Austria; Rothenberg, Germany, 2011
Arrangements
You Can't Stop the Beat, 2016
Stage to Screen Opener, 2016
Stage to Screen Closer, 2016
Morning Mood/Here Comes the Sun, 2011
Nine to Five, 2011
Don't Let the Sun Go Down on Me, 2011
Rhythm of the Night, 2011
Professional Organizations
National Band Association
World Association of Symphonic Bands & Ensembles
Pi Kappa Lambda
American School Band Directors
Kappa Kappa Psi