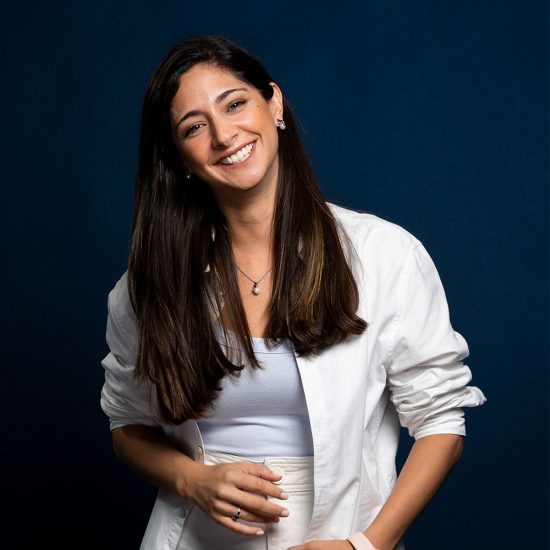 I am fascinated by the idea of creating personalized approaches to targeting consumers through the understanding of their needs. With a background in visual communications, I rely upon combining marketing strategy and design theories to create visually appealing solutions.
Tatiana Chamorro-Rivers
Owner | Partner at Hite Digital Dallas, VP at Hite Creative
Rayburn Student Center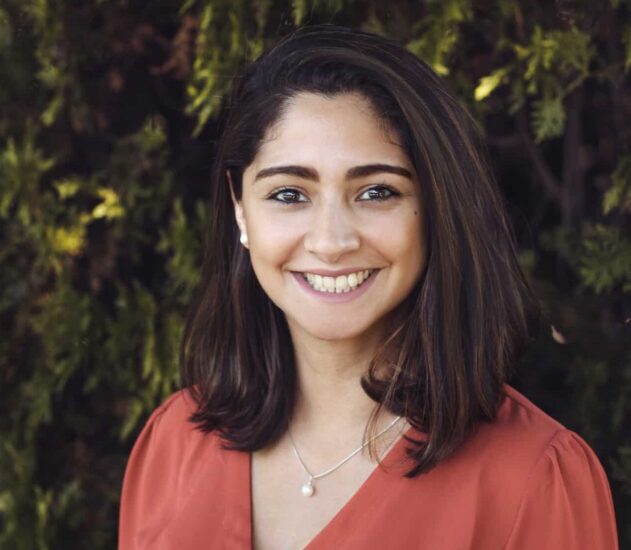 Year Graduated
2016, 2020
Tatiana describes fear and uncertainty as the recipe for success, and so it should come as no surprise that she began a business amidst a global pandemic, and succeeded. Now she helps other small business owners find success through marketing solutions customized specifically for them and their customers.
When Tatiana and her husband began looking for a university, it was the family-focused atmosphere that drew them to A&M-Commerce. With small children, they knew the value of an on-campus daycare, and A&M-Commerce was among the few universities that support families in this way.
But what really stood out to her was the way in which everyone from the Sodexo workers on up to the University president took time to get to know the students they interacted with daily. This individual-focused mentality not only helped Tatiana succeed but guides her own values as a business owner, wife, mother, and friend.
A Conversation with Tatiana Chamorro-Rivers
What stands out to you about your time at A&M-Commerce?
"I believe the narrative of A&M-Commerce should be around the quality of education that you get here. The affordability is a plus to the quality. I also felt support from faculty and staff. Everyone is there for one another. Being the president doesn't mean he won't say hi to you if you are out walking as opposed to my previous university. I would describe my time at A&M Commerce as a time of personal connection with everyone from people working at Sodexo to the president of the university."
Did you always want to be an entrepreneur?
"I've always wanted to own my own business. My dad is an entrepreneur. My grandfather is an entrepreneur. We have a lot of entrepreneurs in my family. I've also doubted whether this is something I want to do or if my background tells me this is something I have to do. I realized, however, when I joined aurora how much I loved it. I was fueled by the energy of other entrepreneurs, and it was an amazing feeling. Even when I had other jobs, it all ties back to supporting others. I have friends who have business ideas, and I love to sit down and brainstorm how their ideas can work."
What professor or person on campus has positively influenced you? How so?
"Dr. Dunbar-Odom was huge support for me because I came in with three years of college courses in art. She spoke through it with me and was very honest. Sometimes in a university, you feel a recruitment aspect, so people are guiding you because they want to get their numbers up. I didn't feel that way with her. I felt she was genuinely giving me advice based on what would be best for me. Dr. Mary Hendrix was a huge mentor. She wasn't my professor, but she guided me. I wasn't a great student in high school, and I think it is because I have a different creative way of learning. When I went into college, I studied what I wanted, and I started winning awards and was at the top of my class. It was eye-opening for me because I was someone who did not excel greatly in high school. I preferred to volunteer my time to design things, such as how the science fair project should look like, instead of the functionality of it. I realized that was visual communications."
Educational Background
M.S., Marketing, Texas A&M University-Commerce, 2020
B.A., Liberal Studies, Texas A&M University-Commerce, 2016
Awards
Student Organizations
Scholarships
Good Neighbor Scholarship
President's List
3rd Floor Competitive Scholarship
Adelle Rogers Scholarship
Tier 1 Competitive Scholarship
University Crossroads Scholarship