BECOME AN AGRICULTURAL EDUCATOR
The Agriculture, Food and Natural Resources Alternative Certification program helps you develop the skills you need to teach agriculture to students in grades 6-12. Although a master's degree is not required to complete this certification, you can apply the courses to our master's degree in agricultural sciences. Classes are designed to prepare you to effectively educate youth by incorporating your knowledge about animals, greenhouses, protecting the environment and more into your curriculum.
Where It Is Offered
Commerce, Online
Foreign Language
No foreign language credits required
Total Credit Hours
18 Hours
Thesis Requirements
No thesis required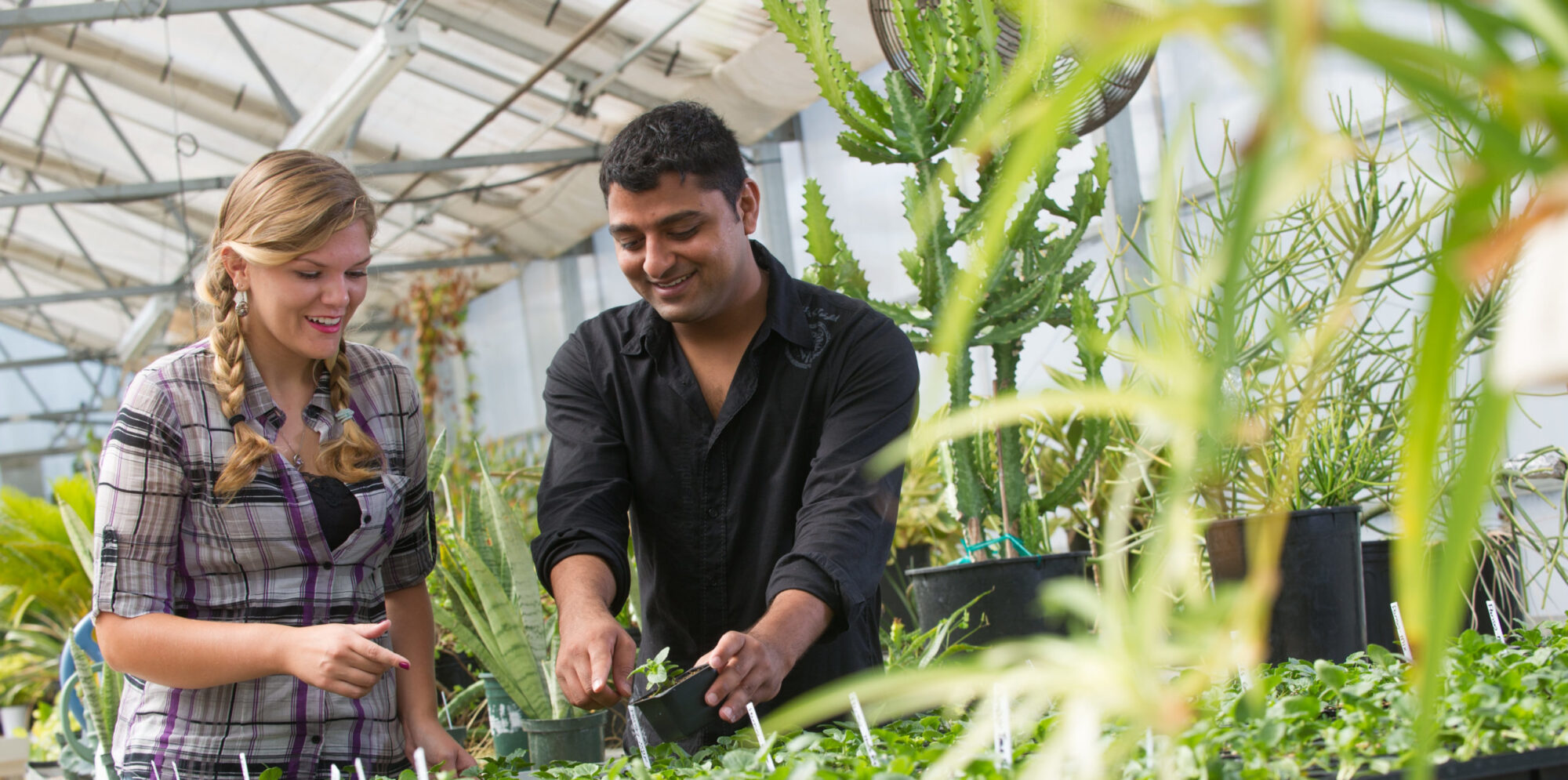 Agriculture Grades 6-12 Educator Certification :: Admissions Request
Admissions
Criteria
A bachelor's degree with a GPA of 2.75 overall OR a 3.0 on the last 60 hours
Show proficiency:
Deadlines
Applications are accepted throughout the year.
Your Path to Becoming a Lion
Step 2. Apply to the AG Alternative Certification
Submit Application
Submit your application through Alternative Certification Application
Pay the $50 application fee.
Note: When the application is sent, also submit your test scores and a resume.
Applications are processed on a rolling basis. When you are accepted, your starting semester is the next available one.
Submit Documents
Email the following documents to [email protected] unless otherwise specified below.
TX PACT Scores and Resume
If your bachelor's degree is not in agriculture, submit a copy of your passing TX PACT scores. Everyone should submit a copy of their standard resume to: [email protected]
Foreign Transcripts
If you received a Bachelor's degree from outside of the United States then a Foreign Credential Evaluation with a Course-by-Course summary will be required. This is to remain in compliance with TEA to verify a Bachelor's degree and to compute a core GPA. The following is a list of acceptable Foreign Credential Evaluation Services to use:
Educational Credential Evaluators, Inc. [email protected]
Foreign Credential Services of America http://foreigncredentials.org
Global Credential Evaluators, Inc. www.gceus.com
International Academic Credential Evaluator, Inc. www.iacei.net
International Education Research Foundation, Inc. www.ierf.org
Josef Silny & Associates, Inc. www.jsilny.com
World Education Services, Inc. www.wes.org
English Proficiency
Educators who apply for certification are required to demonstrate English language proficiency by fulfilling one of the following requirements:

Completion of an undergraduate or graduate degree at an accredited institution of higher education in the United States, not including US Territories.
If these requirements are not met, then a passing score on the TOEFL exam must be submitted. Minimum scores needed
per TEA: Speaking 24, Listening 22, Reading 22, Writing 21.
Military Personnel
Military service members or military veteran candidates that have verified military service, training, or education directly related to the certificate being sought, may have that military service, training or education reviewed by an EPP to see if it satisfies any of the educator certification requirements.
Back to menu
Agriculture, Food and Natural Resources Alternative Teacher Certification:: WE ARE HERE TO HELP
We Are Here to Help!
Back to menu
Contact Us
College of Agricultural Sciences & Natural Resources
START YOUR JOURNEY! Two buttons
START YOUR JOURNEY!
Back to menu
Agriculture, Food and Natural Resources Alternative Teacher Certification:: Related Degree
Related Degree Programs
Back to menu