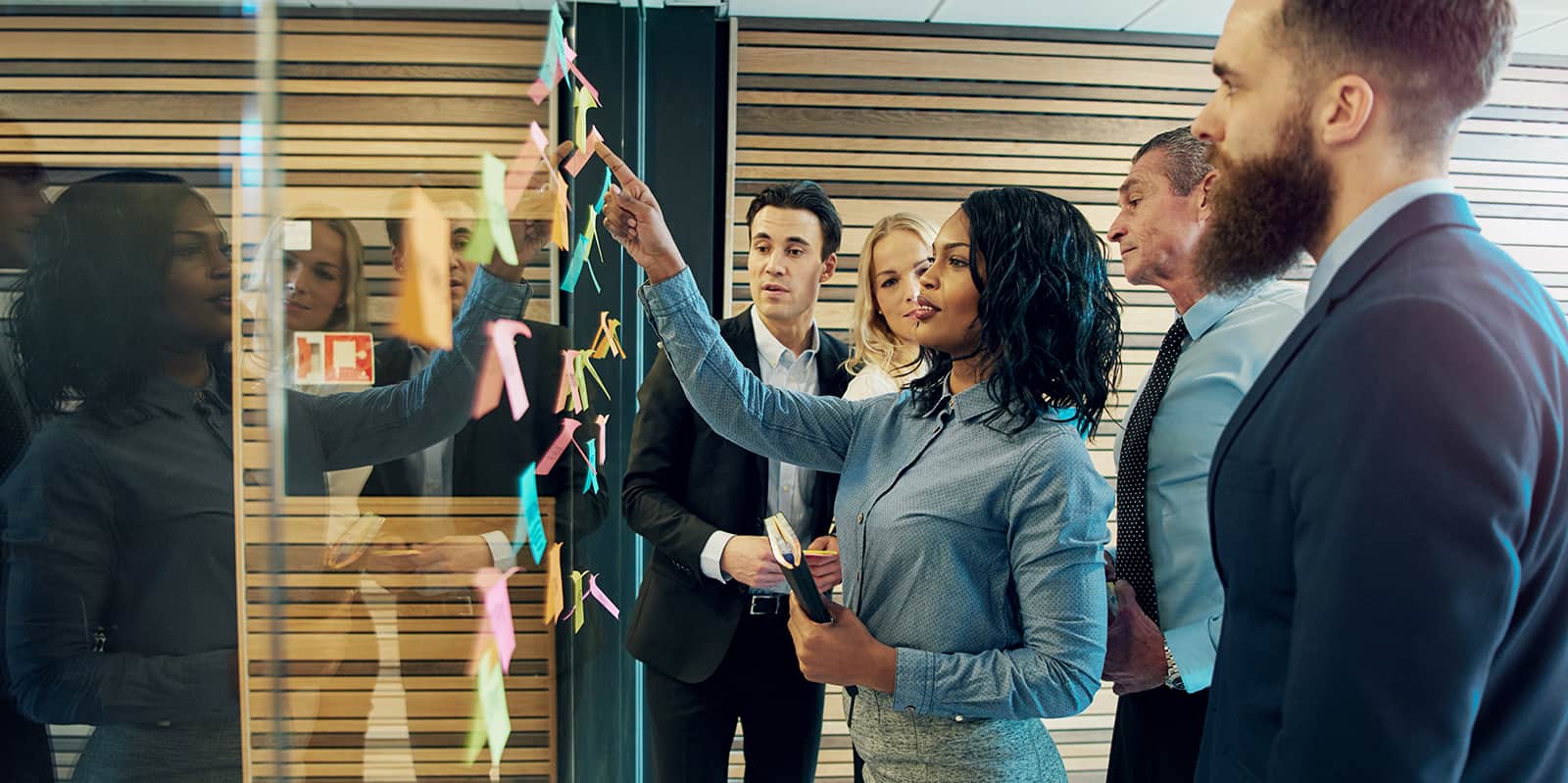 Applied Arts and Sciences (BAAS)
Maximize your learning experience with this interdisciplinary degree while preparing for future employment in a variety of fields.
Your Future. Your Way.
With a Bachelor of Applied Arts and Sciences, you will gain an interdisciplinary background that will prepare you for leadership in a wide range of fields. Our professor-led courses provide you the structure to move decisively toward graduation and your future career. By maximizing your transfer credits, you can capitalize on what you've learned and then complete courses with real-world applications to prepare for future employment.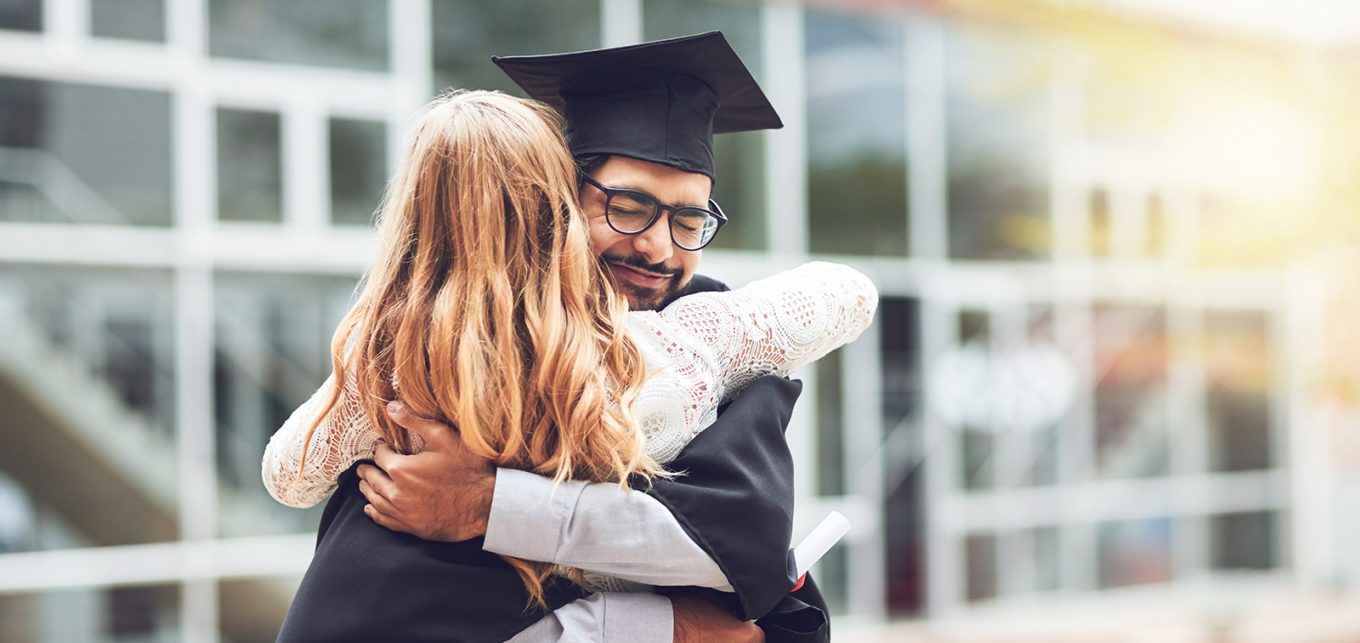 Is this Program a Good Fit for You?
Applied arts and sciences students are typically interested in careers including:
Project management
Education
Information technology
Leadership roles
Coaching
See Yourself
Succeed in Applied Arts and Sciences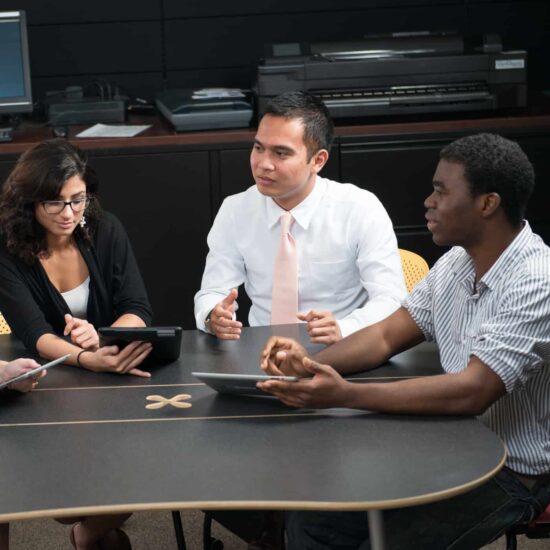 Flexible and Online
Our programs are designed to be customized around your interests while meeting the needs of students who want the convenience of a fully online degree. Your faculty will be fully involved in helping you reach your goals.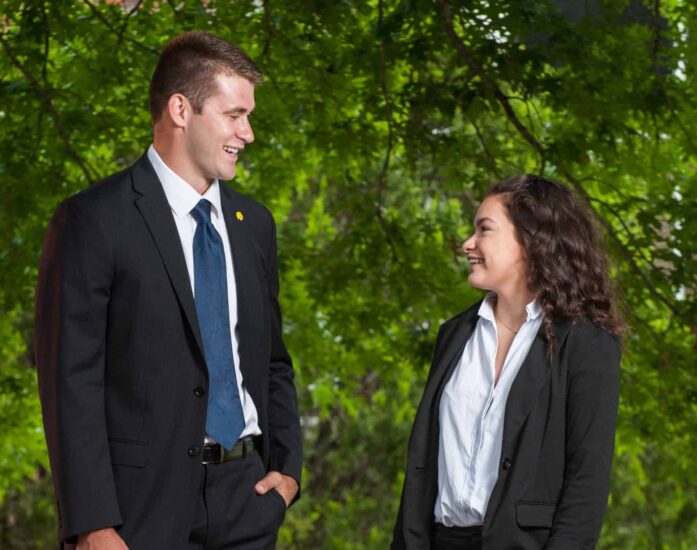 Career Readiness
In the College of Innovation and Design, you will gain applied skills in lieu of theory. As a working adult, you can apply what you learn to your existing position and prepare to move up the career ladder or take on a new career!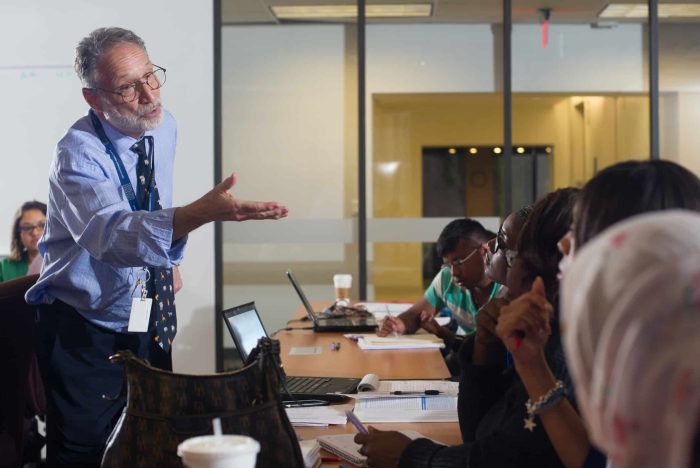 Accomplished Faculty
BAAS faculty are ready to guide you through your course work. They are on your team and dedicated to your success!
PRACTICAL APPLICATIONS
A degree in applied arts and sciences offers the opportunity to:
Customize the courses leading to your future career
Prepare for advanced graduate studies
Upskill to move up the corporate ladder
Transition into a new career
Gain credibility in the marketplace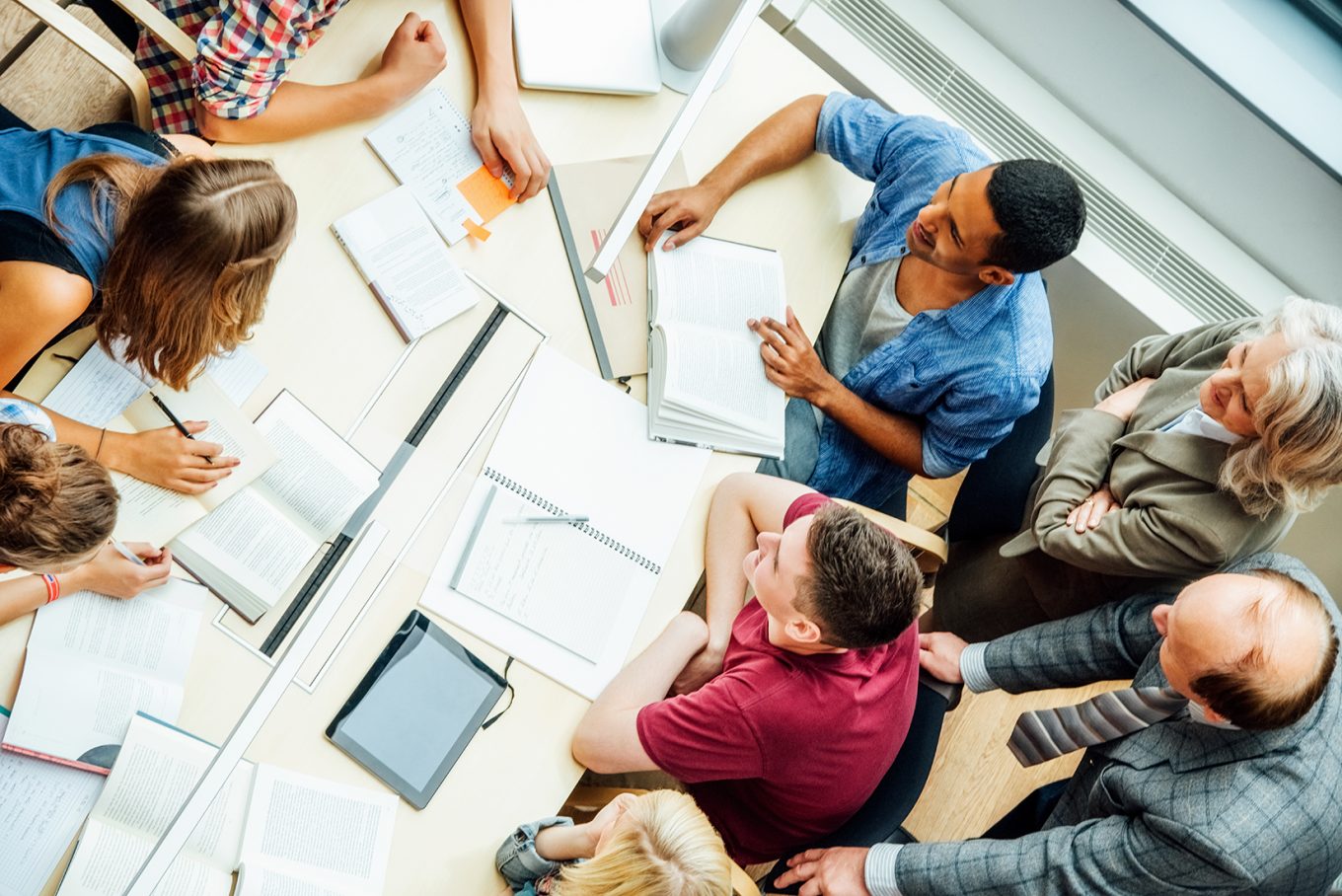 Careers
Your Bachelor of Applied Arts and Sciences degree offers many opportunities in the job market; from office technology to entrepreneur or military advancement to teacher, the possibilities are limitless! These are just some of the jobs for which a BAAS degree will eventually qualify you.
Career Possibilities and Current Median Salaries
Social & Community Service Managers
General & Operations Managers
Human Resources Specialists
Project Management Specialists
US DOL Bureau of Labor Statistics, Occupational Outlook Handbook, 2020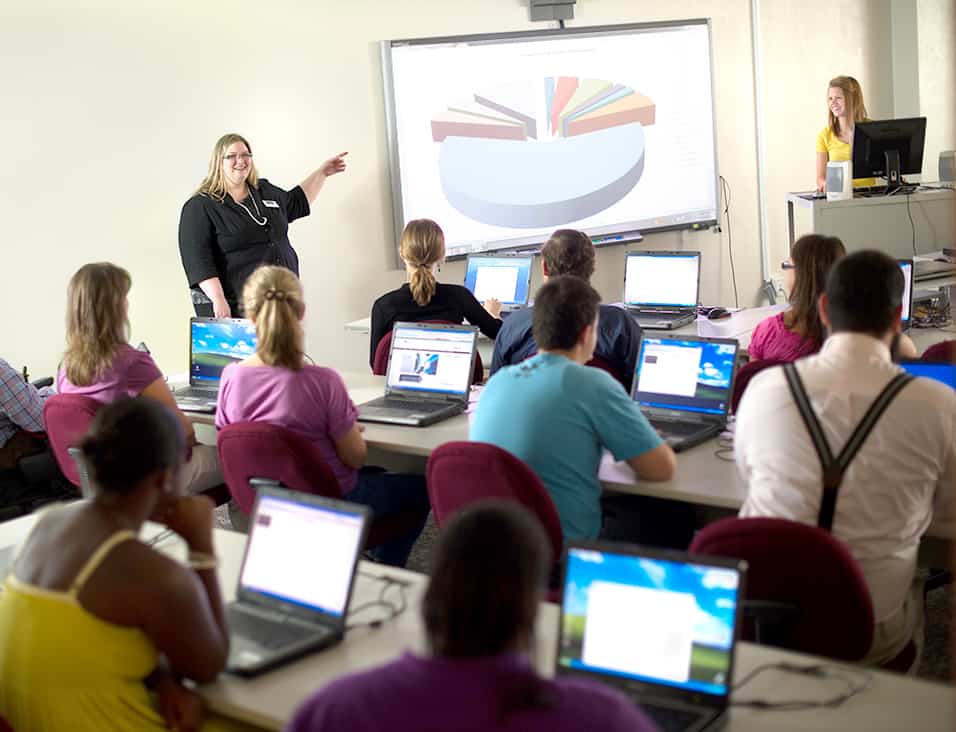 What You Will Learn
You will learn an interdisciplinary approach to real-world problems and practices. By maximizing transfer credits, you can customize your courses to work toward your career goals. Every step of the way, your professors and advisor will provide you with the support and guidance you need to succeed.
Featured Courses
Designing Your Future Work
BAAS 301
This course emphasizes professionalism, communication practices, techniques and skills. You will use a design-thinking approach to learn practical tools and ideas to make the most of your A&M-Commerce experience. Topics include the purpose of college, educational and vocational wayfinding, and preparation for the agility and resilience needed for lifelong employment. You will identify individual goals, assess skills and talents, explore career options, analyze the job market and effectively use employment search tools.
Leadership Techniques
BAAS 345
This course provides you with comprehensive information about leadership and management functions to prepare individuals to effectively mentor and develop tomorrow's leaders while leading and managing today's organizations. You will gain critical knowledge and skills to carry out organizational goals and objectives.
Problem Solving with Databases
BAAS 408
This course will help you develop advanced data analysis skills. Using industry-standard software tools, you will use case studies that focus on real world organizational problems. You will focus on identifying the problem, using software to produce results and defending those results through analysis.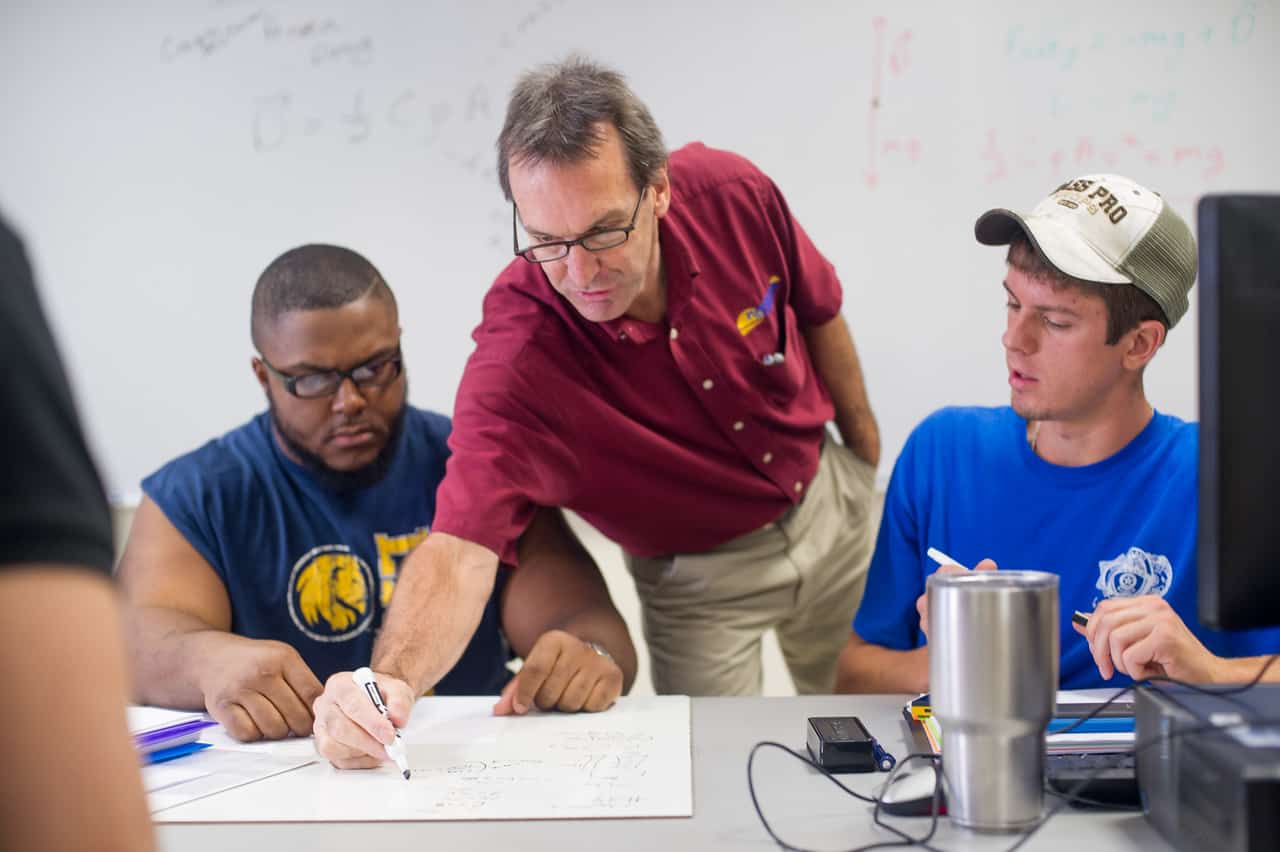 Course Delivery and Resources
Our programs are designed to be flexible, meeting the needs of working professionals who want the convenience of a fully online degree. Your faculty will be fully involved in helping you achieve your goals!
Texas Two-Step Program
The Texas Two-Step Project (Technology Workforce Opportunities through Seamless Transitions and Educational Partnerships) offers seamless transitions from associate of applied science degrees at local community colleges to a Bachelor of Applied Arts and Sciences degree from A&M-Commerce. This project will enable you to use your WECM, military and community college credits as part of a four-year degree!
How does it work?
The Texas Two-Step Project allows you to transfer technical coursework into a customized degree plan that focuses on your career goals.
Step One: As a high school student, you may earn college credit for Tech Prep courses and apply them toward associate's of applied science degrees at the community college level.
Step Two: As a student at a community college, you may apply specified technical coursework toward a BAAS at A&M-Commerce.
For more information, contact the College of Innovation and Design at [email protected]
Undergraduate Program Costs
Program Costs
Tuition and fees for undergraduate students taking 12 credit hours are $4,212 for Texas residents and $9,108 for non-residents.
Back to menu
Degree Guide
General Education (41 hours)
Complete before starting the courses in the BAAS major
Eng 1301: Freshman English (3 semester hours)
Eng 1302: Freshman English (3 semester hours)
Math 1314, 1324 or 2413 (Choose one, 3 semester hours)
Life and Physical Science (3 sh)
Life and Physical Science (3 semester hours)
Literature, Philosophy, and Cultures (3 semester hours)
Creative Arts (3 semester hours)
Hist 1301: History of the United States through Reconstruction (3 semester hours)
Hist 1302: History of the United States from Reconstruction (3 semester hours)
Psci 2301: The U.S. Government (3 semester hours)
Psci 2302: Texas and the Federal System (3 semester hours)
Social/Behavioral Science (3 semester hours)
Degree Pathway (3 semester hours)
Degree Pathway (3 semester hours)
Professional Development Electives (48 hours)
Complete before starting the courses in the BAAS major
41 free academic lower- or upper-level electives
Transfer community college, military, or WECM course OR customize your course selections
*See advisor for details
Courses in the BAAS Major (37 hours)
BAAS 301: Designing Your Future Work
TMGT 303: Professional Communication
BAAS 326: Exploring Spreadsheets
BAAS 351: Planning, Budgeting, & Decision Making
BAAS 345: Leadership Techniques
TMGT 350: Essentials of Technology Management
BAAS 408: Problem Solving with Databases
BAAS 445: Ethical Decision Making
TMGT 358: Essentials of Project Management
BAAS 443 Professional Standards. Take during your last semester
Two upper-level electives
TOTAL: 120 hours
Frequently Asked Questions
How do I get into Graduate School?
You can begin graduate coursework after you receive your bachelor's degree, and sometimes even while you are finishing it up. Please visit the Graduate School for graduate program assistance.
What are the minimum requirements for admission into the program?
For admission into the BAAS degree program or the BGS degree program, you should have completed at least the following:
Complete 65 total semester hours of college or university-level coursework from a regionally accredited institution of higher education with an overall grade point average (GPA) of at least 2.6 on a 4.0 scale.
35 semester hours in general education
3 semester hours of college algebra or an equivalent mathematics course
6 semester hours of English composition
6 semester hours of American history
6 semester hours of natural science
30 semester hours in your career field or technical/vocational discipline
You can transfer up to 85 hours:
General education or core requirement (43 semester hours)
Support courses in the major (6 semester hours)
General elective coursework from an approved or accredited institution (36 semester hours)
Career field requirements consist of 36 semester hours of general elective courses. General elective coursework can be in any subject area or field and is easily transferred to the degree.
Who is my Success Coach and what do they do?
An academic advisor is the main point of contact for all entering students, both first-year and new transfers. Academic advisors are responsible for advising all BAAS and BGS students, including course selection and registration. Your success coach is [email protected], 903.886.5370.
Where do I find books for my class?
You can purchase books for your classes at the A&M-Commerce bookstore. Some departments also have their book information online so you can plan your courses and budget accordingly.
How do I officially declare or change my major?
You must contact the college of the major you wish to declare. Example: If you are a BAAS major and wish to change to marketing, you must contact the undergraduate advisors in the College of Business.
How do I obtain verification of enrollment?
What does the Basic Skills policy have to do with me?
Please review the University Basic Skills policy for information on this rule so that we can better ensure your success in your higher educational endeavors.
How do I request a transcript?
To request a transcript, sign into myLEO and click on the student resources tab. You can learn more about transcripts online.
Who is my advisor and why would I need to see them?
Your advisor is Misty Lair. She can be contacted at [email protected] or 903.886.5370. When you reach junior status (at least 60 hours) and have completed a semester at this university, you will meet with your advisor for degree plan and evaluation questions, scheduling issues, graduation check-out, general advising, and job prospects and questions. Your advisor will assist with your graduation process as well.
How do I drop or add a course?
You can find information about dropping or adding a course on our General and Information and Policies page. Dropping a course may affect your financial aid and your scholarships. Please check with those offices before proceeding, if necessary. If you are unable to personally take care of the drop/add because of your location, please contact the department of the course you wish to drop or add for clear directions to fax or email your completed form.

Why can't I drop my Math or English course and What does the Basic Skills policy have to do with me?
Math courses include: PJCM 306/300 or Math 131/141/175
English courses include: ENG 100/110/101
ENG 100 must be taken concurrently with coordinating college-level courses according to the University Basic Skills Policy found in the Student Guide. As a CID student, you must be continuously enrolled in mathematics until you complete your math requirements.
How does financial aid work?
You have to be enrolled in at least six hours (2 courses) to be considered half-time and eligible for grants and loans. Full-time enrollment is 12 hours (4 courses).
For more information, visit the Cost and Assistance page.
Please email [email protected] or call 903.886.5096 for questions about applying for financial aid.
How do I apply for admission?
Contact Us
College of Innovation and Design
P.O. Box 3011
Commerce, TX 75429-3011