Develop Your Artistic Talents
Refine your talent with A&M-Commmerce's MFA degree that prepares you to teach at the university level or pursue other careers in art.
Expand your ability to create and communicate as a professional artist. Our Master of Fine Arts (MFA) with Studio Art Emphasis offers an advanced, intensive study that deepens your language of expression. While here, you'll explore a broad range of issues meaningful to your artwork while refining your technical skills. Your exploration may touch upon individual modes of expression, formal elements, experimentation with media and methods, themes and symbols, and the relationships among the visual arts and other disciplines. The MFA is a terminal degree that prepares you to teach at the university level or pursue other careers in art. Many of our students show in professional galleries while in the MFA program.
Where It Is Offered
Commerce
Foreign Language
No foreign language credits required
Total Credit Hours
60 hours
Thesis Requirements
Thesis Exhibition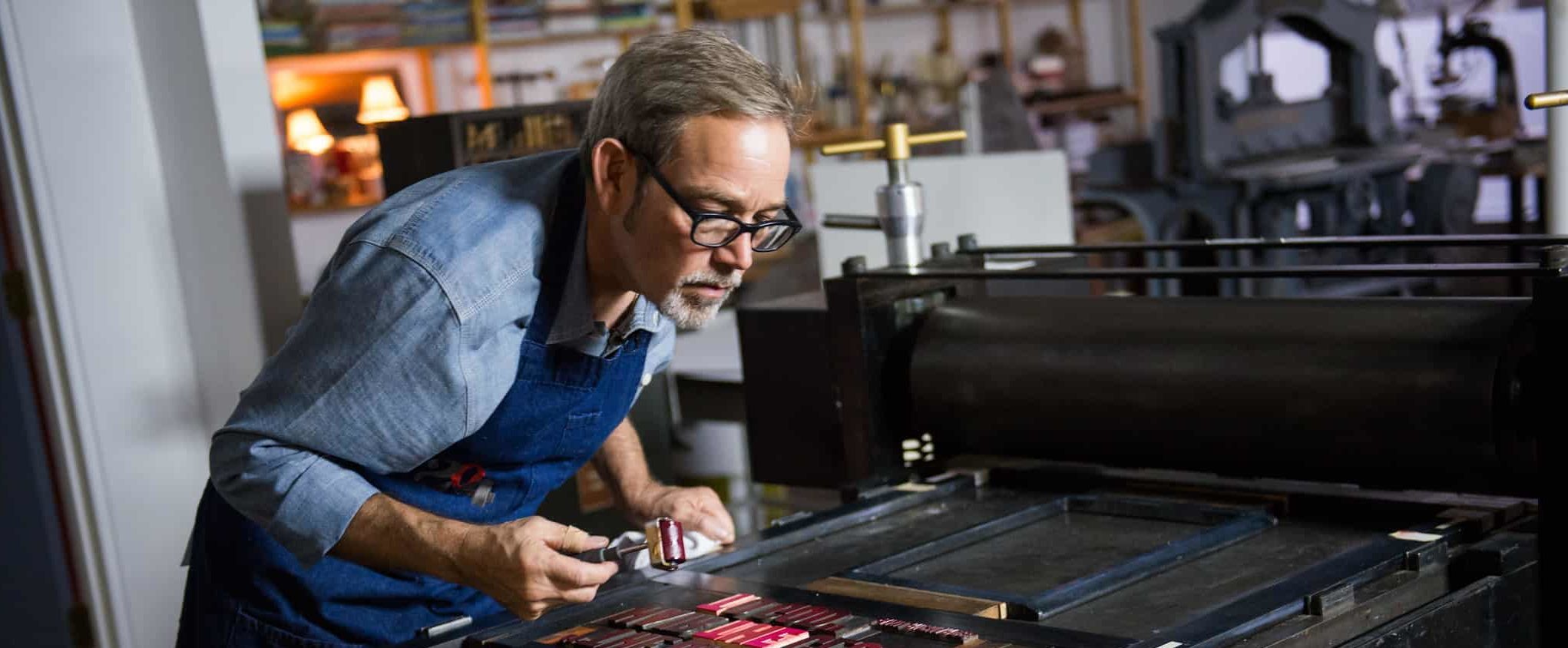 SEE YOURSELF SUCCEED WITH A DEGREE IN Studio art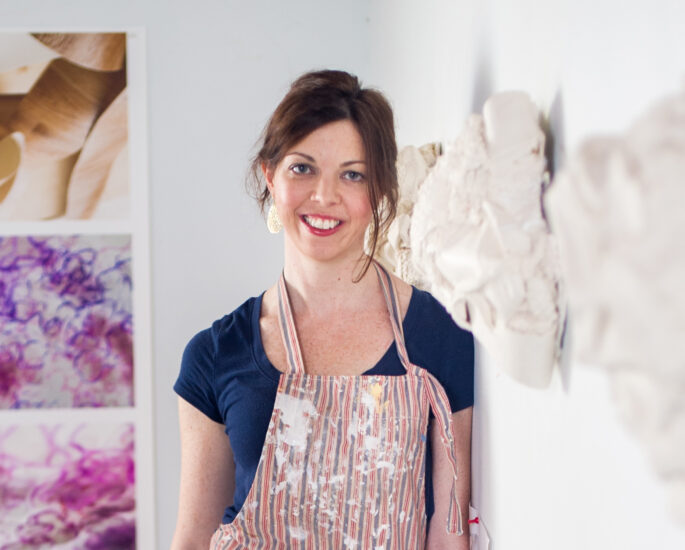 Dedicated Faculty
Engage with exceptional faculty and award-winning artists who challenge your creativity and artistic exploration. Our goal is for you to produce quality artwork that is both unique and engaging in contemporary culture.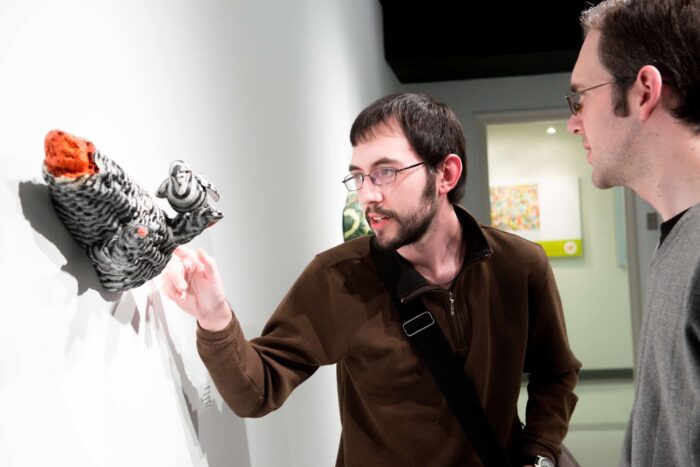 Cultivate Your Imagination
Learn the discipline, intellectual curiosity, research methods, technical skills and historical perspective needed to excel in the visual arts. Our program prepares you to succeed in a variety of professions and pursue a life-long appreciation of the visual arts.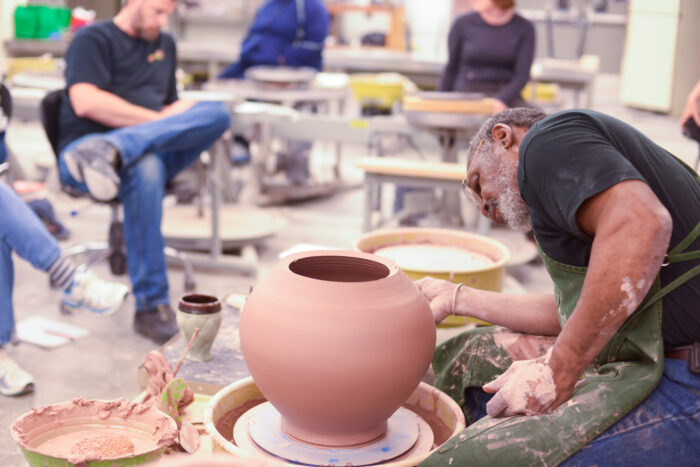 Our Facilities
The Wathena Temple Fine Arts Building includes one of the region's best ceramic facilities and private studios for graduate students. You'll also find the department's photography facilities located here.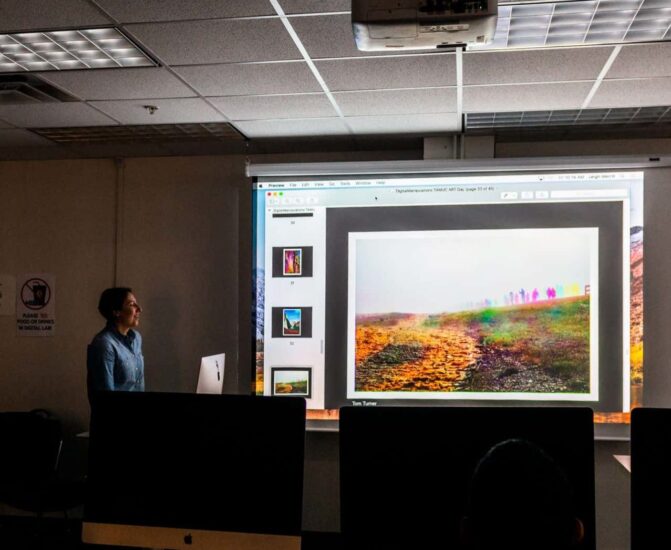 Nationally Accredited
The Department of Art is accredited by the National Association of Schools of Arts and Design (NASAD). Accreditation ensures that the degrees, curriculum and faculty meet rigorous standards of breadth and quality.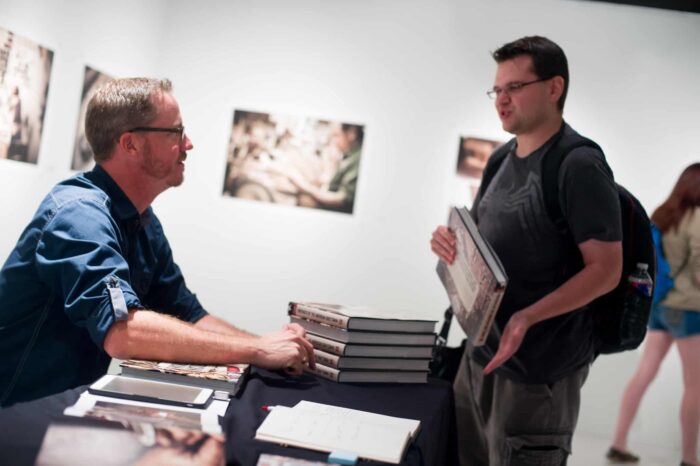 Career Readiness
Thinking critically and communicating effectively. That's what employers are looking for. The College of Humanities, Social Sciences and Arts is dedicated to providing you the knowledge and resources for exceling in the workforce.
MFA Program Details
The Master of Fine Arts (MFA) with Studio Art Emphasis offers a personalized approach towards earning your degree. Students are initially accepted into the Master of Arts track, allowing you to establish yourself in the program. You can apply for formal acceptance into the MFA program once you have completed no more than 42 semester hours. From there you'll work with the committee, department head and graduate coordinator to develop a targeted degree plan based on your medium.
Faculty Spotlight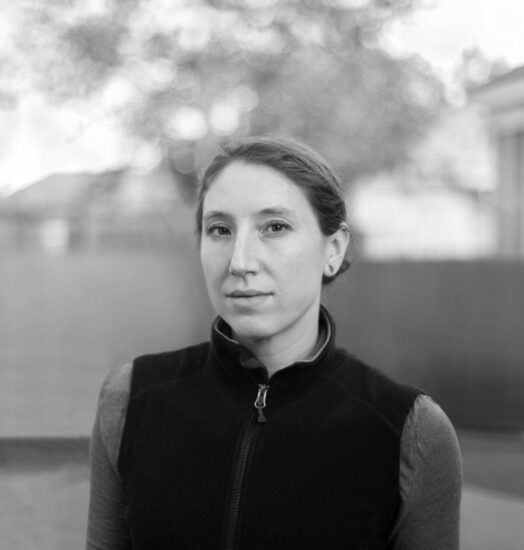 Leigh Merrill
Art has the ability to show us what we don't expect to see – to challenge and remind us of the potential around us.
More About Leigh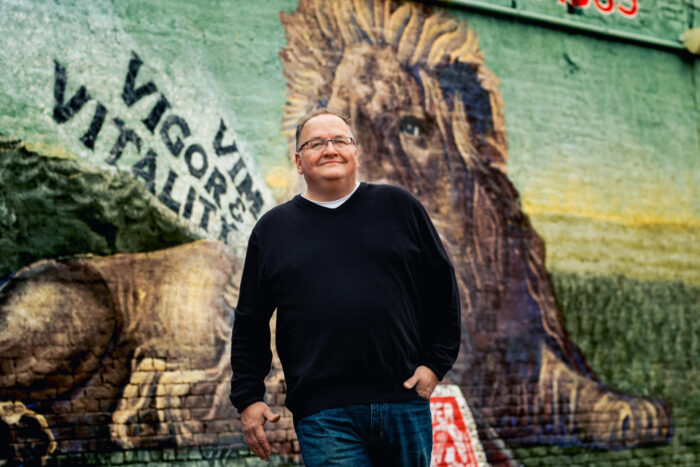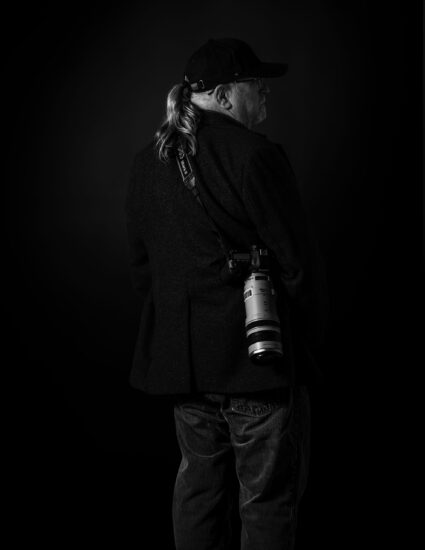 Chad Smith
Photography never seems to stop changing and it is always challenging me and is such a beautiful universal language.
More About Chad
WHAT YOU WILL LEARN
A degree in studio art will offer you the opportunity to:
Work with faculty, staff and students who are united in their goal to inspire creativity and foster critical thinking
Develop techniques and methods of art-making
Gain a deeper understanding of historical and contemporary art
Produce a sustained and cohesive body of work that forms your final exhibition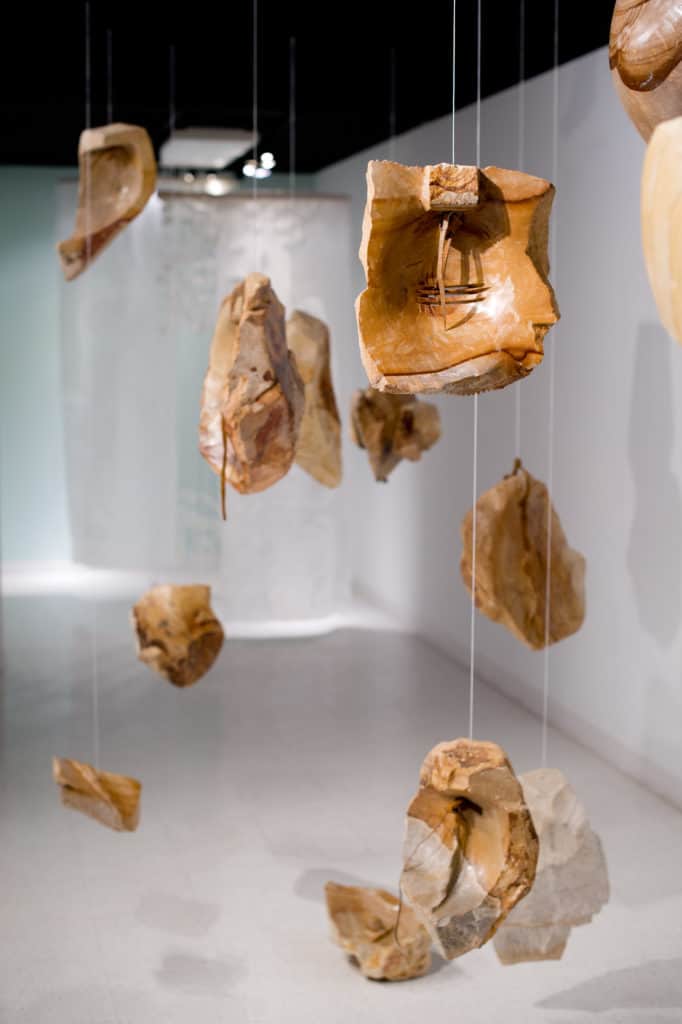 Internship opportunities
Internship experience provides the foundation employers are often looking for. Although not required for your degree, internships are an important part of your education experience. These are just a few of the companies that partner with Career Development and offer opportunities for A&M-Commerce art students.
Careers
Earning your BA/BFA equips you with the expertise, versatility and experience needed to achieve success in a complex and rapidly changing world. Graduates are able to visually demonstrate their specialty and area of emphasis with a collection of high-quality original artworks. Many of our graduates have pursued graduate programs to further refine their skills and knowledge, the educational field and the professional studio practice.
Career Possibilities
Painter
Sculptor
Art educator
Production Potter
Commercial Artist
Art Critic
Studio Technician
Curator, Studio Owner
Resident Artist
Apprentice/Studio Assistant
Art Center Positions
Art Therapist
Gallery Owner
Featured Courses
The Creative Process
ARTS 505
Taken in the first year of the master's degree, this class considers what it means to be an artist. Students will experiment with both proven and experimental methods of art-making in a team-based environment.
Gender, Art and Popular Culture
ARTS 532
Through the careful study of artworks and popular culture, students will be engaged in an extended, historically-based examination of issues concerning gender.
Master of Fine Art Exhibition in Studio Art
ARTS 515
Upon the approval of the major advisor and admission to candidacy for the MFA degree, students will mount an exhibition that demonstrates a unified theme and is supported by a written statement and visual documentation.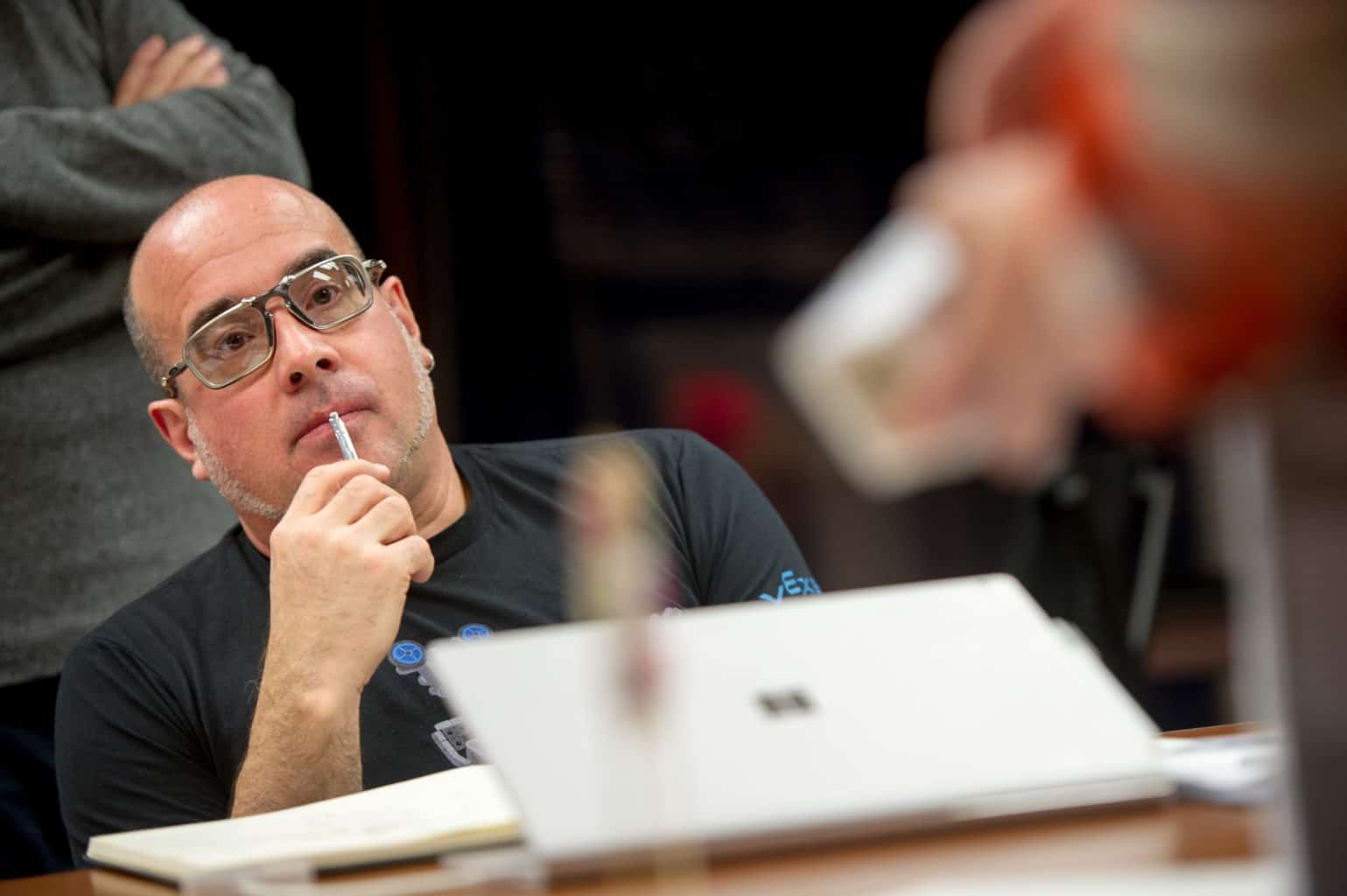 Course Delivery
Enhance your creativity by becoming a part of our competitive program. Our MFA degree uses traditional face-to-face instruction at our main campus to concentrate on your specific skills. You'll receive one-on-one instruction with studio visits from our renowned faculty as you develop your skills.
Graduate Program Cost
PROGRAM COSTS
Tuition and fees for graduate students taking nine credit hours are $3,669 for Texas residents and $7,341 for non-residents.
Back to menu
ADMISSIONS REQUIREMENTS International/Domestic Tabs
Admission
Back to menu
Contact Us
Department of Art – Visual Communication
8750 N Central Expy.
Dallas, TX 75231