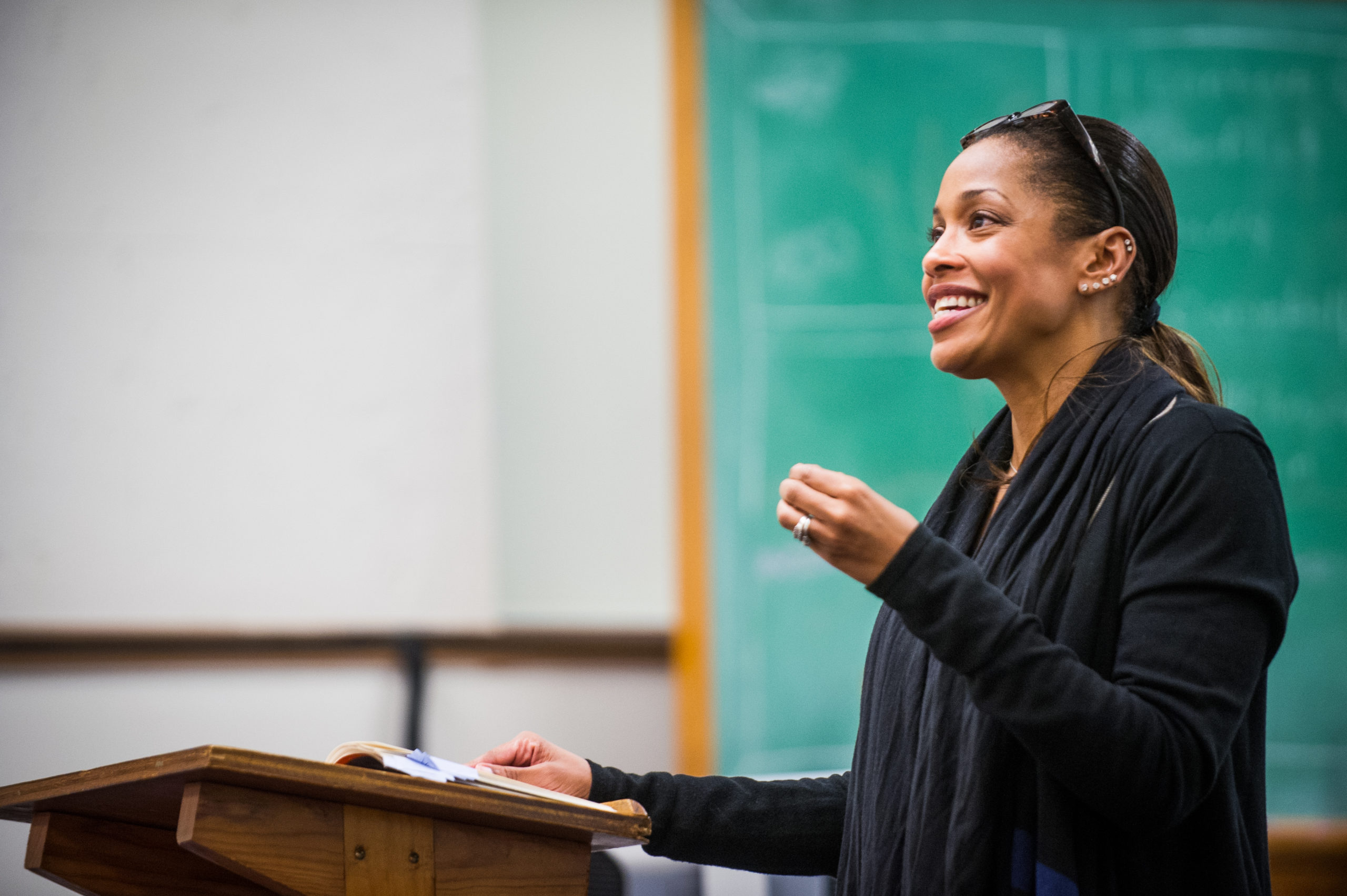 Refine Your Research
Prepare for a career in academia and work with renowned faculty within composition and rhetoric, linguistics, or literature.
At A&M-Commerce, you're more than just a number. You're a colleague. Take the next step towards earning your Ph.D. in English by applying to our doctoral program. Whatever your specialty may be, we're here to guide you along the way. We offer concentrations in composition and rhetoric, linguistics, and American, British and children's literature. Work closely with our renowned faculty as you present at conferences, publish your research and interact with scholars across disciplines. Apply your knowledge to the classroom setting through teaching at the college or university level.
Where It Is Offered
Commerce, Online
Foreign Language
Foreign language optional
Delivery
Blended (50-85% Online), Face-To-Face, Fully Online
Total Credit Hours
60 Hours
Dissertation Requirements
Dissertation Required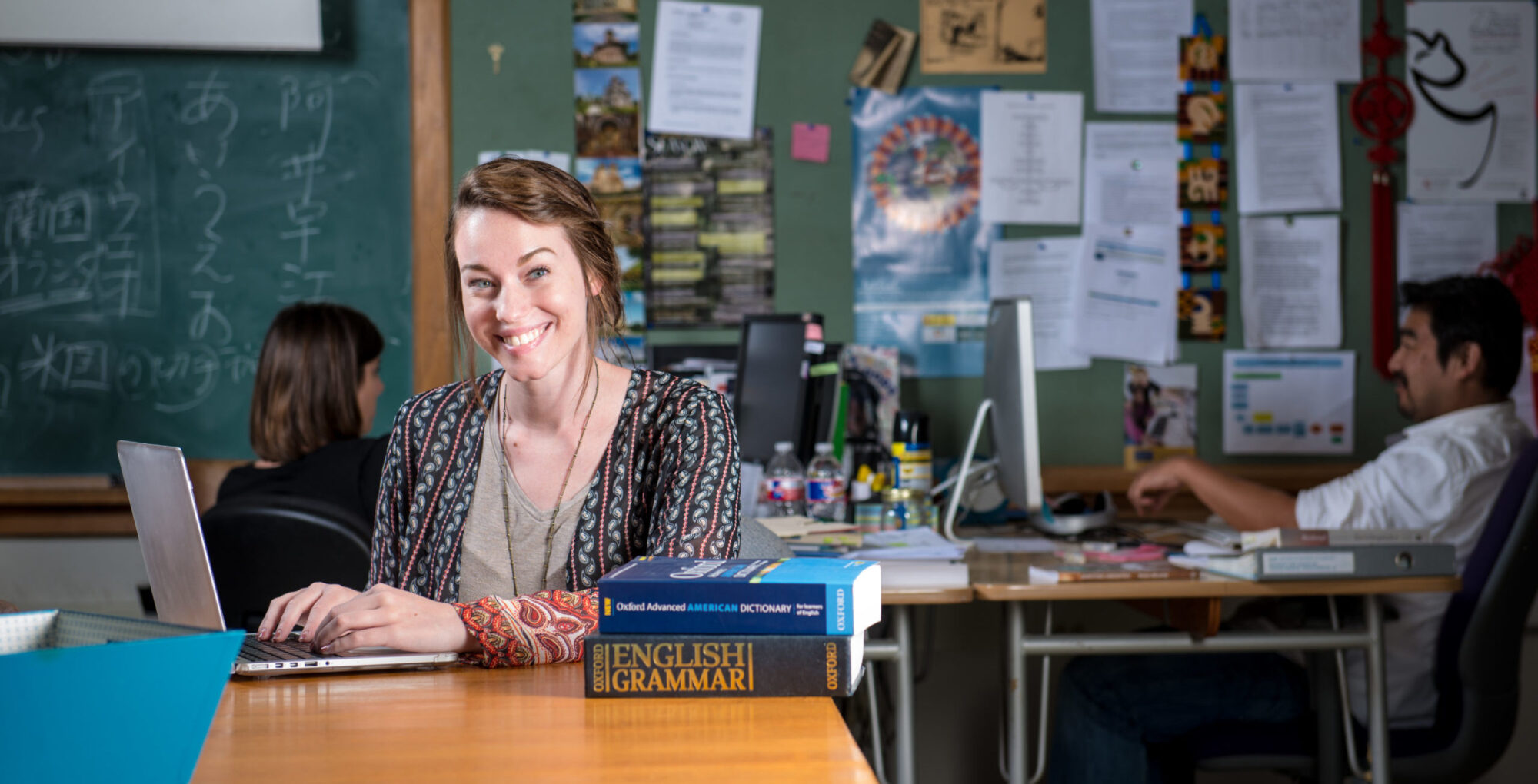 SEE YOURSELF SUCCEED WITH A Ph.D. IN English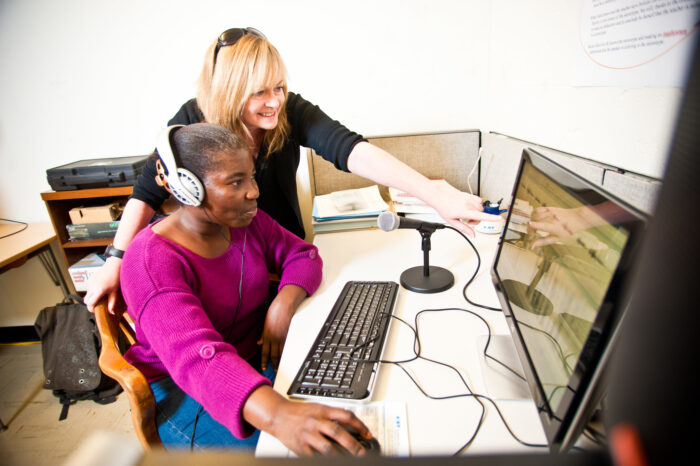 Dedicated Faculty
Work alongside exceptional faculty who will improve your reading, writing and analytical skills. You'll receive one-on-one mentorship as you explore the literary world.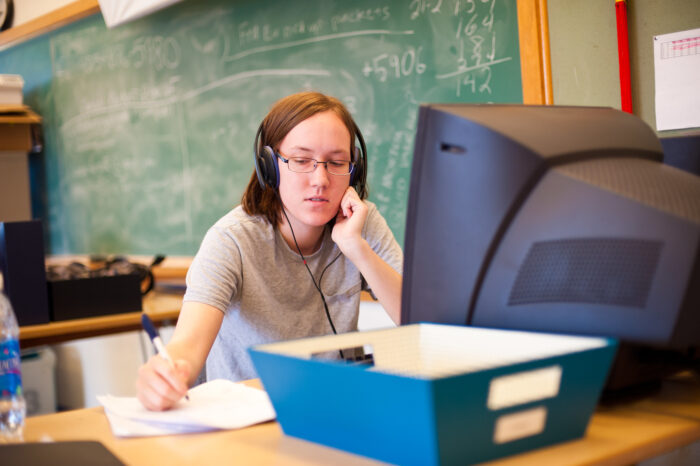 Lead Students to Success
Teach undergraduate students how to read often and write well. Through our Writing Center and teaching assistant program, you'll work with undergraduate students as you mentor and tutor.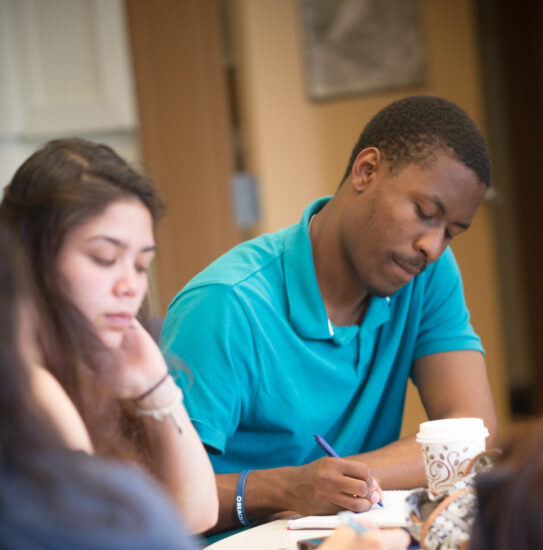 Enrich Your Education
Engage in meaningful discussions that deepen your understanding of cultural and social differences. We challenge our students to broaden their appreciation of literature and become globally minded citizens.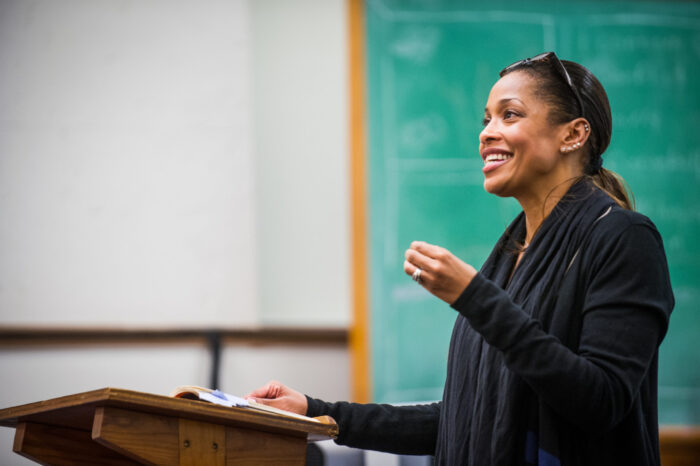 Career Readiness
Employers are looking for critical thinkers and effective communicators. The College of Humanities, Social Sciences and Arts is dedicated to providing you knowledge and resources to excel in the workforce.
Focus Your Passion
Choose from two areas of concentration and five specialties while earning your doctorate. Discover which option works best for your research interests and career goals.
Written Discourse: Theory and Practice
Composition and Rhetoric
Linguistics
Critical Literacy
American Literature
British Literature
Children's Literature
Faculty Spotlight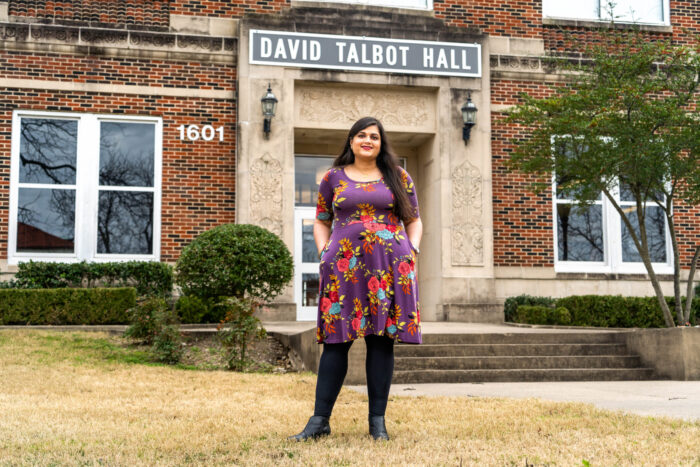 Ashanka Kumari, Ph.D.
I am motivated by people. As a teacher, that's students; as a researcher, it's the people most impacted at the heart of my projects; as a human, it's my family.
More About Ashanka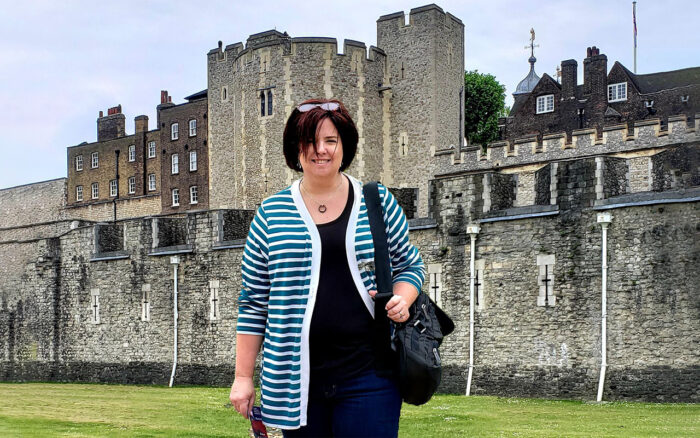 Shannon Carter, Ph.D.
Humans are inherently storytelling creatures. This is our refrain. This is how we know who we are–as individuals, as communities, as a nation, as a world.
More About Shannon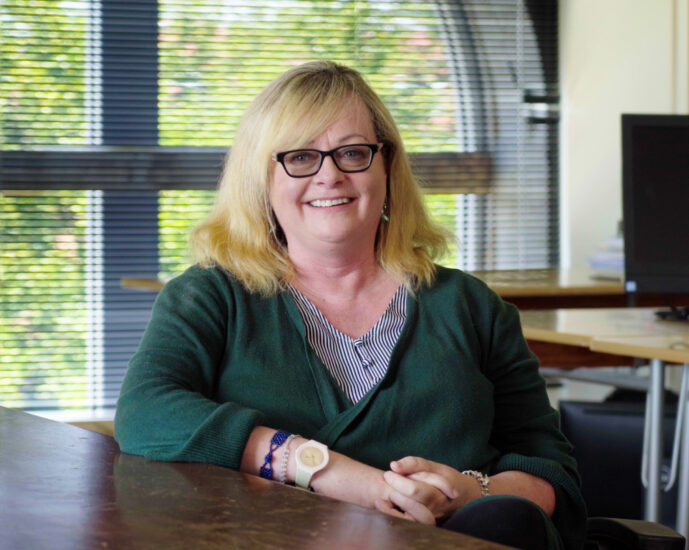 Lucy Pickering, Ph.D.
The best part about attending A&M-Commerce is that you are not a number. You are an individual who becomes part of the community.
More About Lucy
What you will learn
A Ph.D. in English will offer you the opportunity to:
Engage in discussions with peers and professors
Benefit from small class sizes and one-on-one mentorship
Receive substantial knowledge in literary theory and practice
Research areas that interest you within the discipline
Serve as a teaching assistant for the Department of Literature and Languages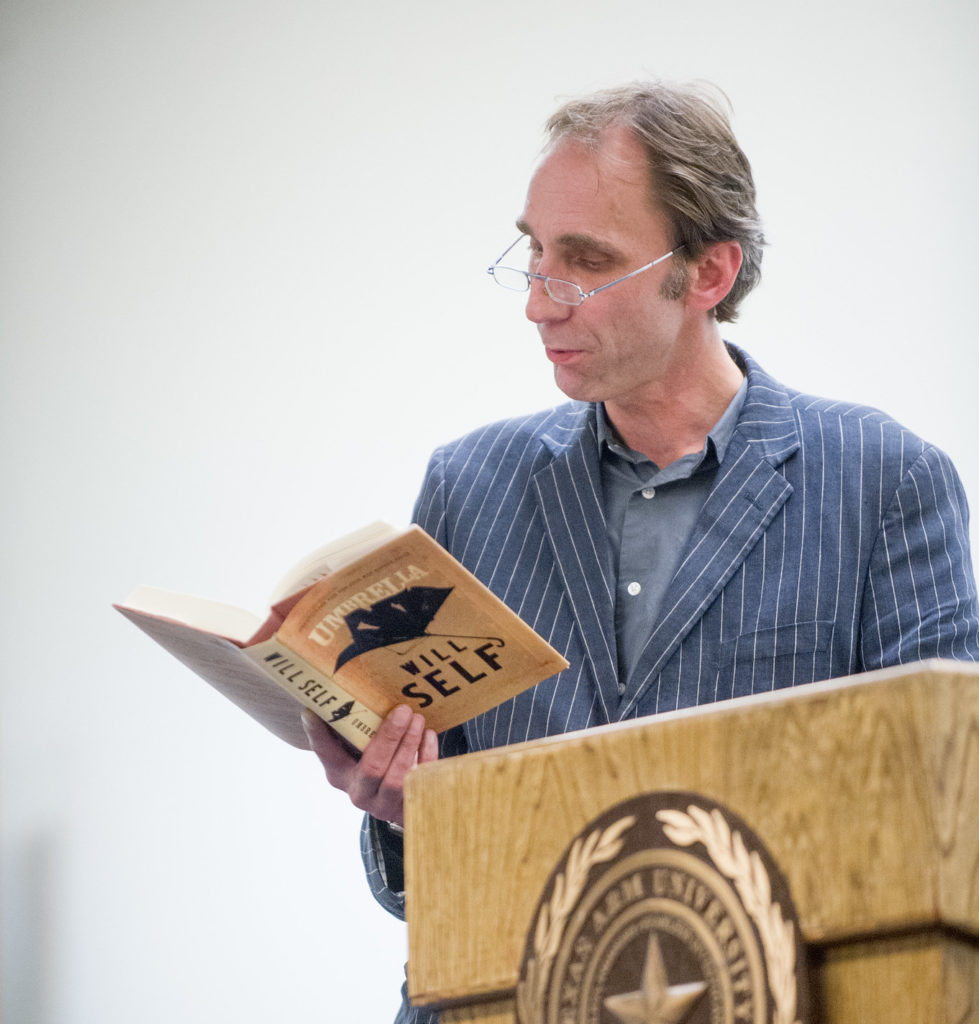 Careers
Earning your Ph.D. in English prepares you to teach at the college or university level. Join a rewarding program that deepens your understanding of literary theory and criticism. Other careers in higher education, academic publishing and editing may require a Ph.D.
Career Possibilities and Current Median Salaries
US DOL Bureau of Labor Statistics, Occupational Outlook Handbook, 2018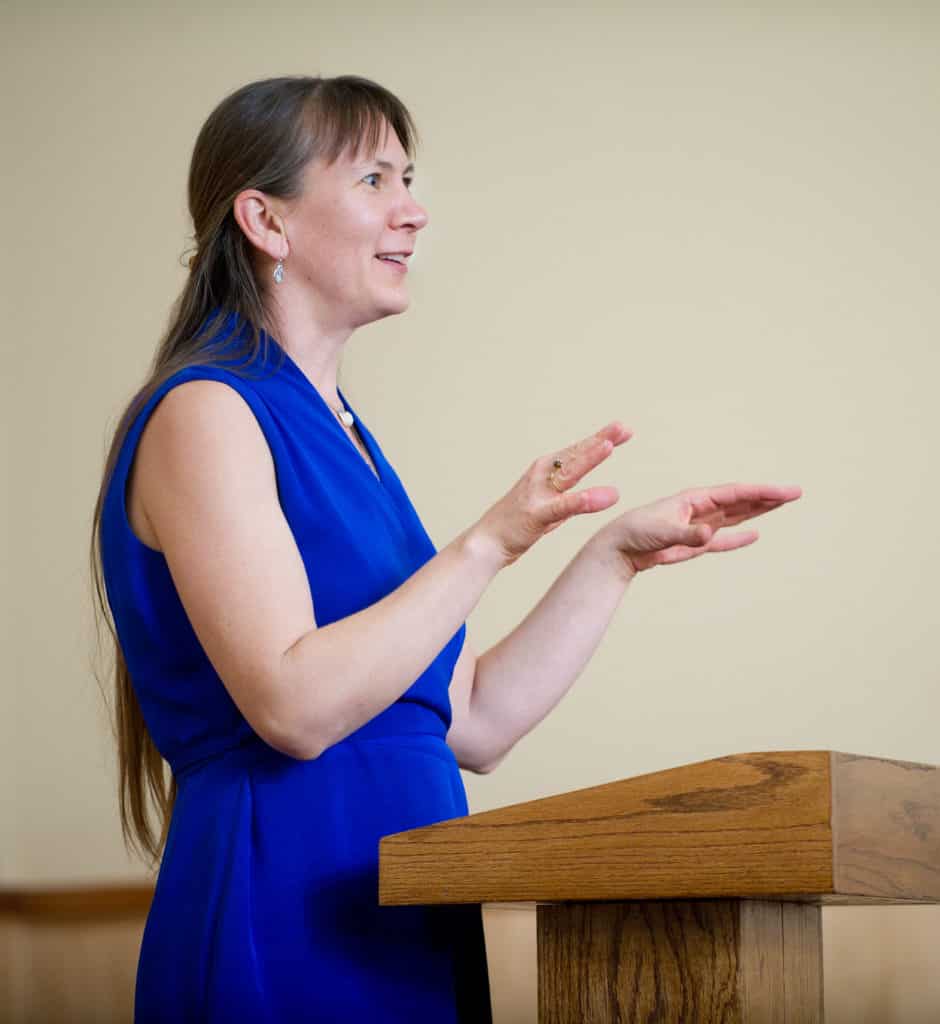 Experience the Classroom
Gain the experience you need by teaching English 1301 or 1302 at the university level. Doctoral students will have the opportunity to serve as teaching assistants in order to meet residency requirements, though students who are not able to serve as teaching assistants may fulfill requirements in alternate ways. Contact Dr. Karen Roggenkamp, program coordinator, for more information.
Featured Courses
Major Figures World Lit
Eng 781
A study of major literary works from both classical and contemporary literature in diverse genres outside the English language tradition. This course is required for doctoral students specializing in Critical Literacy.
Development of the British Novel
Eng 540
A study of the origin and development of the novel in Great Britain from the eighteenth century to the present. Novels by authors such as Fielding, Austen, Dickens, Hardy, Woolf, and Joyce may be included.
Pedagogical Applications of Phonology & Phonetics
Eng 658
The application of phonological principles and practices to TESOL teaching. We will examine different approaches to pronunciation teaching in the ESL/EFL classroom and investigate a variety of techniques.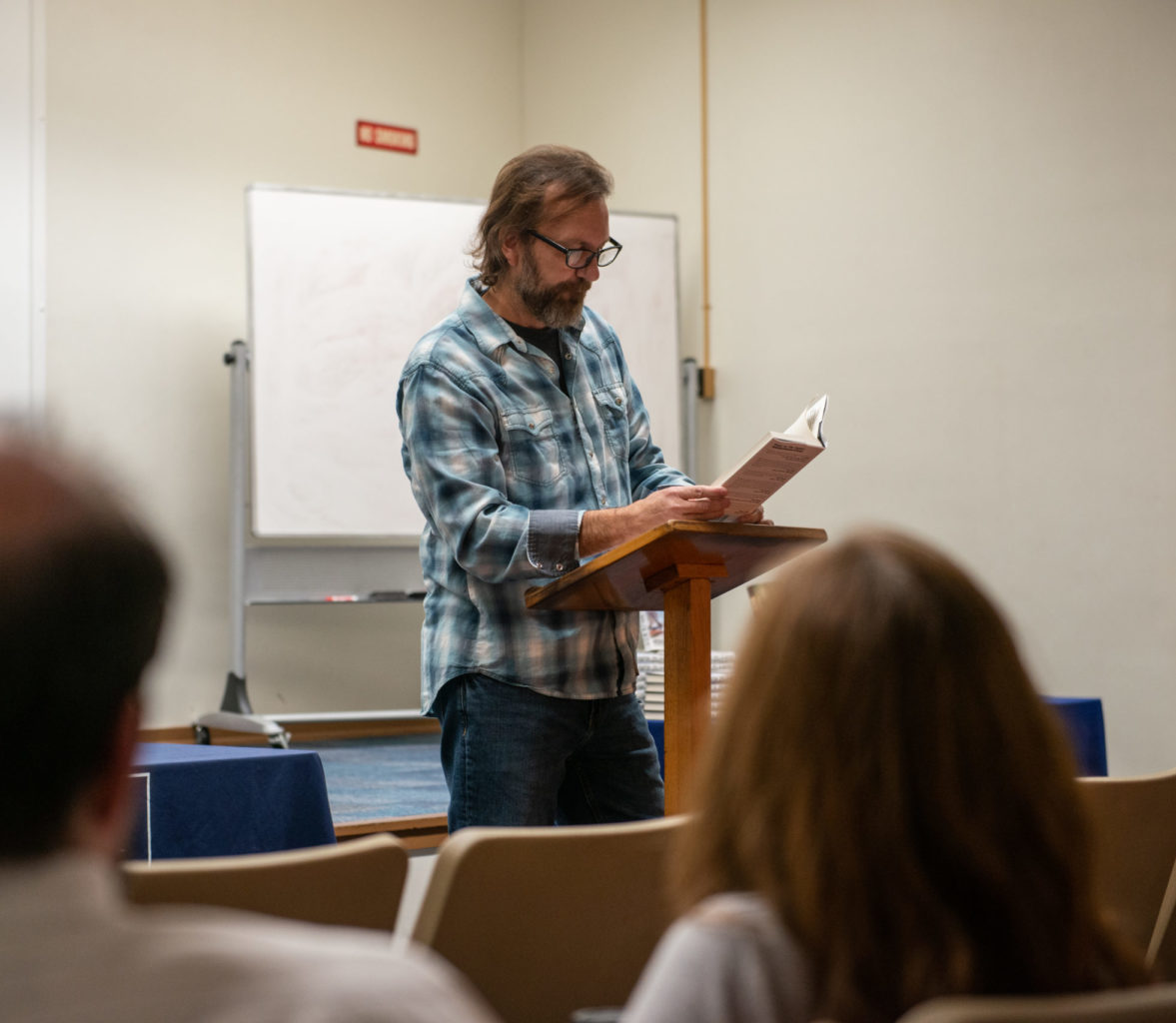 Course Delivery
Our flexible program is designed for current educators and working professionals. Whether a full or part-time student, you can complete the program at your own pace. We offer face-to-face courses at our main campus location, and this program is also offered fully online.
Graduate Program Cost
PROGRAM COSTS
Tuition and fees for graduate students taking nine credit hours are $3,669 for Texas residents and $7,341 for non-residents.
Back to menu
ADMISSIONS REQUIREMENTS International/Domestic Tabs
Admission
Back to menu
START YOUR JOURNEY! Two buttons
START YOUR JOURNEY!
Back to menu