FINE TUNE YOUR SKILLS
Become a part of our internationally recognized music program. Our Bachelor of Music degree advances your knowledge in music theory, history, pedagogy, performance and more. Receive one-on-one instruction from our renowned faculty as you develop your skills and build your repertoire. Whether you aspire to teach or perform, our degree prepares you for a variety of careers. Join our community of recognized musicians and apply today! You can also learn more about the Music Department at our main department webpage.
Where It Is Offered
Commerce
Foreign Language
No foreign language credits required
Total Credit Hours
127 hours
Thesis Requirements
No thesis required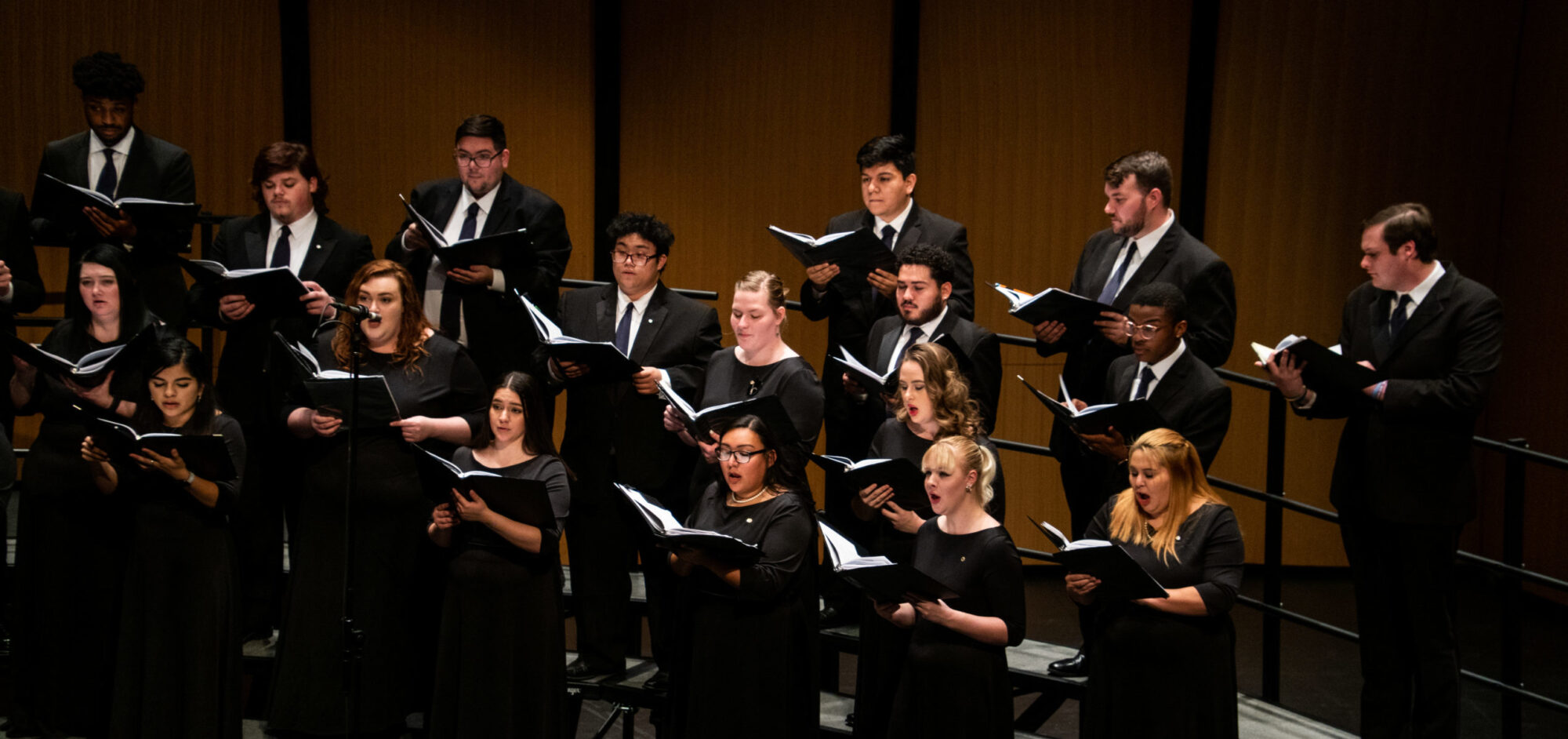 Music (BA/BM):: 1.10 Focus your Passion
Focus Your Passion
The BM program is for those who wish to specialize in music long term. Our BA program takes a general and well rounded approach to your education. Once you've made that choice, the Department of Music offers two different tracks towards earning your bachelor's degree. Discover what option works best for your career interest and goals.
Music Education
Pass your love of music to the next generation. Our Music Education track equips you with the pedagogical skills to teach at the elementary, secondary and collegiate levels.
Credit Hours: 41
Music Performance
Engage in a wide variety of performance opportunities. This track develops your technical skills and abilities through large ensembles, chamber playing, solo performances and more.
Credit Hours: 41
Piano Pedagogy
Develop essential skills for your piano teaching and performance craft. You will not only prepare repertoire for a solo recital but will receive extensive guidance and hands-on experience teaching piano in individual and group settings.
Credit Hours: 41
Back to menu
Music (BA) :: APPLICATIONS
What You Will Learn
A bachelor's degree in music will offer you the opportunity to:
Become a part of a community of world-class musicians and scholars
Receive private lessons from seasoned musicians
Increase your knowledge in music history and theory
Participate in conferences, master classes and workshops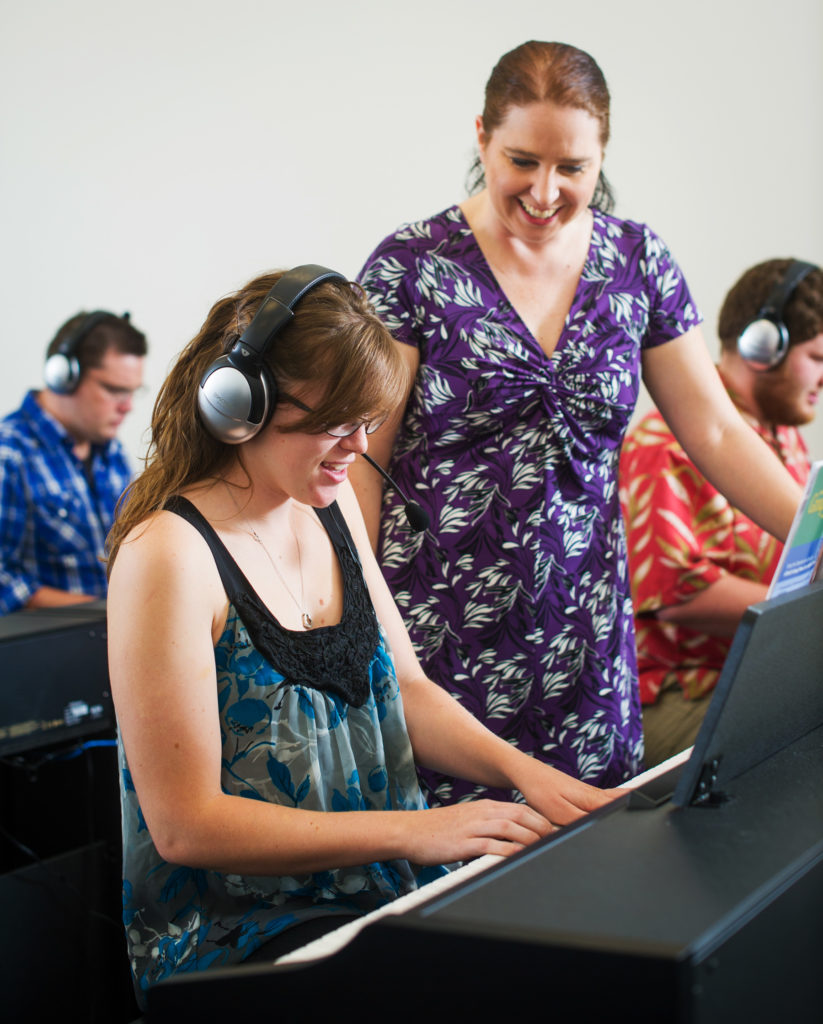 Back to menu
Music BM/BA:: ADMISSIONS REQUIREMENTS International/Domestic Tabs
Admission
Back to menu
Scholarships :: Music (BA/BM)
Undergraduate Music Department Scholarships
Music department scholarships are available and awarded based on your audition. Please contact the Department of Music for further information.
Performance-based scholarships are available to music majors and non-music majors based on the results of the Department of Music audition. The amount of the award varies according to the student's audition and potential contribution to the department.
Housing scholarships are available in addition to performance-based scholarships. Housing scholarships are awarded as a $500.00 a semester credit toward the students on-campus housing bill.
Students must meet the eligibility requirement of the University to be eligibility for a music scholarship.
Scholarship recipients are required to meet the ensemble and studio requirements as stated in their scholarship contract each semester.
Students must maintain a cumulative GPA of 2.75 or higher for a music scholarship to be renewed each semester. Students must maintain a cumulative GPA of 3.00 or higher for a housing scholarship to be renewed each semester.
Back to menu
Undergraduate Program Costs
Program Costs
Tuition and fees for undergraduate students taking 12 credit hours are $4,212 for Texas residents and $9,108 for non-residents.
Back to menu
START YOUR JOURNEY! Two buttons
START YOUR JOURNEY!
Back to menu