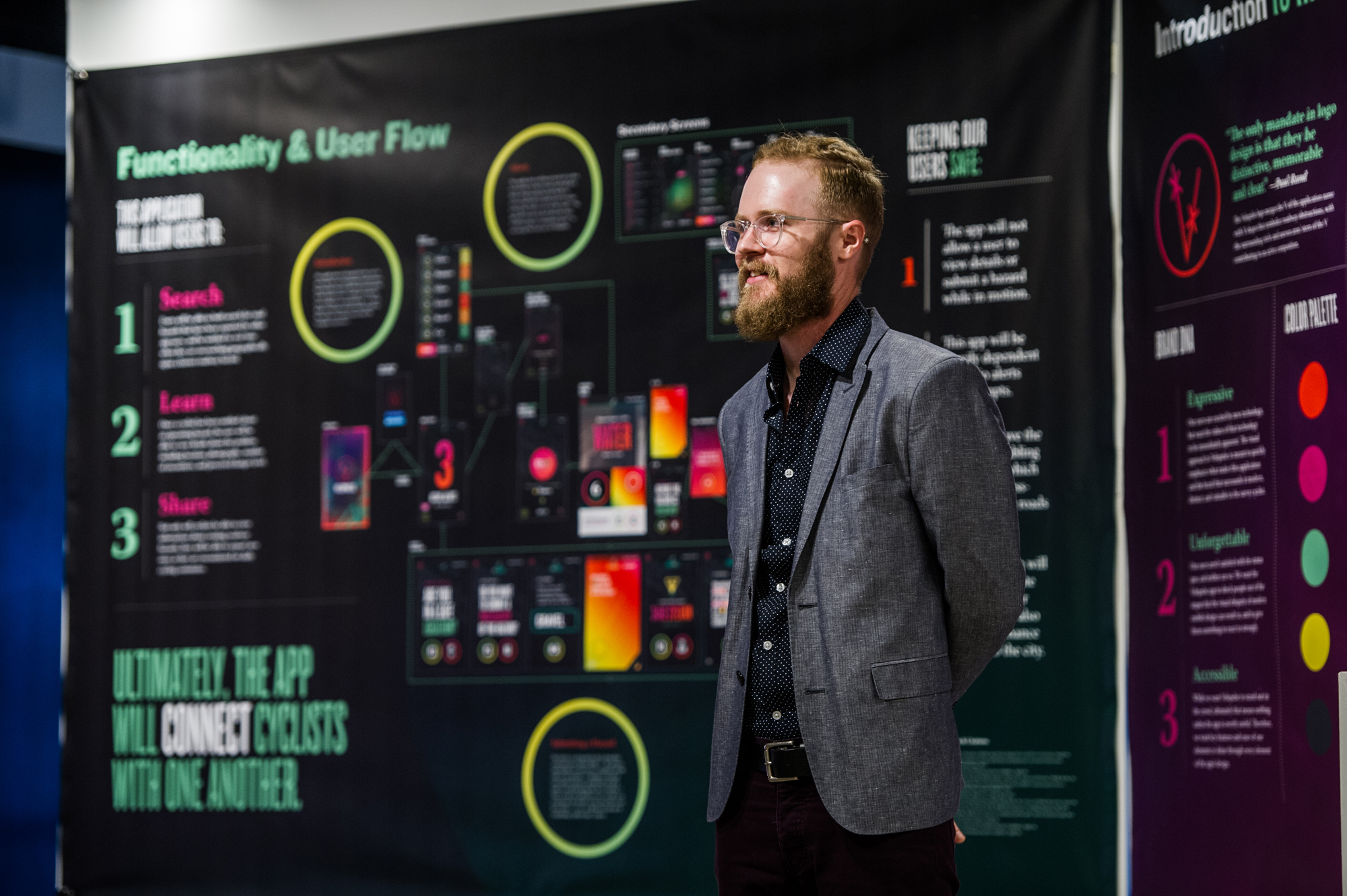 Take Your Creativity to the Next Level
Advance your design skills and increase your understanding of the intersection of business and design.
Achieve a higher level of proficiency in creative design innovation and problem-solving techniques, design business strategy, ideation, and marketing, and prepare for a career in design education. Based in Dallas, our facilities immerse you in one of the nation's most vibrant areas in business and design. Work with award-winning faculty and industry leaders as you develop advanced skills in creative conceptualization, design process, product, and pedagogy development. Special concentration is placed on design criticism combined with courses in creative strategies or business practices, professional leadership, design history, and design education curriculum. Our MFA program is a terminal degree that prepares you to teach at the university level or advance your career.
Where It Is Offered
Dallas
Foreign Language
No foreign language credits required
Total Credit Hours
60 Hours
Thesis Requirements
Thesis Exhibition with Support Paper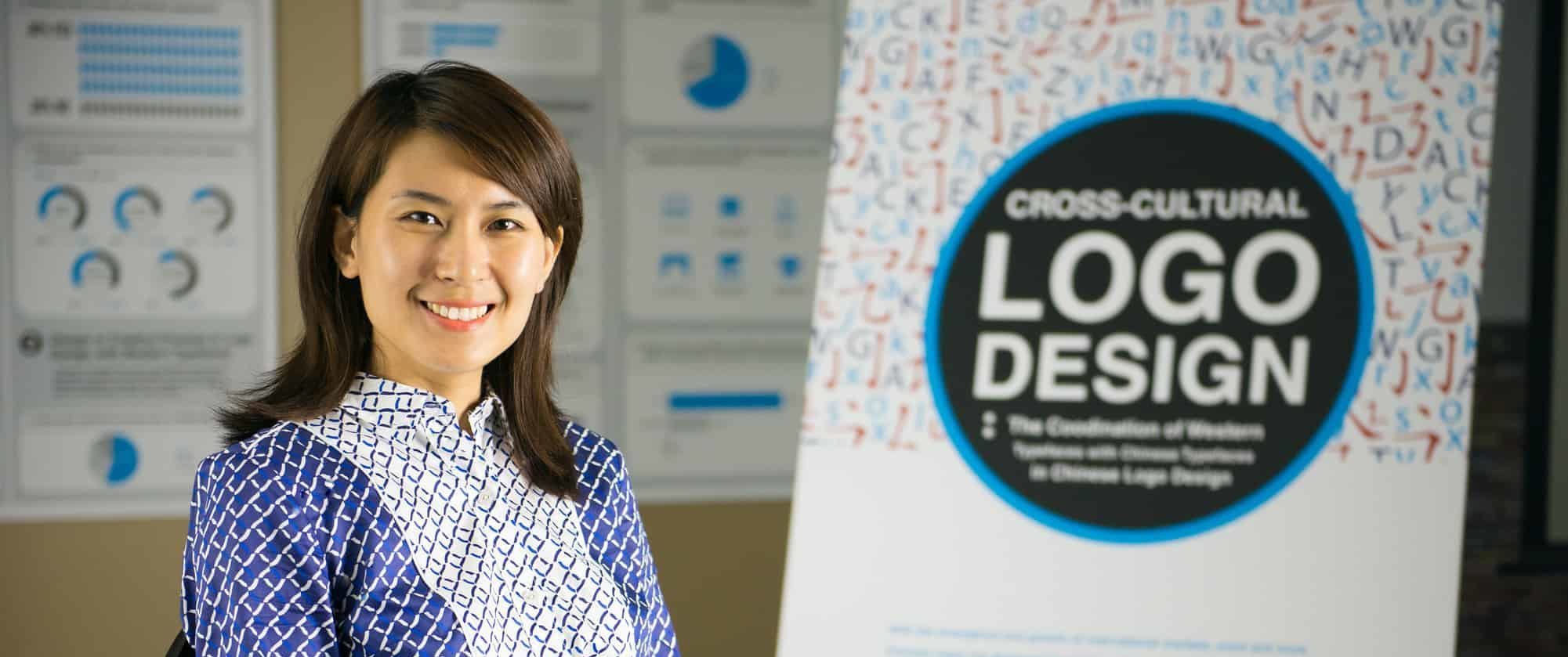 SEE YOURSELF SUCCEED WITH A Master of Fine Arts with a Visual Communication Emphasis degree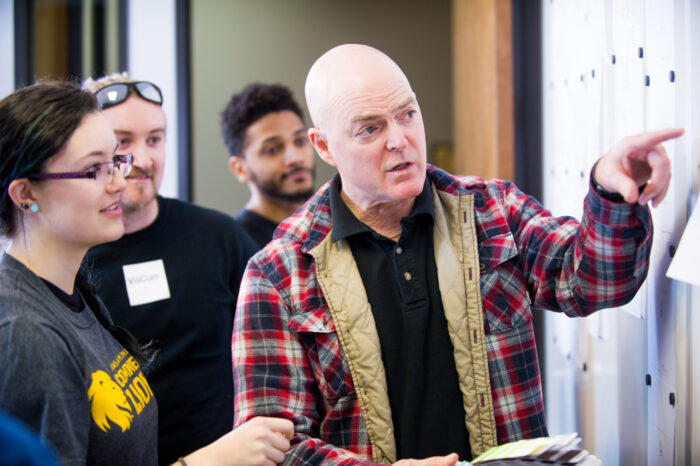 Dedicated Faculty
Engage with exceptional faculty who challenge your creativity and artistic ability. You'll work alongside award-winning professionals as you develop your conceptual and practical skills.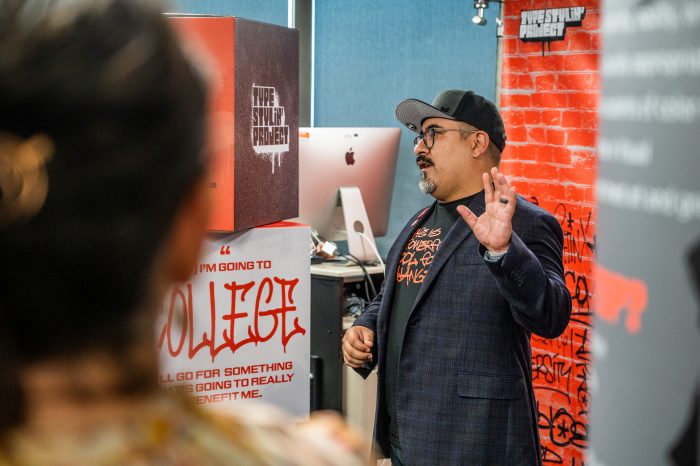 Creative Problem Solving
Become a better problem solver through a deeper understanding of creative processes and innovation. Gain a broader knowledge of our cross-cultural world and sharpen your skills as a strategic thinker and entrepreneur. Study the pedagogy of design education and curriculum development to empower student learning and success.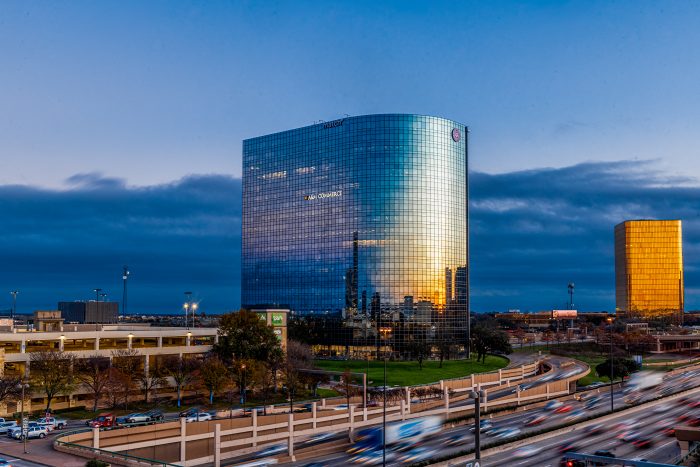 Our Facilities
A&M-Commerce is a leader in visual communications. Located in the heart of Dallas, our program benefits from the expertise of industry leaders. Let the metroplex inspire your next creation.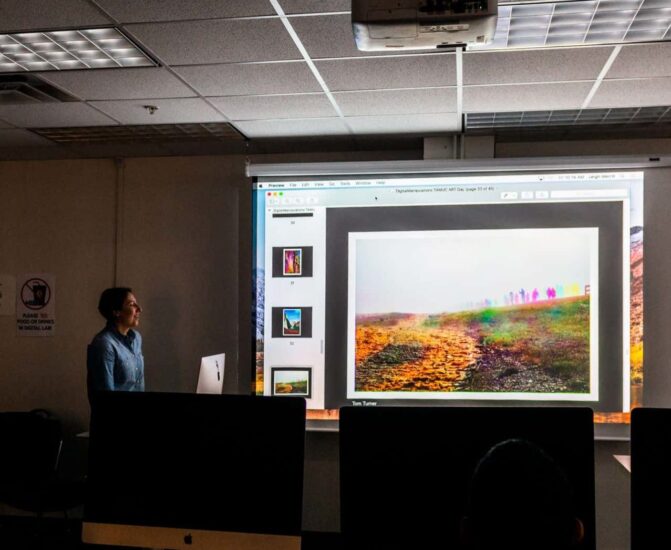 Nationally Accredited
The Department of Art is accredited by the National Association of Schools of Arts and Design (NASAD). Accreditation ensures that the degrees, curriculum and faculty meet rigorous standards of breadth and quality.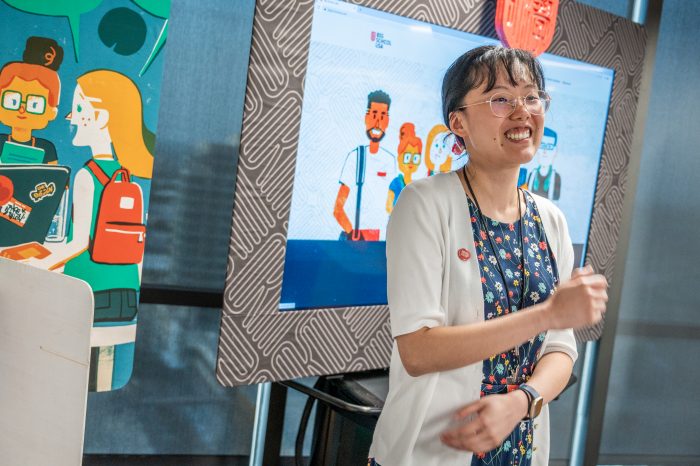 Career Readiness
The MFA prepares design educators for a robust job market where a terminal degree is either required or highly advantageous. Achieve a higher level of proficiency in creative design innovation and problem-solving techniques, design business strategy, ideation and marketing, and prepare for a career in design education.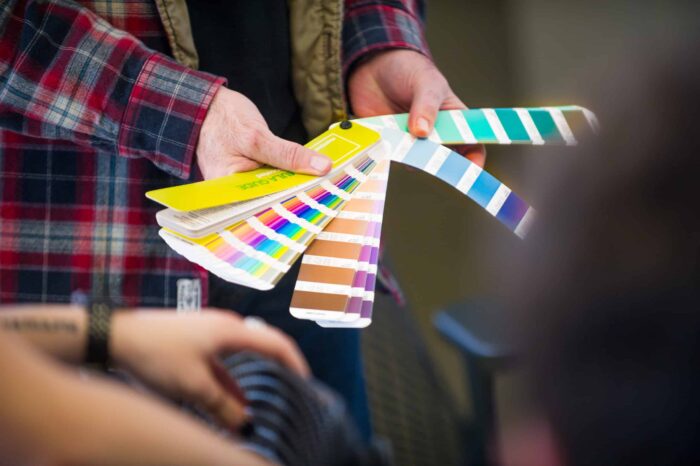 Creative Methodologies
Exploring creative processes to better understand what makes an idea viable, compelling, and sustainable.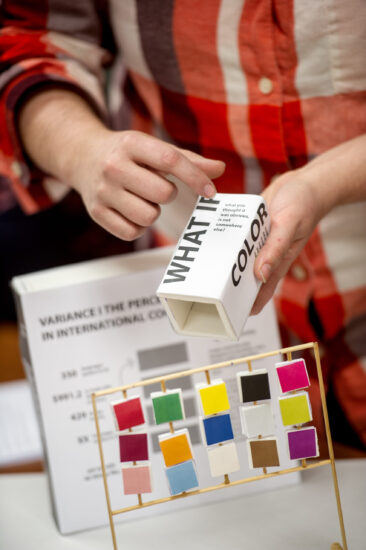 Creative Innovation
Empowering business innovation through organizational leadership, entrepreneurship, strategy, process, and product.
What will you learn
A Master of Fine Arts degree with a Visual Communication emphasis degree will offer you the opportunity to:
Enhance your critical thinking and creative strategies
Learn innovative business practices, leadership in the workforce and the marketing of a product
Study pedagogical theories and techniques to prepare you to teach at the college level
Complete a thesis exhibition that addresses an issue of social, educational, environmental or economic importance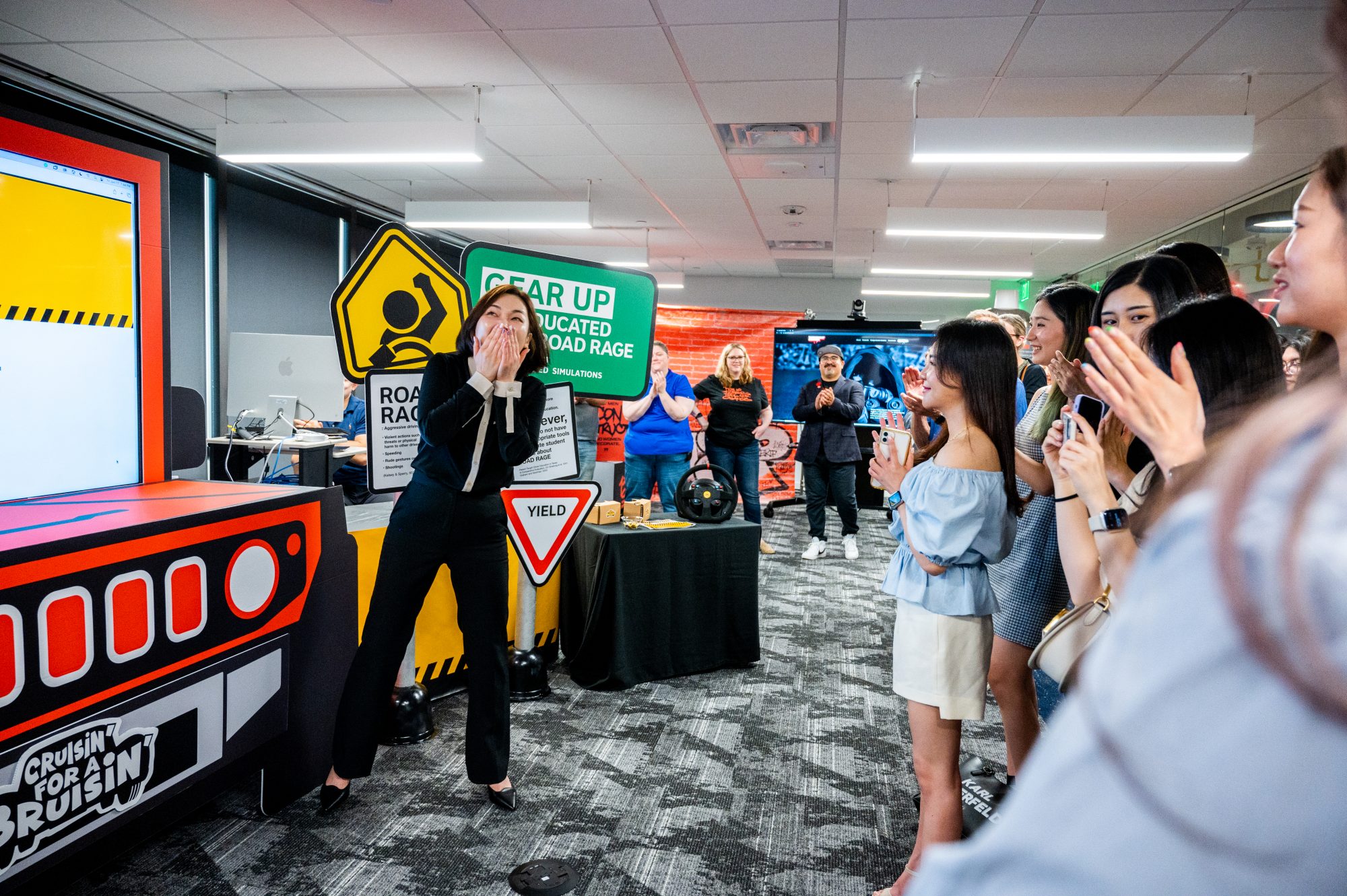 Careers
Many of our graduates find employment as instructors at community colleges or universities. People looking for careers in marketing, web development, education, nonprofit and more may benefit from a degree in visual communications.
Career Possibilities
Digital Media/Animation
Painting
Sculpture
Photography
Drawing/Printmaking
Ceramics/Metal/Fiber/Glass
Film Video
Architecture/Interiors
Featured Courses
Ideation, Process and Production
ARTS 550
This course will be centered around innovation focused on creating value through ethnography, research, ideation and strategy in a marketing frameset. Students will explore radical ways of design thinking to create new business models or harness compelling value for products or services that do not currently exist in the marketplace. Projects will be collaborative and centered around the application of innovation through segmenting, brand positioning, target marketing, and the 4Ps.
Creative Promotion and Innovation
ARTS 551
This course will empower students to take their innovations and marketing plans to the next level and implement them into a viable and fundable enterprise. Students will create a prototype to be presented as a proof-of-concept with a compelling presentation to an angel investor. In addition students will be introduced to issues related to the patent process and angel investment process as it relates to their innovations.
History of American Typography
ARTS 511
This survey course will establish a foundation of typography's rich history. Historical global influences provide the basis for understanding the evolution of typography in America as the tool and underpinning of the graphic design industry. The examination will follow the birth of Modern Typography to present-day applications.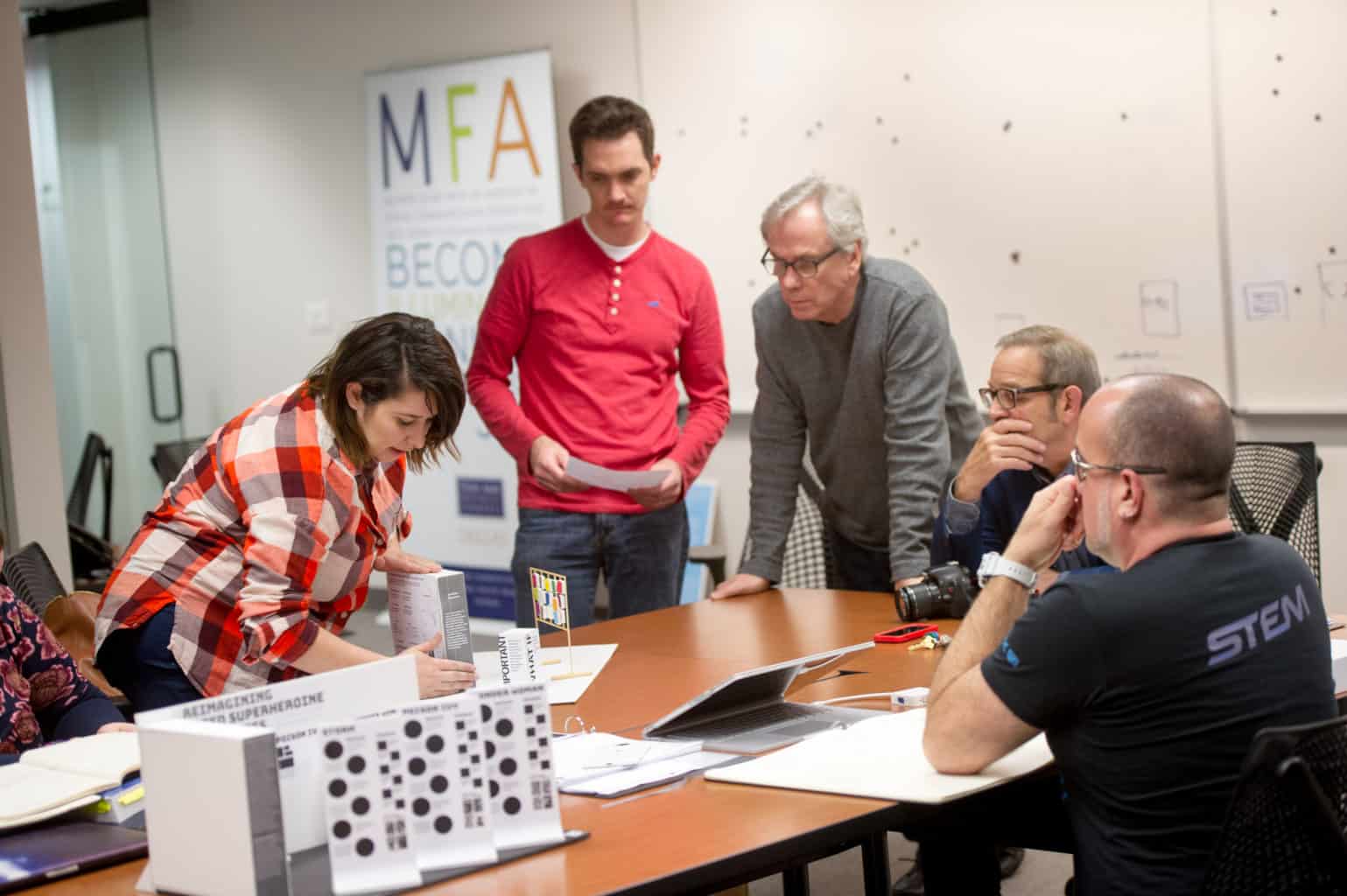 Course Delivery and Resources
Designed for current educators and working professionals, we offer courses in the evening to fit your schedule. First-semester students take courses two nights per week. Courses are offered at the new A&M-Commerce at Dallas location.
Graduate Program Cost
PROGRAM COSTS
Tuition and fees for graduate students taking nine credit hours are $3,669 for Texas residents and $7,341 for non-residents.
Back to menu
ADMISSIONS REQUIREMENTS International/Domestic Tabs
Admission
Back to menu