Literacy Studies :: Introduction
First Year Writing
20 Years of Literacy Research
Almost twenty years ago when Shannon Carter, Ph.D. came to Commerce, our program took an explicitly political turn by shifting our attention to vernacular literacies through ethnographic inquiry. Today, our first-year students continue to examine the social, political, and economic conditions surrounding writing by studying literacy in their own lives, their communities, and in a global world. Graduate students and faculty together continue to study the latest in literacy-based first-year writing practices.
Back to menu
Literacy :: Celebration of Student Writing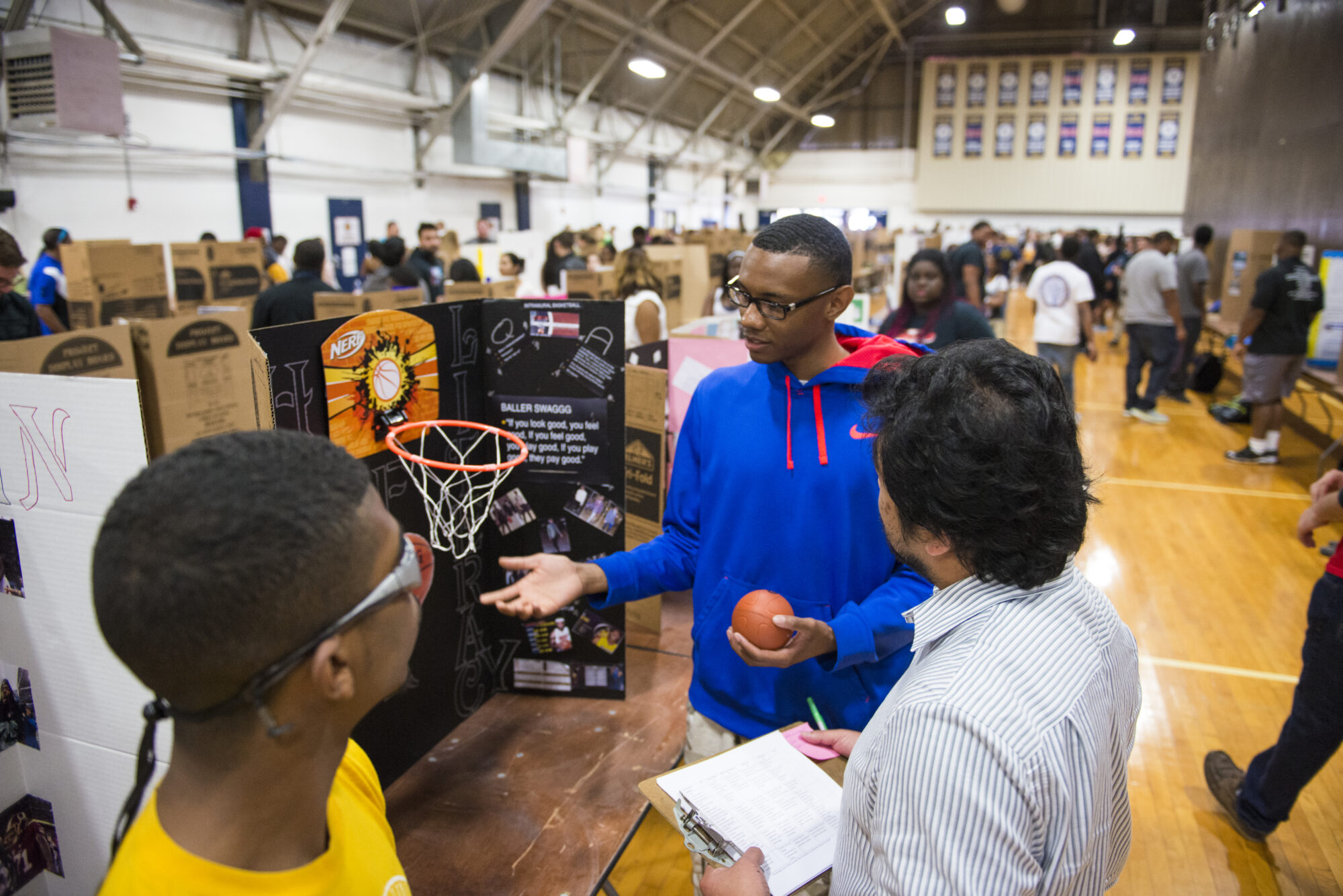 Celebration of Student Writing
The Celebration of Student Writing is the culminating event for English 1302. All students enrolled in ENG 1302 are required to participate. At the event, students display results from their semester-long ethnographic research projects. The event is held on the last Friday of classes and is well attended by students, faculty, and university administrators.
The CSW celebrates the original research of first-year college students with a focus on culminating project for the first-year composition sequence. It serves as an argument that student research at any level should be celebrated alongside the promotion of the multiple literacies found throughout the process. Contributes to the national conversation on writing by sharing the original research of first-year composition students studying literacy as it manifests itself in a variety of contexts. Suggests that everyone is a writer and literacy is everywhere.
Back to menu
Literacy :: Shannon Carter
The Way Literacy Circulates: 20 Years of Literacy Sponsorship in/across a Community-Based Rhet/Comp Program
I see Brandt's sponsors of literacy playing a central role in how I went about training new teachers to attend to the material, sociopolitical, embodied dimensions of writing (the way literacy lives, to call attention to my first book).
My study emerged largely from the circumstances of my life after graduate school, at my first tenure-line position: Director of Basic Writing and the Writing Center at A&M-Commerce. The program I inherited in 2001 was a progressive one, deeply influenced—like Deborah's—by the one at the University of Pittsburgh described in Facts, Artifacts, and Counterfacts. Indeed, the person most influential on our various writing programs, including BW, Donna Dunbar-Odom, trained under Bartholomae in the then still quite famous Pitt program. She brought this approach to our entire writing program in 1993, around the time Deborah was most deeply immersed in her research and I was beginning graduate school.

Back to menu
First Year Writing :: Publications
Featured Publications Title of Publication
Abstract Abstract Abstract Abstract Abstract Abstract Abstract Abstract Abstract Abstract Abstract Abstract Title of Publication
Abstract Abstract Abstract Abstract Abstract Abstract Abstract Abstract Abstract Abstract Abstract Abstract Title of Publication
Abstract Abstract Abstract Abstract Abstract Abstract Abstract Abstract Abstract Abstract Abstract Abstract Title of Publication
Abstract Abstract Abstract Abstract Abstract Abstract Abstract Abstract Abstract Abstract Abstract Abstract
Back to menu