A&M-Commerce Alumna Shows Kids the Magic of Creativity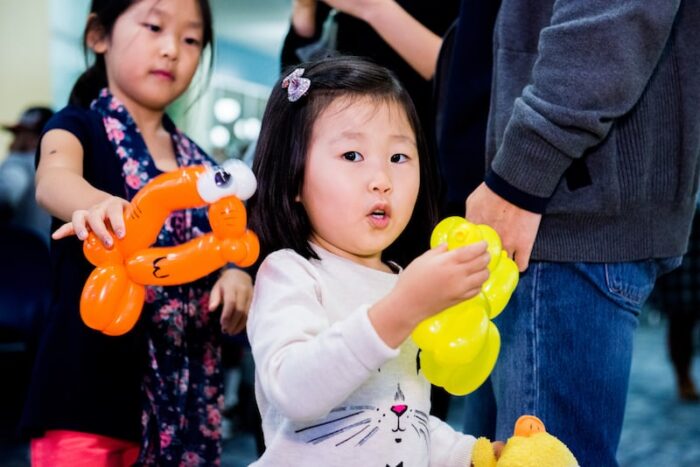 One particular Texas A&M University-Commerce alumna is making a difference in the lives of children through the magic of storytelling.
Children from all over North Colorado will soon have the opportunity to be immersed in a storybook like never before at the Fort Collins Museum of Discovery's "Storytime in the Dome" event led by A&M-Commerce alumna, Cathy Morrison. The event will be making use of the museum's Otterbox Digital Dome to immerse children in the experience.
During the experience, beautifully illustrated storybooks come to life before the eyes of children and adults in attendance. Illustrator Morrison's books are adapted for the big screen by Digital Dome Manager, Ben Gondrez, whose sound effects and page turns draw the audience in as the story is read aloud on stage by Morrison. A longtime volunteer at the museum, Morrison's books are the first to be adapted for the experience.
Sarah Kinard, who leads the Early Childhood and Special Learning portion of the Fort Collins Museum of Discovery, says that with the event, "Visitors experience storytelling like never before."
In addition to making use of the Dome to immerse attendees, the museum also encourages children to do arts and crafts related to the story, and to continue in conversation about the topic.
Currently, the chosen book for "Storytime in the Dome" is a book called "Dino Treasures," which runs along with the museum's exhibit called "Pterosaurs: Flight in the Age of Dinosaurs." The book takes children along on a paleontology expedition with archeologists digging for dinosaur bones.
Staff members at the Fort Collins Museum of Discovery are always looking for new ways to get kids interested in science and learning, and so far the "Storytime in the Dome" program appears to be filling that role nicely.