A&M-Commerce's New Director of International Programs Excited to Return to TAMUC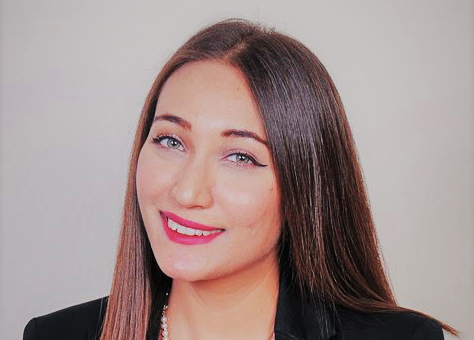 Texas A&M University-Commerce welcomes a new Director for the Office of International Programs, and she couldn't be more excited to return to the campus that she previously called home.
Priyangana Risal will assume the directorship effective May 1. She comes to A&M-Commerce having most recently served as the assistant director and Designated School Official (DSO) of the Office of International Affairs at Texas A&M University-San Antonio.
Risal has an acute awareness of the needs of international students as she immigrated to the United States from her native Nepal at age 17. She says that she dealt with a significant amount of difficulty adjusting to life in a new country while attending university.
"I did struggle with the culture shock," Risal said. "When you see things in popular media about America, it can be very different when you actually get there."
Risal says that the immigration office at the University of North Texas (UNT) was immensely helpful in assisting with the adjustments of living in America and providing opportunities to meet and cultivate friendships with both international and domestic students. She began working for the office as a student worker in her later college years before graduating with a bachelor's degree in integrated studies and a minor in Legal Studies in Business.
She enjoyed the work and found immense gratification in helping international students find their footing in a new land, just as the office had done for her. It was at that time in her life when she originally found her way to A&M-Commerce, being hired in 2014 as an international student advisor and admission coordinator.
"While at A&M-Commerce I became accustomed to the campus and traditions of the school," Risal said. "I also gained relationships with international students who I am still in contact with to this day."
She later moved on and moved up, taking a position at the University of the Incarnate Word (UIW) before arriving as the assistant director at A&M-San Antonio. She says that, upon seeing the job opening at A&M-Commerce, she thought it was a great opportunity to return to where it all began.
"I feel very blessed to be chosen for this position, as this is where I started out initially," Risal said. "I feel like my time at TAMUC was short, but I learned so much in that time. I am a bit nervous but also very excited to come back to Commerce and do well."
She says that she feels very lucky to be in a position to assist students with completing their education in the United States.
"It is the dream of many students all over the world to study in America," Risal said. "Without the support of an international office, I would not be here today. I always try to put myself in the shoes of a student and see what their needs are and how I can best help them."
Risal enjoys reading and learning about other cultures, and she can speak English, Nepali, Hindi and Urdu. She received a Master of Business Administration with a concentration in international business from the University of the Incarnate Word and is currently working on her doctoral degree in international education and entrepreneurship from the same institution.
A&M-Commerce Provost John Humphreys had high praise for the new director, stating that she brings great energy and experience to the position.
"During my interviews within the national search process, I was very impressed with Ms. Risal's multiple skill sets, her programmatic ideas, her customer service focus and, most especially, her desire to ensure a transformative educational experience for our international students," Humphreys said. "I am confident that she can lead and enhance international programs and services at A&M-Commerce, and I look forward to working with her."