TAMUC Alum Making Waves in Cybersecurity as an Industry Leader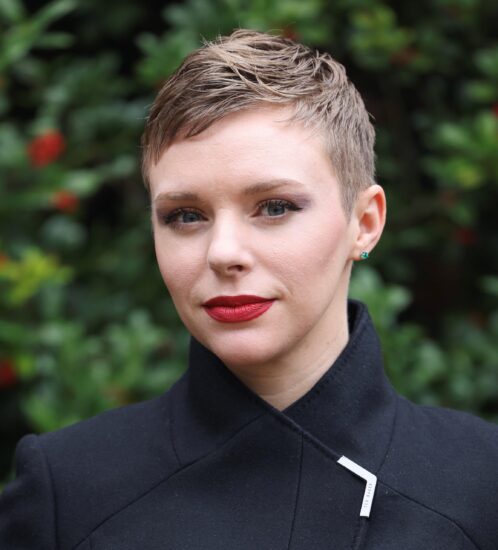 A Texas A&M University-Commerce alum is gaining serious recognition in the world of cybersecurity, and was recently named an industry leader by a national publication.
Earlier this year, Heather Gantt-Evans was named one of Security Magazine's Top Cybersecurity Leaders for 2021. This comes after just 10 years in the field, attesting to her skill and meteoric rise to a leading position.
However, she has reached this level from humble beginnings. Gantt-Evans, who grew up in Greenville, Texas, showed promise in school, even managing to graduate from high school a year early at age 17. At that point, she admits, she was too hasty in trying to break out on her own.
"I struggled after graduation, almost immediately moving in with my high school sweetheart and later becoming a teen mother," Gantt-Evans said. "My maturity wasn't ready at that time, and I tried to grow up all at once."
She moved back in with family and then attempted to complete some schooling at the junior college level. When her daughter was old enough to enter child care, Gantt-Evans began attending A&M-Commerce. The university's Children's Learning Center allowed her access to childcare while she completed her degree.
During that time, Gantt-Evans also felt called to serve, and she joined the U.S. Army Reserve. Her military duties took her away from school for nine months as she attended training, but this decision also helped her pay for her education.
Upon her return to A&M-Commerce, she took advantage of every opportunity to finish her degree, taking classes during the summer as well as the winter and spring mini terms. It paid off in 2010 when she received her Bachelor of Applied Science in Sociology.
But how did this lead to a successful career in the cybersecurity industry? It's all due to Gantt-Evans' passion to learn more.
"I wanted to work on a master's degree but wanted something more technical than what I did for my undergraduate degree," Gantt-Evans said. "In my master's program, I got the opportunity to work on lots of complex projects virtually across different cultures and time zones, so I feel that I was prepared well to work in the technology field."
Gantt-Evans completed her Master of Science in Technology Management at A&M-Commerce in just 1.5 years as a single mother. While still completing her degree, her prowess was so evident that she was picked up to work with American information technology consulting firm Booz Allen Hamilton (BAH). With BAH, she was contracted to work with the U.S. Air Force.
Since then, she has served in various roles with Ernst & Young, as well as The Home Depot, where she most recently worked as the senior director of Security Operations and Cyber Resilience. Currently, she serves as the chief information security officer for identity security software provider, SailPoint.
She stated that the recognition from Security Magazine caught her completely off guard.
"This one was a really unique and special recognition, not only because Security Magazine is known for providing great content to my profession's community," Gantt-Evans said. "But because my team at The Home Depot nominated me for this honor. It was really touching that they thought to do that and put in the effort to nominate me."
She added that the recognition from her coworkers was almost bittersweet because she received the unexpected offer to join SailPoint soon after the announcement, but it still meant a lot to her.
Gantt-Evans believes that one of the biggest keys to her success was her education at A&M-Commerce, specifically her undergraduate study in the field of sociology.
"I think sociology has been valuable in my career because, in technology career tracks, you encounter technologists that sometimes don't focus enough on the people, culture and what motivates or influences others," Gantt-Evans said. "The sociology program at A&M-Commerce taught me to be very people-centric while also limiting ethnocentrism."
Gantt-Evans says that she hopes technology education becomes more accessible in the future, as the need for great minds defending our technology infrastructure becomes greater each year.
Read Security Magazine's feature on Gantt-Evans.