TAMUC Alumnus James Thrower Inducted into Arkansas Black Hall of Fame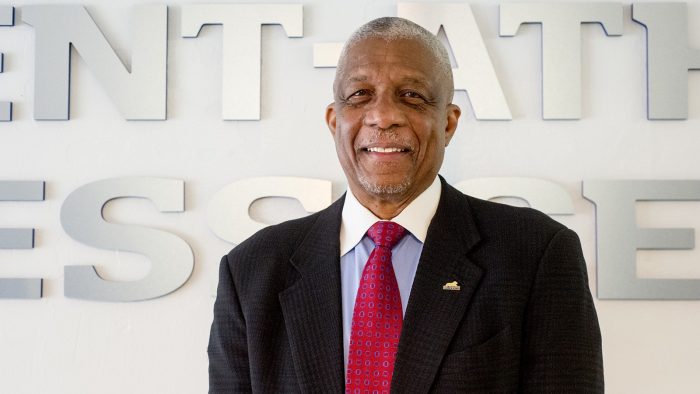 A&M-Commerce alumnus James Thrower will be inducted into the Arkansas Black Hall of Fame on Oct. 15, 2022. A recent article in the Magnolia Reporter announced that Thrower and six other Arkansans will be recognized for their extraordinary contributions to society.
For 32 years, Thrower has served as president and CEO of Jamjomar, Inc., the operating company for more than a dozen McDonald's restaurants in Michigan and Louisiana.
He was a stand-out football, basketball, and track and field player for East Texas State University (now A&M-Commerce) before playing three seasons each with the Philadelphia Eagles and Detroit Lions. He was inducted into the A&M-Commerce Athletic Hall of Fame in 2010 and was named an A&M-Commerce Distinguished Alumnus in 2012.
The Arkansas Black Hall of Fame was founded in 1992 and honors men and women "who are local or even national heroes" who have impacted their respective professional fields.