Victoria Kisluk
Dallas Site Senior Academic Advisor/Strategic Communications Specialist
8750 North Central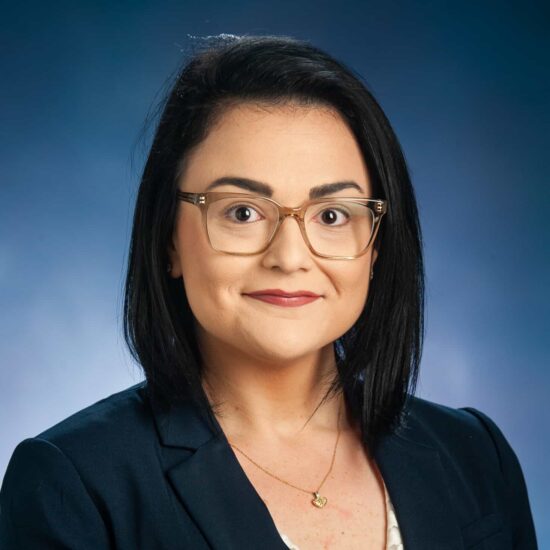 Office
8750 North Central 2008
Related Department
8750 North Central

College Major
Public Relations, Business
Victoria Kisluk is originally from Houston, Texas. Because neither of her parents were from Texas, they told her that she could go anywhere in the world, but she knew she really wanted to work in athletics and at an institution with school spirit. She would end up at the University of Tennessee. Some thought that she wouldn't be successful, but Victoria proved them wrong; She was a woman working for an extraordinarily successful men's basketball team. When she graduated, Victoria realized that she was unsure of her next step, so she pursued graduate school where she realized that really wanted to help others. She changed paths and found that academic advising was the place where she could assist students in their success and stay in athletics. She began at A&M-Commerce working for Judy Sackfield in the Department of Athletics, where she was challenged every day to be innovative and think on her feet. Victoria prides herself on being understanding and helping however she can. She may not always have the answer, but she will do her best to find one for you.
A Conversation with Victoria Kisluk
What are your goals and motivation as an academic advisor?
"My goals are to ensure that the students at Texas A&M University-Commerce get the service and guidance they need and deserve. It is our responsibility to help mold and shape who they are; We are part of their village. My motivation is the light bulbs that go on or the countless thank you's later in life. I have students from previous institutions that to this day who reach out when to say how I played a role in where they are today."
What do you like most about your career?
"I really love that I can help students with their path forward. Everyone is unique, but at the end of the day, college is the opportunity for a person to change, grow and develop into what they want to be in the future. No two paths are the same, and that is what makes universities vibrant and dynamic. I also really enjoy proving to students that they can do anything that they put their minds to. I never want a student to feel like they "can't," because they really can do anything."
How do you help students at A&M-Commerce?
"My goal since I arrived at A&M-Commerce has been to ensure that students—no matter their background—achieve their goals. Prior to my current role, I was in the athletics department for seven years, and we always told student-athletes we wanted them to walk away with championship rings on one hand and a diploma in the other. I believe that as an advisor I am here every day to help with anything that I can as well as be an advocate for them.
Education
Experience
Senior Academic Advisor, Texas A&M University-Commerce, 2022-Present
Associate Athletics Director for Student-Athlete Success, Texas A&M University-Commerce, 2020-2022
Director for Student-Athlete Success, Texas A&M University-Commerce, 2017-2020
Athletic Academic Coordinator, Texas A&M University-Commerce, 2015-2017
Assistant to the Director of Academic Center for Excellence, University of Houston, 2015
Shaquille O'Neal Life Skills Program Assistant, Louisiana State University, 2014
Shaquille O'Neal Life Skills Program Graduate Assistant (Media Training), Louisiana State University, 2012-2014
Communications Intern, Academy Sports + Outdoors, 2013
Outreach Coordinator, U.S. Department of Energy (DOE), 2011-2012
Professional Organizations
National Association of Collegiate Women Athletics Administrators
National Association of Academic Advisors for Athletics