Dallas Morning News Article Overviews President Rudin's "Fireside Chat" With Commissioner of Higher Education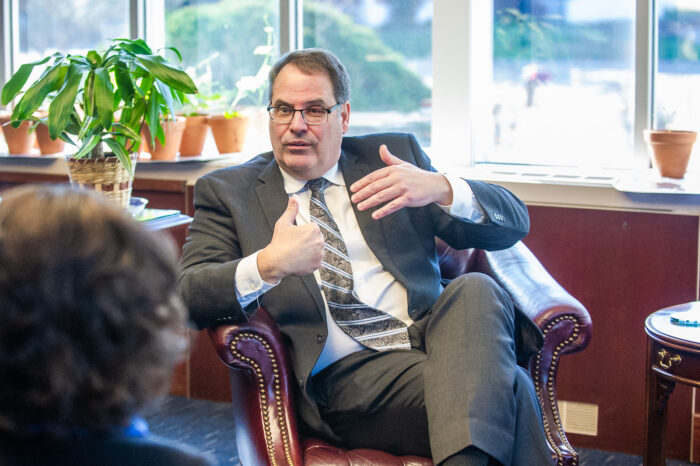 A May 12 article in The Dallas Morning News summarized a "fireside chat" led by Harrison Keller, Texas' commissioner of higher education. The chat included Mark Rudin, president of A&M-Commerce; Michael Sorrell, president of Paul Quinn College; and Neal Smatresk, president of the University of North Texas. Their discussion centered on the role of universities and the needs of students in Texas' post-pandemic recovery.
According to the article, the commissioner and presidents called for restored state funding, sustained flexible scheduling (on-line and face-to-face), additional support for students of color and immigrant students, and mental health services following the trauma of the past year.
Read the full Dallas Morning News article.