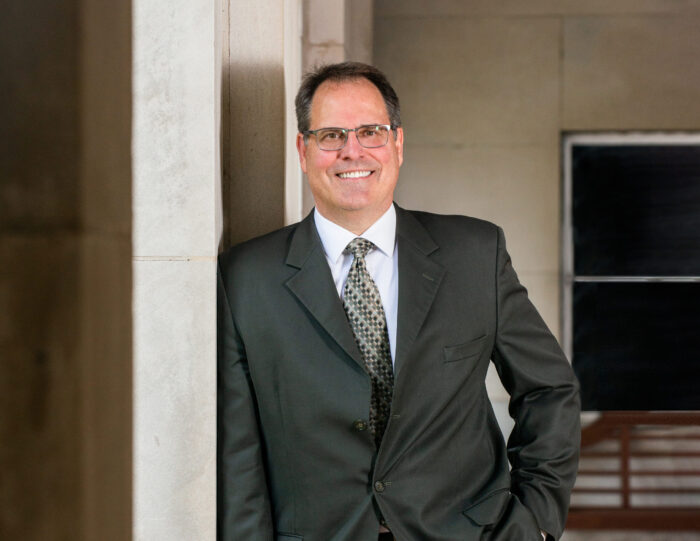 At A&M-Commerce, we want to help you transform your life through education. Here, you can freely explore, create, learn and innovate in a safe environment where you feel welcome and valued. Your future is bright, Lion! Please let me know how I can help you succeed!
Mark Rudin, Ph.D.
President
President's Office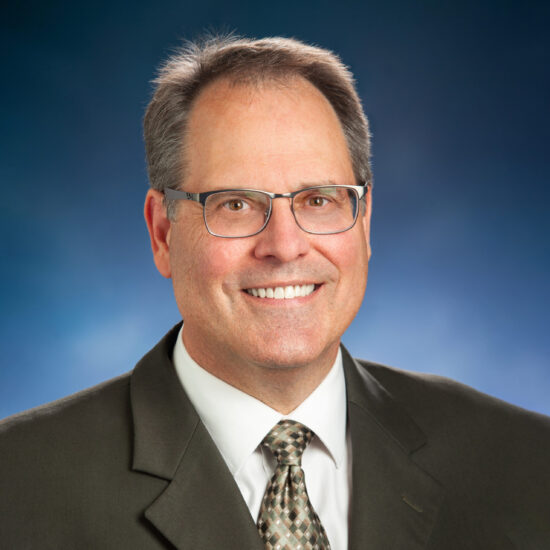 Office
McDowell Administration 295A
Related Department
President's Office

Dr. Mark J. Rudin was named the thirteenth president of Texas A&M University-Commerce on August 16, 2018. A progressive leader with a passion for innovation and research, Dr. Rudin is using his experience and expertise to grow A&M-Commerce into a leading teaching and research institution.
He works from the belief that innovation is the key to transformation, and he encourages his colleagues to think outside the traditional "box" of higher education to find creative solutions to every challenge. With this mindset, he is helping move A&M-Commerce to the forefront of secondary education in Dallas-Fort Worth and the surrounding areas, introducing innovative programs that address the region's workforce needs and delivering those programs in accessible formats for the modern student.
One of the president's top priorities is to promote unity, connection and civility across the university community. He maintains an open-door policy, and he regularly engages with students, faculty and staff across campus, listening to their stories to understand their experiences. He also fans the flames of the Lion spirit as an enthusiastic supporter of Lion Athletics, student events and performances.
Rudin is married to Elizabeth "Libby" Rudin, a fellow Purdue University graduate and chemist. They have three children, Noah, Mia, and Izzy, and two furry family members, Evie and Pi. The family makes their home in Heritage House, a historic landmark on the east side of the A&M-Commerce campus.
Education and Career
Rudin earned his doctorate in medicinal chemistry from Purdue University. He spent his early career as a project engineer with Idaho National Engineering Laboratory, working to develop new technologies and processes to clean up radioactive waste from the World War II-era Manhattan Project.
Rudin also taught courses in environmental health physics and radiation instrumentation at Idaho State University. Later, he moved to Washington, D.C., to complete a one-year assignment with the U.S. Department of Energy, advising the Office of Environmental Management on technologies to treat mixed nuclear waste streams.
In 1993, Rudin traded government work for academia when he accepted the role of program director for the new Department of Health Physics at the University of Nevada-Las Vegas (UNLV). As a faculty member, he developed a new master's program in health physics, taught a variety of physics and biology courses, conducted and published research, and served as the health physics department chair. In 2003, he was asked to serve as associate vice president for research and then vice president for research.
After 13 years with UNLV, Rudin left the Nevada desert to join Boise State University (BSU) in 2007 as vice president for research. Under his leadership, research funding increased by more than $26 million and BSU was named a doctoral research institution by the Carnegie Classification of Institutions of Higher Education.
He joined the A&M-Commerce family in 2018.
Educational Background
Employment History
President and CEO, Texas A&M University-Commerce, 2018-present
Vice President for Research, Division of Research, Boise State University, 2007-2018
Interim Vice President for Research and Graduate Dean, Division of Research and Graduate Studies, University of Nevada, Las Vegas, 2006-2006
Senior Associate Vice President for Research Services, Division of Research and Graduate Studies, University of Nevada, Las Vegas, 2005-2006
Associate Vice President for Research Services, Office of Research and Graduate Studies, University of Nevada, Las Vegas, 2003-2005
Department Chair, Department of Health Physics, University of Nevada, Las Vegas, 1993-2003
Technical/Administrative Assistant, U.S. Department of Energy Headquarters, 1992-1993
Senior Program Specialist/Project Engineer, EG&G, 1989-1993
Instructor, Department of Health Physis, Idaho State University, 1990-1992
Selected Publications
Rudin, M.J., O'Brien, M.C., Richardson, J.G., Morrison, J.L. Morrison, and Morneau, R.A. A performance-based methodology for rating remediation systems. Journal of Nuclear Materials Management. 12(1): 31-35. 1993.
Rudin, M.J. and O'Brien, M.C. Technology logic diagrams. Journal of Nuclear Materials Management. 12(2): 26-30. 1995.
Rudin, M.J. and Koch, P. Development of a cost-effective collimator. Radiation Protection Management. 12(4): 45-49. 1995.
Rudin, M.J. (1996) Leaching of selenium from cement-based matrices. Waste Management. 16(4): 305-311. 1996.
Related News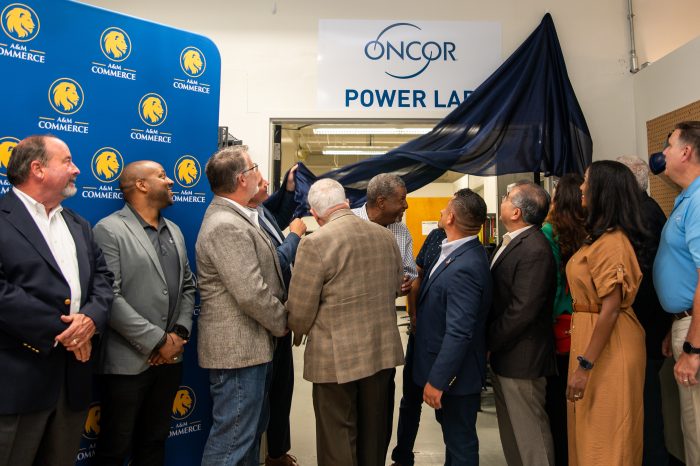 Oncor Power Lab for Electrical Engineering Opens at A&M-Commerce
The College of Science and Engineering Power Lab at Texas A&M University-Commerce received a brand-new name this month: the Oncor Power Lab. The designation honors a 70-year partnership between Oncor Electric—Texas's largest energy delivery company—and A&M-Commerce. Building on the longstanding partnership, Oncor recently entered a new gift agreement with A&M-Commerce to support the university's electrical […]
U.S. Congressman Colin Allred visited Texas A&M University-Commerce at Dallas on Tuesday, August 8, to commemorate the university's new Pride Pathway teacher certification program. A strong advocate for A&M-Commerce, Allred helped secure $516,614 in federal funds to establish the program at the university. Pride Pathway presents an innovative solution to Texas teacher shortages by investing […]
Texas A&M University-Commerce has hired Amanda Lowe as the new Director of Alumni Engagement. Lowe will assume the role on Monday, July 31. As the new director, Lowe will lead the university's alumni engagement programming and serve as executive director of the A&M-Commerce Alumni Association. She has served on the Alumni Association Board of Directors […]
A&M-Commerce President Mark Rudin and Chief Operating Officer Abbie Harper visited Weatherford College (WC) on Wednesday, June 7. Tod Allen Farmer, WC president, and Dr. Alex Ibe, acting executive vice president of Academic Services, provided the visitors with a campus tour. The visit was reported in an article by the Weatherford Democrat. A&M-Commerce and WC […]